Jennifer Vaughn, author of the newly released thriller Throw Away Girls, is no stranger to the terrible things that happen in the world. In her 18 years as a news anchor for WMUR-TV in Manchester, New Hampshire, she's seen horrific events up close and personal, and has spoken intimately with the people who find themselves on the receiving end of tragedy.
So when she decided to delve into the world of fiction writing, it's no surprise that she has drawn upon her experiences as a news anchor to make her stories gripping and authentic.
Indeed, Vaughn uses her real-life experiences to inform her fictional worlds. "When I've interviewed people who have suffered a horrific tragedy, I know how that feels," Vaughn explains. "I've felt it, I can see it; I can write a story around it. I can bring those authentic feelings to the surface to create a sense of realism in my characters."
This authenticity is how Vaughn makes her stories and characters seem so real, and is the reason why her novels have been met with high praise from critics.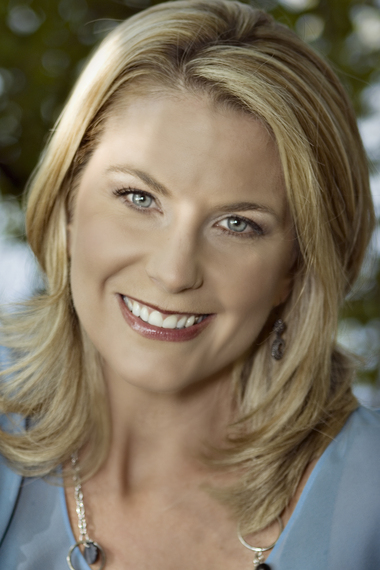 For Vaughn, however, fiction writing is about more than just creating realistic situations. Just as her novels provide a much-needed form of a escapism for her readers, the writing process itself serves as a form of escapism for Vaughn.
"When reporting on the news, you have to put up a wall of separation in order to be professional, even when things are hectic, chaotic, and awful," Vaughn says. "But when I'm writing, I can bring my emotions to the surface and invoke all of the stuff that I've tucked away."
To that end, Vaughn uses fiction writing as a tool to dole out justice -- justice that, too often, isn't served in real life.
Vaughn elaborates: "[In the real world,] bad guys often walk away unscathed, leaving their victims tortured and ruined. But in my writing, I get to choose the ending: I can control what fate delivers."
But Vaughn wasn't satisfied with this sense of justice being limited only to her fictional worlds. Instead, she's doing her part to make sure that her fiction writing has tangible, positive effects in the real world, too.
How does she do this? She donates all the proceeds from her book sales to charitable organizations that support causes dear to her heart, such as helping cancer patients and their families. The idea is that each sale of her books -- which, as true-crime thrillers, are tense and dark -- will play a small part in making the world a gentler, lighter place for everybody.
Vaughn recalls an emotionally charged moment that inspired her decision to donate a large portion of her last book's proceeds to My Breast Cancer Support, an organization that supports breast cancer victims in New Hampshire:
In my day job, I meet so many people who become friends. One of them was a woman who had chronicled her journey with breast cancer on a website that blossomed into a donation factory. I loathe cancer to the depths of my soul, and I wanted to support that -- so she's been a recipient of the money that I've made.
Indeed, as she continues to make a living as a newscaster, Vaughn hopes that, in addition to providing great stories for her readers, she will be able to make an even bigger, more global impact on their world. "My ultimate goal, one day, is to launch a foundation that financially supports families that are dealing with the devastating costs of cancer and other diseases."
With her second book being met with critical acclaim and her third book already in the works, this goal seems more and more possible every day.
As Vaughn says, the most rewarding part of fiction writing is that she gets to choose how her stories end -- something that's not true in her experience as a newscaster. But ultimately, by using her writing as vehicle to support charitable causes, Vaughn hopes that her writing will result in more happy endings -- not just in her fictional worlds, but in real life, too.
Related
Popular in the Community