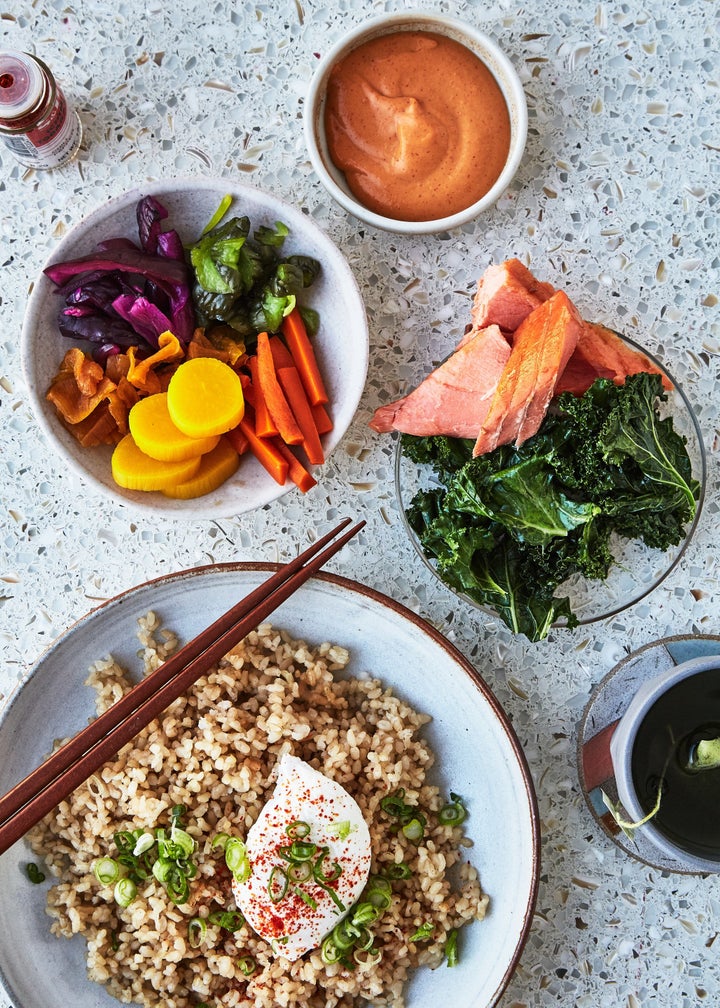 Chef Naomi Pomeroy may be known for her upscale French restaurant, Beast, in Portland, Oregon, but her everyday eating habits veer more toward fresh greens than housemade charcuterie. Here, the chef and author of the new cookbook Taste & Technique talks about how she came to adopt a healthyish philosophy in her home kitchen.
"I grew up eating really healthy food. My mom made a salad with every meal, and we didn't have refined sugar or white bread in the house. I was actually a vegetarian when I started getting into food in college, and most of the cookbooks I learned from veered toward health food — stuff like the Moosewood Cookbook and Deborah Madison's Vegetarian Cooking for Everyone. I've always been obsessed with produce. In fact, I didn't even eat meat until I started a catering company and had to taste it so I could cook it right.
When Beast opened, I was always too busy to eat a real meal. A lot of my eating happened when the restaurant was closed, after-hours and in bars, so there were a lot of tater tots and mini corn dogs with Ranch dressing around. I'd eat poutine at 2 a.m. and wash it down with bourbon. I felt like I could eat whatever, whenever, and it had no real effect on my body. I never got hangovers, and I didn't gain weight.
But, after a few years, I began to feel not so hot when I had nights like that. I think it's pretty normal — over time, your metabolism changes, and you're not as resilient as you used to be. I know I sound like an old lady, but it just happens. You might not be able to control the process of aging, but you can control what you're putting in your system and the effect it has on your wellbeing.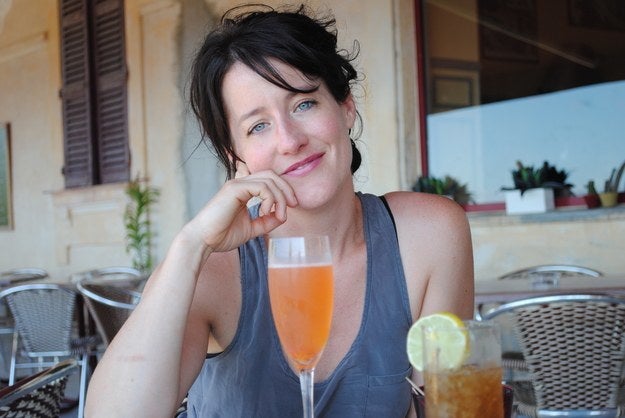 About two years ago, I started an Instagram account called @othersideofthesword, partially to track myself and partially because I thought that people might be surprised or inspired by the way I was eating in private. Eating healthy can sometimes feel unfulfilling. But I wanted to show people that you can make healthy food that's still really flavorful, satisfying and beautiful. We all eat with our eyes, and sometimes healthy food gets the short end of the stick when we talk about how food looks. I'm a chef — I think about this stuff no matter what I'm eating. You can still be careful with this kind of food, garnish it and make it look pretty.
"Eating healthy can sometimes feel unfulfilling. But I wanted to show people that you can make healthy food that's still really flavorful, satisfying and beautiful."
I don't follow a specific diet, but now I feel my best when I'm eating mostly plant-based foods with some whole grains and protein. I've experimented with cutting carbs, but, though it might work for weight loss, I've decided that instead of focusing on how skinny I am, I want to focus on how good I feel. I try to eat three meals a day, keep my portions in check, and make sure they're balanced with a lot of colors and a little meat.
Weekends might be a little more indulgent, but I try to limit my big eating and drinking nights to two days a week and keep the other days pretty clean. Part of that means eating a balanced breakfast, going to the gym, and trying not to eat after about 8 p.m. I've been eating in a lot more than normal, which makes me feel a little out of the loop with the restaurant scene, but ultimately I just feel healthier when I'm cooking at home.
I have always had a sort of Zen-like approach to ingredients — when I see all this beautiful produce at the farmers market with these vibrant colors and textures and flavors, I feel this wild appreciation for nature, and I don't want to cover that up. I just want to let it be itself. I went to Japan last year and loved the simple, elegant way they start their day, with ingredients that just feel clean, like fish and rice. I thought, at first, that making a Japanese-inspired breakfast bowl at home would be too much work, but then I realized I could use pre-smoked fish, so now all I have to do is cook a little rice, poach an egg, and add this vinaigrette I keep in the fridge. The vegetables are all totally interchangeable depending on what you have, so feel free to get creative.
–As told to Jamie Feldmar