The world of software development has a big problem: it's really expensive to hire and retain skilled developers in-house. And it's only getting more expensive as businesses need to hire experts in unique fields with very specific programming experiences. They also need to compete with enterprise level companies on compensation.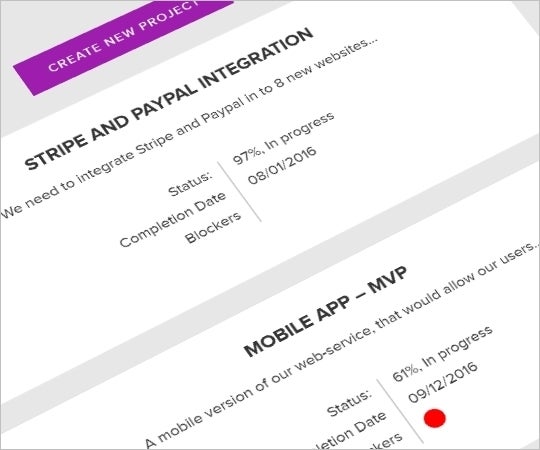 However, like anything a business could do in-house, software development can be outsourced. Whether that means to an individual consultant, or a development firm, the overall price of creating software can be drastically reduced compared to in-house labor while still maintaining the highest quality.
The most affordable outsourced development is performed by freelancers and dedicated firms in countries like India or Ukraine. But what happens when the work doesn't get done? Or your outsourced team just cuts communication? Are you going to fly overseas and hunt them down? File a lawsuit?
Outsourcing Often Leaves Businesses Holding the Bag
There's little recourse for businesses that end up paying for work that never gets completed by outsourced developers.
Even if you're able to find a few good remote developers, or a well-run remote development firm, you'll still need to manage them. This can easily cause conflict, as the individual/firm's style of reporting might not mesh well with your own. Getting things done the way you would like can be difficult in these circumstances.
So what's the solution? How does a business outsource development work, save money, and hold their remote workers accountable?
Alexey Semeney, CEO of DevTeamSpace, a Sunnyvale, CA-based outsourcing platform, believes his company can help solve the issues that currently plague development outsourcing. Large businesses like Safeway, UBS, and Time Warner, have already entrusted some of the developers they work with when tackling important projects.
DevTeamSpace's goal is to be the most well-organized solution for outsourcing software development by providing its clients with the same type of quality service they'd receive from their own team. (If they had one, that is.)
"When we started helping other companies with software development, I was surprised there are really no decent services I could trust myself. So, instead of waiting for somebody we decided to build one." Semeney says.
How do they do it? It's all about process, supply and product.
DevTeamSpace partners with remote development teams from Russia and Eastern Europe that specialize in specific technology stacks. So if your business is working on building an app and uses Ruby on Rails (RoR), the company would choose the best-matching team that has an average of 5 years experience with RoR and many finished projects. This principle applies to all technology stacks.
"Once you send a request, a project manager connects with you to learn as much as possible about your project. Then he/she chooses a matching development team out of DevTeamSpace's network. It's much more stable to work with highly experienced people, even if you hire just one developer." Semeney explains.
And the U.S.-based project manager is not the only one who is working for you; each project receives another one, based with the outsourced development team. In addition, developers are required to update clients on a daily basis about the project―typically during the morning hours―allowing time for issues to be discussed directly with the remote developers.
"We use a special dashboard to update our clients. Classic project management tools are complex. It's hard to see at a glance what progress has been made. You can't send a link to your colleagues when they ask 'What progress have we had?' That's why we created the reporting dashboard."
DevTeamSpace reporting dashboard allows businesses to see progress at a glance and helps speed up the process, saving the time, money, and energy. With it, companies can quickly identify roadblocks, deadlines and remaining tasks; communicate with developers and project managers; start and oversee multiple projects.
In a world that's becoming more and more dependent on software development, companies like DevTeamSpace are bringing together quality and affordability, in an attempt to be the next best thing to in-house developers.
Support HuffPost
The Stakes Have Never Been Higher
Related
Popular in the Community