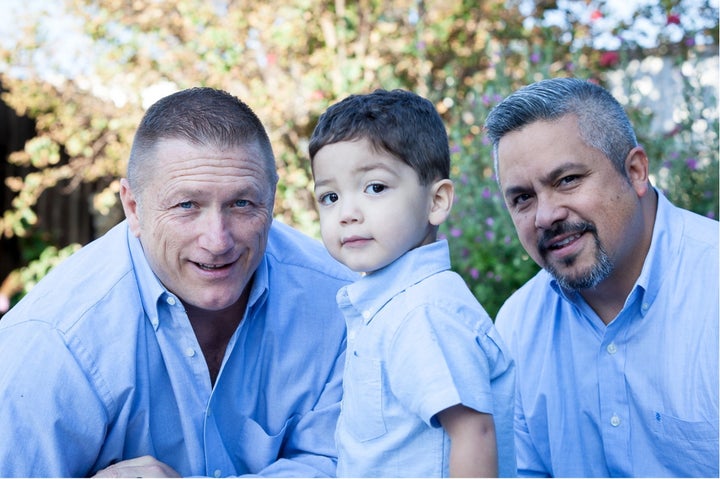 At the fifth year anniversary of RaiseAChild, founder and C.E.O., Rich Valenza shares how his own family-building challenges are reason to celebrate LGBT families today in this "Let Love Define Family®" series for Huffington Post Queer Voices.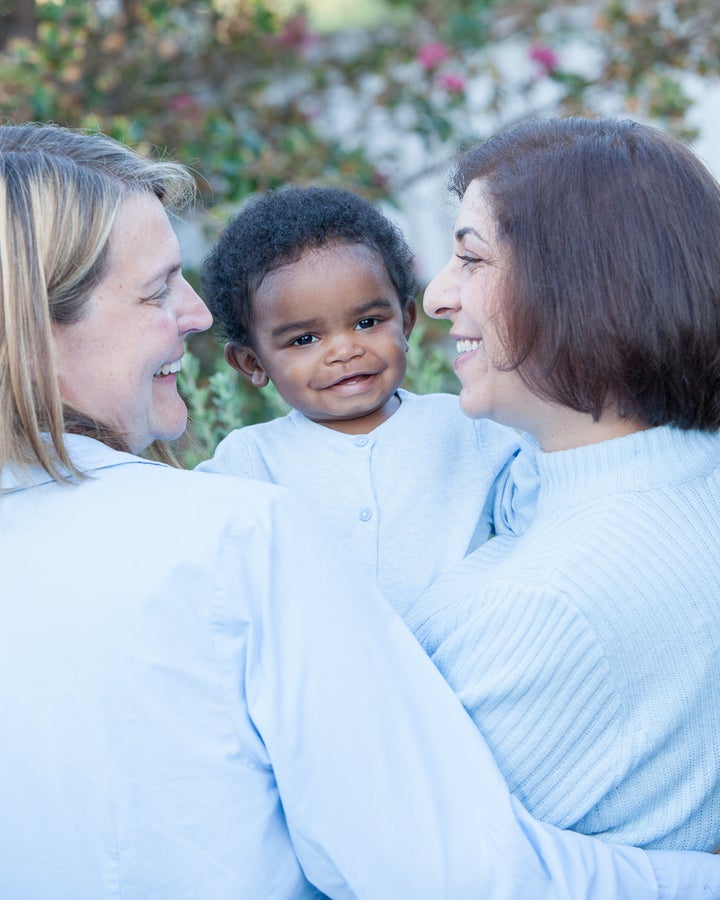 It happened on about the fourth Saturday of my all-day training classes. One of the instructors divided the room into pairs of two. A second instructor passed out one-page case studies to each group. I can't remember what my case study was, but I clearly remembered the two women who stood together to present their case study.
"Our case study is," stated an elderly woman in a high-necked floral print dress. She looked through her bifocals and read aloud from her paper. "You are fostering a 15 year-old boy. For several weeks he has had trouble in school and has been reported to have gotten into fights with other classmates. At home, you notice that he has been rather quiet for a number of weeks. One day, your foster son comes home from school and confides in you that he thinks he is gay. What would you do?"
The shorter woman to her left spoke up and said, "We've talked this over. I have a 14 year-old son of my own. So I would have to get rid of that foster boy 'cause I won't want him to turn my son gay."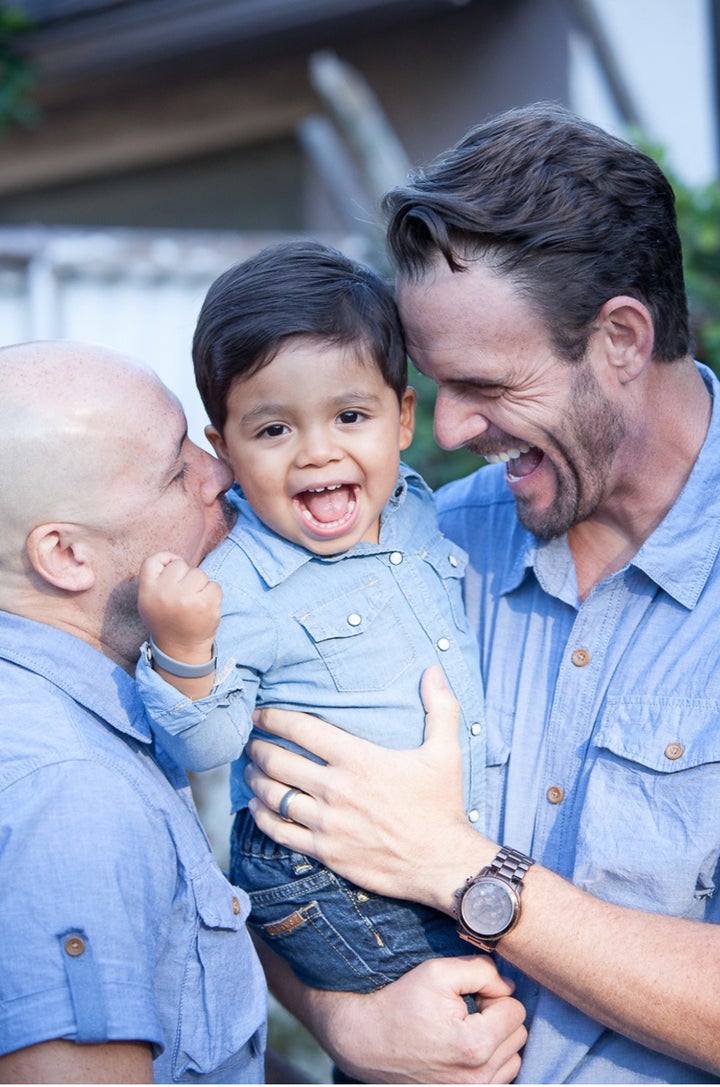 "And I would have to get rid of him," said the woman in the conservative dress, "because that is against my religion."
I stopped smiling and did all I could to control my facial expressions just knowing that the foster and adoption class instructors would handle this situation masterfully. I shifted in my seat as the instructors stumbled for words to cut the awkward silence in the room. I waited. But the instructors didn't correct the women. Instead they turned red in the face and moved on to the next case study presenters.
That moment and experience haunted me all through that week until my next Saturday class. The year was 2004 and in that week, I really questioned and doubted myself. I wondered if I was really cut out to be a parent. I lost sleep wondering if I was really welcome to foster and adopt as a single man, and as a gay man.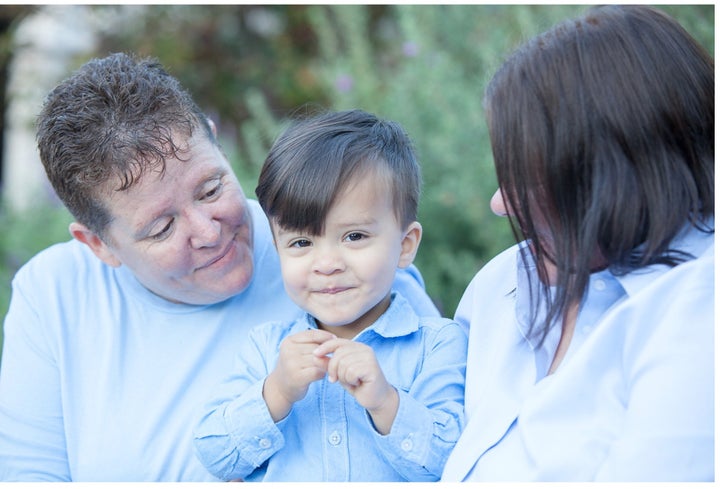 The next Saturday morning, I drove to class but sat in my car nearly paralyzed with fear and self-doubt until just seconds before class was to start. Luckily, my determination to become a father won out. I ran from my car to class just as the door was closing.
The struggles I experienced in navigating the foster system to adopt my son and daughter served as my catalyst to establish RaiseAChild. I founded RaiseAChild not only to help children of the foster system, but with a goal of helping other prospective parents achieve their dreams of building a family of their own. Thanks to the support and dedication of several good friends and donors, RaiseAChild now marks our fifth year of helping the LGBT community, and all people, build families through fostering and adoption. So far, RaiseAChild has provided support to more than 2,500 prospective foster and adoptive parents across the country.
To celebrate our fifth anniversary, five RaiseAChild families met with Los Angeles based photographer Eric Charles for our November National Adoption Month campaign. The resulting photography is so beautiful and the families' stories are so inspiring that we've decided create a special "Path to Parenthood" mini-series over the next five Fridays of our Huffington Post Queer Voices "Let Love Define Family®" series.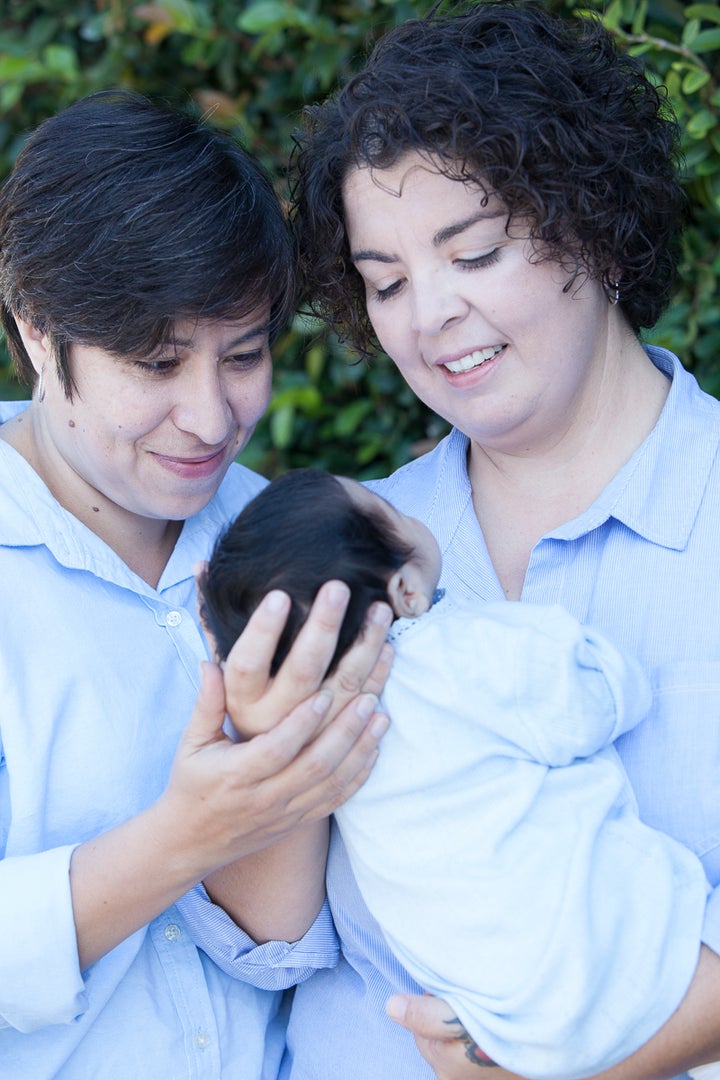 Have you considered building a family? RaiseAChild is the nationwide leader in the recruitment and support of LGBT and all prospective parents interested in building families through fostering and adoption to meet the needs of the 415,000 children in the foster care system of the United States. RaiseAChild recruits, educates and nurtures supportive relationships equally with all prospective foster and adoptive parents while partnering with agencies to improve the process of advancing foster children to safe, loving and permanent homes. Take the Next Step to Parenthood at www.RaiseAChild.org or call us at (323) 417-1440.
• Wednesday, Nov. 16th at 6:30 p.m. The Prado in San Diego
• Tuesday, Nov. 29th at 6:30 p.m. The Montalban Theatre in Hollywood
• Wednesday, Nov. 30th at 6:30 p.m. The Museum of Latin American Art in Long Beach
• Thursday, Dec. 1st at 6:30 p.m. TAG Gallery at Bergamot Station in Santa Monica
• Saturday, Dec 3rd at 11:00 a.m. Pitzer College in Claremont
• Monday, Dec 5th at 6:30 p.m. All Saints Church in Pasadena
• Tuesday, Dec 6th at 6:30 p.m. University of Redlands in Redlands
Calling all HuffPost superfans!
Sign up for membership to become a founding member and help shape HuffPost's next chapter