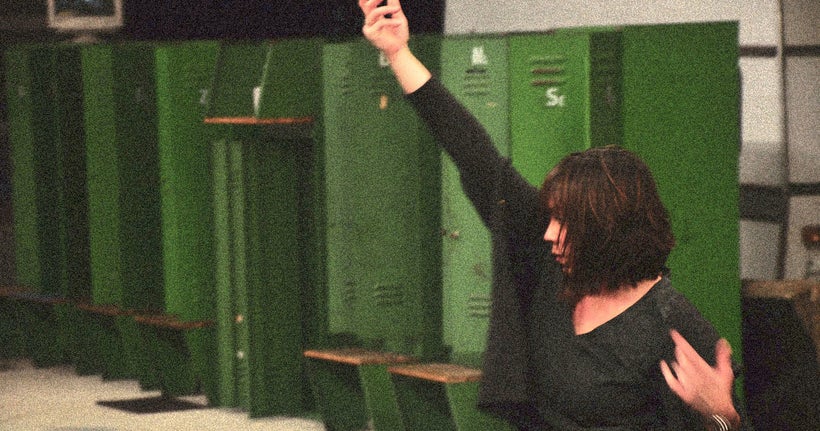 It's the adrenaline that gets you every time. It's the feeling of visceral electricity circulating through each and every cell in your body and this sensation requires the full presence and attention of your mind, of the very essence of your being. There is nowhere else to be. Any dancer will tell you it is this feeling that keeps them coming back for more. No matter what the style or genre, dancing is the most innately physical, the most innately human of all art forms, "for we are the stuff of which it is made. " Someone somewhere said that once. It was on a poster on the wall of my childhood bedroom.
I must have been about eight or nine years old when I started, ancient already for those who dream of becoming a professional, at least in the ballet world. But I didn't know I had the dream to dance, not even a clue. I only knew that my school friends were all enrolled at the local dance studio and I was suddenly seized with the terror that I was missing out on something. So I showed up to ballet class one Saturday morning wearing all that I had from sleeping over at my granny's house—her matching grey sweat suit. I stood in the middle of the class at the barre, looking at myself in the mirror, drowning in a sea of pink tights and black leotards.
I remember feeling ashamed about my lack of proper attire, but it didn't matter because I was hooked immediately. I took to it like a fish to water, much to everyone's surprise, including my own. There was something about coming home to a body that I had been walking around in, jumping, playing, eating, and sleeping in, but somehow never occupying the full capacity of its space. I couldn't put it into words at the time, but I felt I had somehow not really been present in my body before, until I found dance. Or did it find me? I had landed on a foreign planet by accident. I never knew it was there, but this strange new place was suddenly, completely familiar. It was me.
Years were spent fine-tuning and honing this craft, the physicality, mechanics and virtuosity that went with it; innumerable classes, workshops, then scholarships to summer intensive programs and finally majoring in dance (yes, one can do that) at university. The desire to keep dancing and parlay that somehow into a career, a life, was in many ways like a beast that needed to be fed, despite the betrayal of various injuries and the ever-looming lack of stability and financial security.
It's a strange thing, your body as vehicle to make art. We all have bodies, we all move, consciously or not, moment to moment, so we can relate on this most basic of levels. As a viewer in a contemporary dance context, we recognize these bodies on stage, but the performance of movement, whether it be pedestrian gestures or quite stylized "steps", becomes distilled, concentrated into a language all its own. And the beauty and mystery of this language lies in the very essence of its ephemerality—it appears and disappears right before your eyes, morphing from one thing or idea into the next. Like sand slipping through your hands, it can be impossible to grasp. This venue, this context of bodies in motion trying to say something can be utterly satisfying and completely vexing at the same time. I think this is the mark of good art.
Whatever obstacles presented themselves along the way, immersion in this world was the only way I knew to live. My dance career was my only focus for much of my adult life. Everything was in service of it, my body included. For years my education, life experiences, travels, numerous odd jobs, somatic trainings, my yoga practice—all were a means to an end. My body was the vehicle in which I created. And then it was taken over by an alien.
Pregnant with my first child at age 36, this is exactly what it felt like. My body was no longer my own, at least not fully. It no longer acquiesced to my every whim, for this baby had a mind of her own (still very much does) and her needs came first whether I was on board with that or not. I suppose that is the first lesson of motherhood. And I'm at a crossroads. For the moment at least, I don't really dance anymore, not in the way I used to. I keep thinking there will be a way back in, but how and when remains unclear. My yoga practice and teaching give me joy and take up the space. Yoga keeps me rooted in my body and in finding presence. But I still struggle in terms of finding balance between satisfying my own needs, my desire to integrate my identity, who I was before, with meeting the needs of my family.
It's not unlike dance itself. Some days I can see it. I'm present, hyperaware, and I can grasp the beauty of my current state, the joys of another kind of life, before they slip away and morph into something else. Other days I'm completely at a loss, mourning my former stretchmark-less body, my seemingly endless (now in hindsight) amount of time and energy, devoted to creating something both within and outside of myself. And yet, when I can see it clearly, it occurs to me that having children is in fact the ultimate creative process. I grew two human beings inside my body from scratch! And now what? Everyday, as parents we try to forge a path for these beings to be who they are in this world while continuing to forge our own integrated paths as individuals and in relation to one another. I'm still a dancer and I will always be one. But now I'm also a mother, and a wife, and a member of a greater community and society at large. These roles, these identities merge together and disintegrate, sometimes at lightning speed, and other times coalescing into something more tangible, but all the time, they are all still me.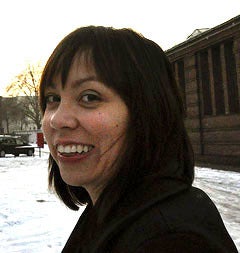 Kristin Tovson is a dancer, sometimes writer and English language trainer, but most often yoga teacher living in Berlin since 2009. She came here from the US with her German husband on a Fulbright fellowship and then stayed to raise a family. She is mom to two spitfire girls, ages 4½ and 2. She loves macaroni and cheese from a box, especially with a glass of wine in front of the television. www.kristintovson.wordpress.com
For more wonderful Wild Word essays on HuffPost see:
Calling all HuffPost superfans!
Sign up for membership to become a founding member and help shape HuffPost's next chapter
This post was published on the now-closed HuffPost Contributor platform. Contributors control their own work and posted freely to our site. If you need to flag this entry as abusive,
send us an email
.