Kathy Phuong Luu used her entrepreneurial drive first to leave a refugee camp and then to open her own full service salon in America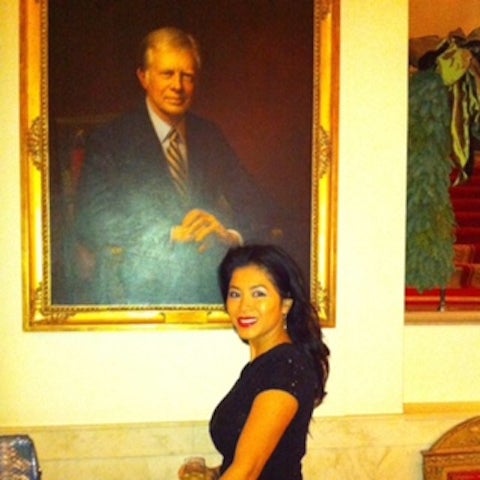 Kathy does not back down - not even to her own mother - who fought to get the family out of Vietnam and refugee camps to seek a better future in the U.S.
Where other people see burden, Kathy sees opportunity. Her confidence is contagious and she is always thankful for the fortune she has had. She is on a mission to motivate young people around the world to take on the hard work that Kathy says leads straight to success. After years of sacrifices on the part of her dedicated mother and stepfather, Kathy sought out her own path as an entrepreneur in Washington D.C. Today, she is the owner of Spa Logic but she never stops setting her sights high.
I mentioned to a friend that I was writing a book on entrepreneurs who had difficult childhoods and had to overcome enormous odds, and she knew I needed to meet Kathy. Her incredible story of perseverance and struggle is not only inspiring, her insights teach us a lot about what it takes to be an entrepreneur. Today, she shares those experiences, along with her tips to those trying to realize their own potential.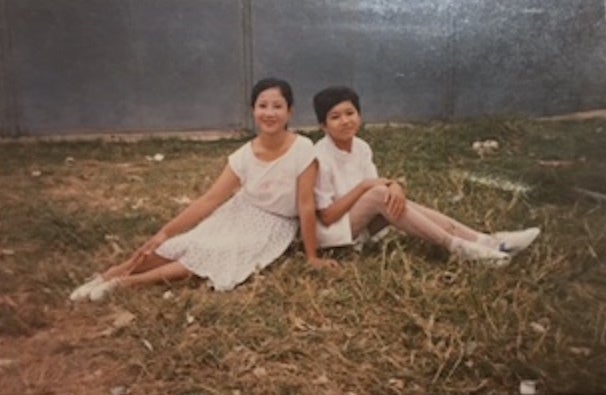 Steve Mariotti: When did you first think of yourself as an entrepreneur?
Kathy Phuong: As a 10-year-old, I helped my mom run her hardware store after school and during summer breaks. I went vendor to vendor, collecting payments and delivering merchandise. In 2000, I went to cosmetology school and English class every evening. No one told me what to do, I just wanted more. I have always wanted my own business that provides many services and continues to grow. I've always been a dreamer!
SM: How did you get from Vietnam to the U.S.?
KP: My mother suffered through many years in an unhappy marriage while she was raising me and my sister, who was disabled at age five and died at age eleven. She decided to leave Vietnam but she didn't even tell me where we were going--only that we would be on vacation to Saigon to visit my aunt. Our night there was wonderful but by 4am, we were waiting on dark train tracks. I remember being scared by the loud horn of the train and then seeing a strange man talk to my mother. He stayed with us to Hanoi and then to China. Later I found out that my mother paid him to take us on that route.
After China, we were in refugee camps in Hong Kong. We were given three meals a day and basic medical care, so the conditions were fairly humane. During our time at the refugee camp, my mom and my step-father met. He had served for the U.S. Military during the Vietnam War so he was in jail for three years in Vietnam. He kept all of his papers and he used those to help us get to America.
We arrived in the U.S. on July 23rd, 1995. We immediately started working for another family who was hired by a printing company--they paid us $4 per hour. Everyday at 5am, a lot of us would cram into one van to carpool to the family's house. Then I got a job at McDonald's. At the time, we shared a one-bedroom apartment with another family. Then I started nail school during the day and worked at night in a Vietnamese restaurant.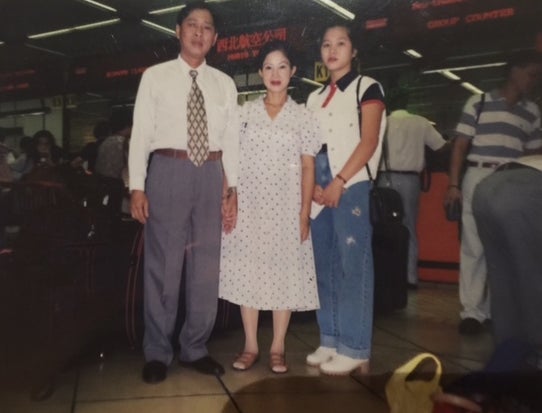 SM: What was your biggest failure and what did you learn from it?
KP: I don't believe in failure or success. I believe in cause and effect. When I do something right and achieve the outcome I want, then I do more. If I don't achieve the outcome I want, then it is time to try something different. There is no point in being negative about everything--with this attitude you might start expecting miracles instead of working hard.
SM: What was your greatest success and what do you think made it possible?
KP: It all comes down to patience, integrity, respect, honest hard work and believing in yourself. Everything is possible if you are willing to challenge yourself.
In 1998, I wanted to get into the industry so I applied for a nail tech position at a South Dupont Circle hair salon. I had been making $600 every week but they offered me just $350. I went for it--the salon was in a better location than the previous job, it was more professional, and I knew I would have opportunity there. My vision was right: in just a few months, my bosses were impressed to see how quickly I built up a client list and how many of my old clients followed me to my new salon!
SM: Who or what has been most inspiring to you in your business career?
KP: My mother is inspiring, raising me and running her hardware business. She started in her late 20s with nothing more than a tiny street stall selling lamps. Working hard, she eventually bought her own store.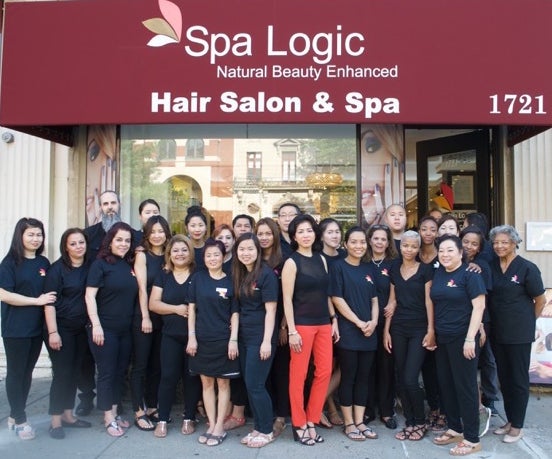 Kathy's Four Tips for Aspiring Entrepreneurs:
1. Don't worry too much about the money. Your first job is to love what you do and do it well. I have so much passion for this beauty business, I always joke, that if I can master English, I will sit on top of the world as a surgeon.
2. Be a go-getter. You should be active, watching what others are doing, and helping them when you can. You will learn what is good and what is bad--then you can get creative when you make your own style of work. That is your brand.
3. Maintain a good attitude. Always be learning and listening from the professionals around you. Don't be afraid to ask questions or ask for advice.
4. Stay humble. Don't ever fool yourself into thinking you know everything. Let people judge you instead of judging yourself. There's always something to learn from others if you are willing.
Related
Popular in the Community