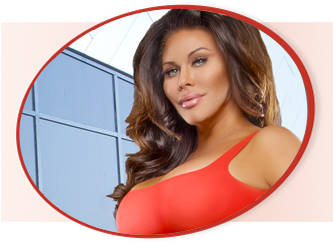 When passion and business are mixed with an undeniable desire to improve the lives of others, magic happens. Reyna Nebeker, CEO and Founder of Cherry Lash Lounge, did just that by finding a way to combine her passion for beauty with her desire to empower women through her business.
An entrepreneur since age 16, Reyna launched her business in 2007 (renamed to Cherry Lash Lounge in 2010) after looking for a way to give her look a boost and discovering eyelash extensions. Her company, Cherry Lash Lounge, is an synthetic eyelash extension service to help women find their "me time" and feel beautiful without breaking the bank. She designed her business to also provide a platform that gives women great paying, flexible, and fulfilling work to help them on their path towards their own passions.
Nebeker states, "Our vision is very much empowering women from our usually minority and underprivileged staff by creating better job opportunities to transforming women through their eyes. Staff who were currently making minimum wage, and did not own cars or houses usually purchase both within their 1-3 years of employment with us."
Experiencing a steady growth of about 25% annually in her business, she also noticed the unexpected benefits the eye lash extensions had for her clientele.
Nebeker states, "While in the chair getting their lashes applied, clients open up about how the lashes have changed their lives while going through hardships such as divorce and restoring confidence to chemotherapy patients, allowing them to feel pretty again."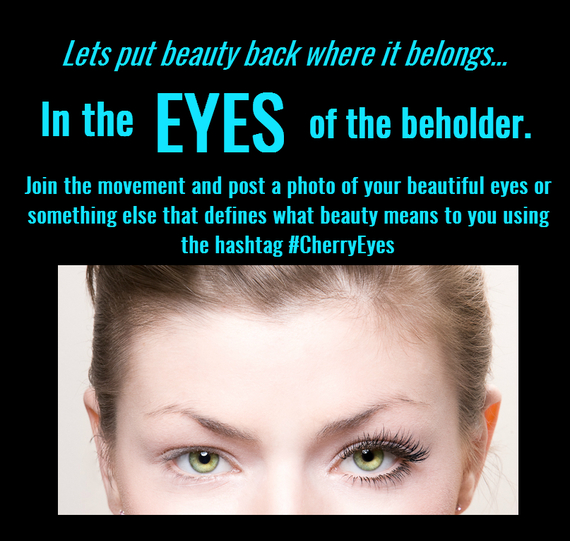 Realizing the power of her business to affect positive life changes for women, she recently launched a social media campaign around the use of hashtag #CherryEyes via the company's Instagram and Twitter that was inspired by the phrase "beauty is in the eye of the beholder". The campaign is bringing beauty back to the eyes, and advocating that everyone sees and defines beauty in their own way.
"The eyes are the one thing that transcend across gender, education levels, ethnicity, and social status. When you talk to someone they look at your eyes. Our clients are already beautiful before the lashes, but after the service their attention is drawn to their eyes to really look at themselves. Many of these women have worked so hard taking care of others, that it's the first time in a long time they have stopped to notice themselves, and give themselves the time they deserve", says Nebeker.
Intrigued and inspired by Reyna and her business, I asked her to take me through a story of typical client to understand how a business has the power to change their client's life beyond the expected benefits of the product or service.
"Women are increasingly going through divorce that is unfortunately more frequently than not involving infidelity on the husband's part. The begin feeling old, unappreciated, and not pretty because they haven't taken time for themselves in a while. They have been so focused on taking care of their home, children, and husband that our lash service is often the first time in a long time they have done something just for themselves.
There is something about closing your eyes. We have seen it in a movie where a person in a therapist's chair is relaxed on a couch with their eyes closed. There is something about getting your lashes done with your eyes closed the whole time and reclined back in a comfy couch. Sometimes these women feel like talking and there is something about closing their eyes that makes them a lot more open. They tell you about the divorce and explain how they haven't had time in years to do something for themselves.
When we give them the mirror almost instantly they say "Wow!" and "Oh my gosh!". Some are brought to tears because they look and feel so much prettier and younger. They usually in tears thank us and that is by far the greatest reward we receive from our service. We know that we made a difference, and know she wakes up feeling alive again, with a confidence boost that pushes her to look in the mirror a little more. The lashes allow them to really see themselves for the first time again, and give themselves the time and attention they stopped giving themselves."
Knowing their are many woman with the same aspirations as Reyna, I asked her to share 5 things that have contributed to the success of her business and entrepreneurial career. Here are the 5 things she suggests to any woman looking to launch a successful business.
1. Carry your business cards on you at all times and make it a habit to meet someone new every place you go. Truly care about getting to know people and what they do. Offer your card regardless, because you never know if they will need your service or product, or know someone else that will. And likewise, get their card and put them in your database.
2. Get involved in business groups and organizations to meet like-minded women.
Organizations I have joined like NAWBO and EO (Entrepreneur's Organization) have contributed to my success in many ways.
3. Never stop learning. Constantly sharpen your skill and understanding of your industry's best practices. Continuously strive to be the best at what you do and learn other areas of your business that are not your strong suits, or add members to your team that are strong in those areas.
4. Make sure you understand your financial statements and accounting, without relying on others for guidance. Your company is only as strong as your numbers. Learn and know your business's financial drivers before your company grows larger.

5. Constantly improve your leadership skills. Our biggest assets are our employees. It is your responsibility to continuously remind them of the vision and purpose behind their work. Rome wasn't built alone.
6. As much as possible, build your company with technology based systems. Trust me, this will make your life a whole lot easier.
Calling all HuffPost superfans!
Sign up for membership to become a founding member and help shape HuffPost's next chapter