Evan Hughes was having "one of the worst days in a long time" when one kind woman stepped in.
On Dec. 11, Hughes, his wife and their 8-month-old son were trying to get home to Dallas after visiting friends in Chicago. Because of the weather, their flights the previous day had been canceled. After booking more tickets, Hughes and his wife ended up on different flights since most flights were full. Hughes was set to be home in Dallas earlier than his wife, so he took their son on his flight.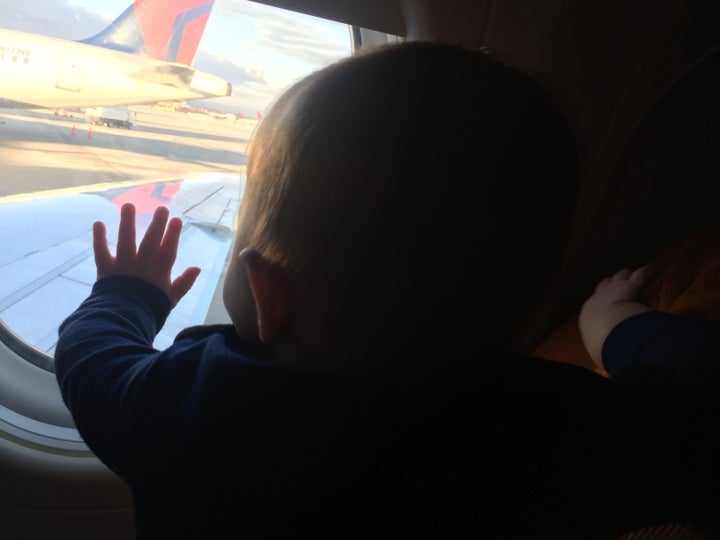 Hughes first traveled from Chicago to Atlanta, where he quickly changed his son's diaper before boarding his flight to Dallas. When he sat down in his seat, Hughes chatted with the woman sitting next to him on the flight. He told The Huffington Post that he learned she had two kids and worked at a daycare. And for some reason, his son was "infatuated with her."
"He was wanting to climb over me trying to get to her," he said.
When Hughes' neighbor first offered to hold his son, the dad declined. When she offered again after his son became a little louder with his desire to sit with the woman, he accepted. After looking out the window for a few minutes, Hughes' son snuggled up to his new friend.
"Within a couple of minutes he was out," Hughes said.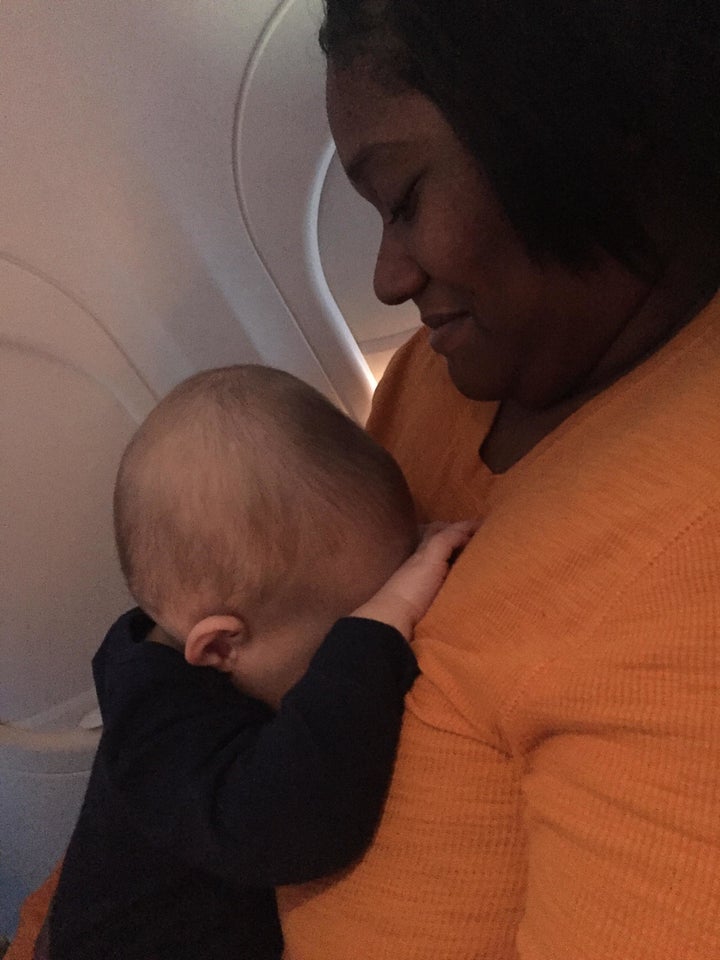 Hughes told HuffPost that the woman offered to hold the baby if he wanted to take a nap. The "exhausted" dad gladly accepted. Later, he and the woman took turns holding his son, which kept him happy throughout the flight.
When they finally landed, they exchanged a few words before getting off the plane. Hughes said he asked for the woman's email address and later sent her a Starbucks gift card to show his appreciation. He said the woman's selfless act, which he shared on Imgur, "meant everything" to him in the moment.
"The exhaustion from the day had caught up, and having that temporary reprieve to catch some shut-eye was amazing," he told HuffPost.
He also said that through the woman's actions, "the old adage 'It takes a village' showed itself to be 100 percent true."