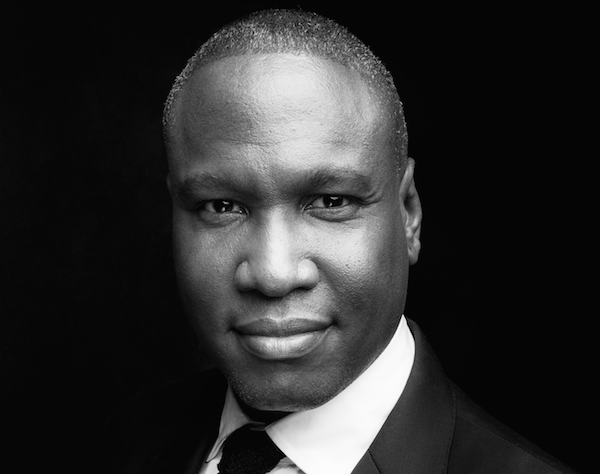 James E. McMillan helps musical artists like New Edition take back control of their business assets.
BET's recent airing of The New Edition Story reopened old wounds for many in the African American community. The music industry's maltreatment of Black musicians is historic. Through New Edition's story, viewers saw a glimpse of the ways in which lack of knowledge in the entertainment industry can result in devastating consequences for Black musicians.
As we celebrate Black History Month by reading and watching stories of superstars, fans are coming to realize that many of their favorite artists were plagued with business deals gone wrong at the height of their careers.
This leads to the recurring question, "How do musical artists avoid being taken advantage of in a seemingly unconquerable industry and whom can they trust?"
Veteran entertainment lawyer James E. McMillan has dedicated his life to helping artists avoid common industry pitfalls, protect their brands, sometimes revive their careers, and most of all protect their assets. McMillan's interest in the entertainment industry started at an early age. He grew up hearing the stories of his grandparents' adventures touring the world with Nat King Cole and other jazz greats. His grandparents were musicians from Cleveland, Ohio, known as "Mr. and Mrs. 88 Keys," who in the 1940's played their unique brand of rock and roll together as "four hands" on the piano.
Growing up, McMillan learned that despite all of their musical accomplishments, including producing albums for other top artists of their time, his grandparents were struggling to make ends meet. McMillan recalls thinking, "If they did all these great things, why were they dealing with day-to-day struggles? I realized as a kid that they weren't as astute about business as they were about their art. Early on, I saw there was a need for artists to be astute in business and have trusted business people they could rely upon."
By 11-years-old McMillan had already chosen a career path. He would be a lawyer in the entertainment industry and help people like his grandparents. He studied famous Black lawyers and business icons that were making waves in the legal, business, and entertainment realms like Thurgood Marshall, Charles Ogletree, Willie Gary, Johnny Cochran, Berry Gordy, Earl Graves, and Bob Johnson. He also studied media moguls like Ted Turner, Barry Diller, and John Malone.
McMillan deems himself an "artist advocate," striving to steer artists in the right direction to avoid legal pitfalls and navigate their careers successfully. After working for years to build a strong reputation as an attorney and artist manager, McMillan has also been dubbed a "brand builder" and "brand protector."
Artists he's worked with include Machine Gun Kelly, New Edition, Cool & Dre, 8 Ball & MJG, A-Boogie, Kent Jones, Justine Skye, Bibi Bourelly, James Prince, Slim Thug, Mike Jones, Paul Wall, Afroman, and Kodak Black.
Working tirelessly to protect the assets of his clients, McMillan has negotiated multi-million dollar deals with every major record and publishing company including Atlantic Records, Roc-A-Fella Records, and Universal Records. In 2012, McMillan brought an action for music royalties against Cash Money Records on behalf of James Prince resulting in a multi-million dollar award.
When asked to describe the biggest mistakes aspiring artists make, McMillan states, "I see a lot of artists choosing the wrong team to guide them through their career. Some artists will be really talented but in addition to promoting their talent, they want to promote their friends. They often choose to be in business with the wrong people, with people that make them feel comfortable but not necessarily have their best interest at heart or have no business savvy. Additionally, they don't protect their brands and trademarks. They don't copyright or form the right corporate entities to protect themselves from lawsuits. They tie up their intellectual property or assets or negotiate it away for quick money, before their career even has a chance to take off."
His enduring word of advice for all artists is, "become keen in both your art and business dealings."
When not protecting artists in need, McMillan is also working to make the film industry more diverse. He recently accepted a role with ShortsHD's #WatchInColor campaign alongside other top entertainment executives and artists. The campaign's goal is to "celebrate the diversity of American filmmaking talent and create new opportunities for filmmakers from all minority groups."
Determined to make business in the entertainment industry more transparent, McMillan launched "Gotham City Esq", a website that focuses on legal news in the entertainment industry. He hopes that Gotham City will increase general awareness of best business practices among artists, managers, and lawyers.
McMillan's ultimate goal is to make sure that shady business deals become things of the past, especially those that have a disproportionately harmful impact on artists of color.
Related
Popular in the Community