"At age 36 the world brought me to my knees. And I prayed to a God I did not know." I paused the video on the Portraits in Faith website to take these words in. I recognized and identified with the feeling behind them.
The feeling of a desperate longing to be heard, accepted, healed... and to be found worthy of love.
I pressed play again: "I realized I needed to be reminded of God's presence. So I picked up a camera."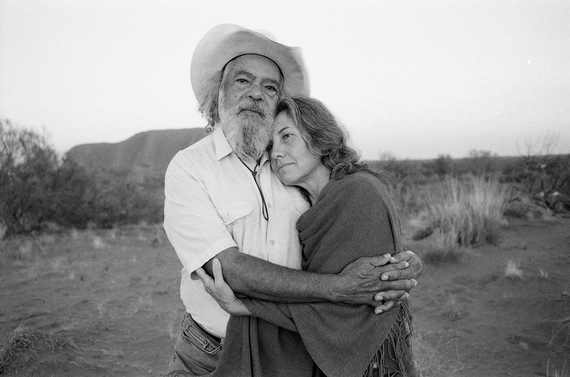 It was May of 2013 when Sally, a friend from church told me about Daniel Epstein's launch of Portraits in Faith, a series of video interviews and black-and-white portraits featuring people of all different faiths and cultures.
I spent hours reading and watching everything posted. While my kids and my husband were asleep I took advantage of the solitude and silence in which I was able to really listen to the interviews. I listened without judgment or fear, letting these people bless me and heal me despite our differences.
Like Daniel, I was in the process of healing, and the fact that he looked in many places for God and with such an open heart felt comforting to me.
At that particular time, I had hit a bump on my own spiritual path. I had gone from atheism to an awareness of God's presence in my life; from finding my faith home in the Catholic church to feeling confused when my soul longed to grow, expand and ask questions. I was scared of rejection and at the same time I wanted badly to listen to my soul, instead of worrying about 'doing or thinking something wrong.'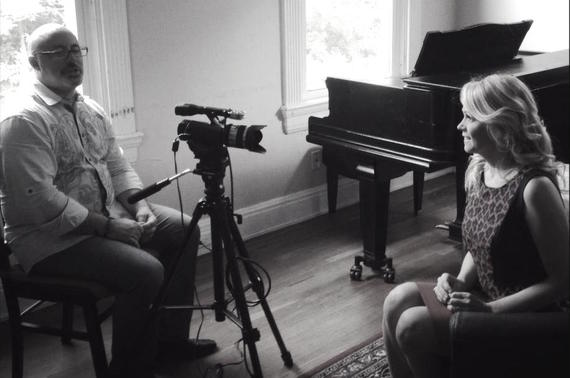 Daniel interviewed me for the Portraits in Faith series a few months later in September of 2013. I was nervous about telling my faith story, knowing full well that I was in a middle of another 'spiritual growth spurt.'
But the search for God is at the heart of Daniel's project, and growth is its ever-flowing pulse.
I thought of Daniel when I began to explore the waking up moments in people's lives on Waking Up in America. The moments when we summon our courage and search for purpose, meaning, and deeper connections in our lives -- either without fear of judgment or rejection, or by facing the fear and inviting it to come along.
Daniel and I meet in Cincinnati at the home of a friend he often visits. He tells me how he was the guy with a good life; happy and successful in his career, but plagued by thoughts like: "I shouldn't have been born. I was a mistake. Nothing in life is fair. How much longer?" He tried to surround himself with other people in order to feel better, but that only resulted in too many broken relationships, which left him feeling even worse.
In our interview, Daniel brings up the neurosis caused by our unique human ability (courtesy of our pre-frontal cortex) to worry about the future and get depressed about the past. This neurosis can drive humans into all kinds of destructive behaviors and, as Daniel believes, can only be overcome by a spiritual journey.
So how does someone with a 'very analytical mind,' who as a marketing consultant works heavily with cognitive and behavioral sciences, get out of his head and connect with his spiritual self?
Daniel's journey began at a moment when he finally asked for help. It was his first 'authentic prayer,' he says. Then he started praying on his knees -- with a 'please' in the morning and a 'thank you' at night. Having grown up Jewish in the South, he had participated in many interfaith events and had always 'believed in many paths.' So, he didn't limit the guidance he sought to the Jewish faith alone.
A hand analysis given by a friend interested in palmistry triggered in Daniel an awareness of the need to heal.
"...the teacher said, Oh, you want to heal. And I said heal myself or others? And she said you want to heal. You want to reclaim every part of yourself and in so doing you won't be able to help but heal others."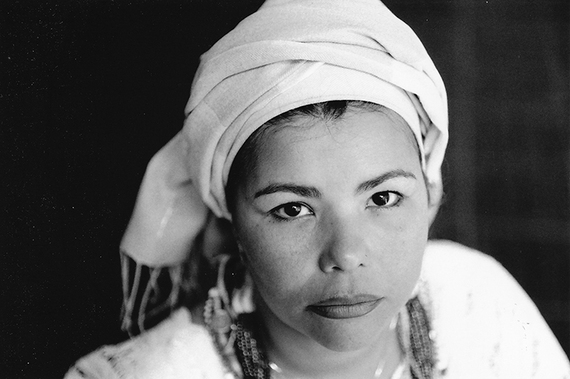 Portraits in Faith started as a project for a summer photography workshop. Daniel's global job with a big company at the time provided an opportunity to travel the world, and he would hire producers in different cities and line up 4-5 people a day to interview them and make a portrait.

I figured if I could just hear people talk about their divine journey, their transformations, that I could draft off of those and it would somehow heal me.
The portraits were healing. Not only for Daniel, but as the teacher said, his process allowed for others to be healed as well. He filmed over 400 interviews in 27 different countries and representing over 50 religions. Daniel thought of putting it all together into a film, but he didn't like the idea of having to cut so many people out of the story. When the award-winning documentary filmmaker Ken Burns said to him "have the courage to say this isn't a film," Daniel decided a digital approach was the only way to honor each person. He started a website to which one person's portrait is added every week.
The interviews are shot with a single camera and minimally produced, which gives Portraits in Faith a raw, intimate and authentic encounter with people you wouldn't necessarily encounter at your Sunday service. But each of them offers the opportunity to expand your mind and connect with your soul.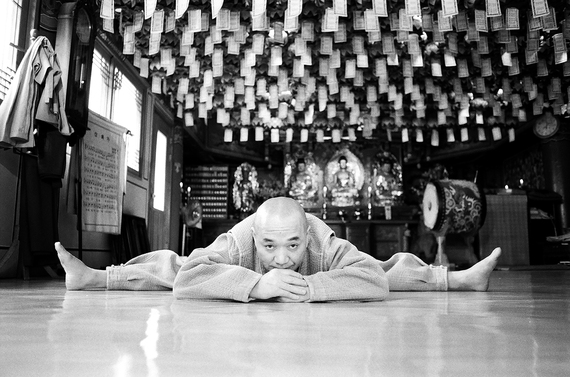 ... if you choose the spiritual approach to life then every part of life is on the spiritual journey, even when we aren't where we ultimately want it to be. Even the person who I might judge who is doing behaviors X, Y and Z... And I have to remember to bless everyone on their journey and... honor their journey and know that they are exactly where they're supposed to be.
And that for me is why I spent hours exploring Portraits in Faith that first night and again since then, and why I am grateful to Daniel for bringing this project to us.
I find it to be a place where we can all meet each other and feel heard, accepted and healed. Where we can honor each other's journey, recognizing our common pain and our shared longing for Love without judgment or fear.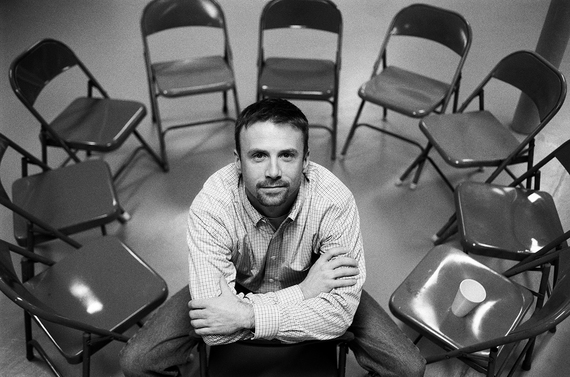 Daniel Epstein is a marketing and innovation consultant based in Toronto, Canada, who, in search to fill the God-sized hole in his life created PortraitsInFaith.org, a global project documenting the role of spiritual experience inside and outside of formal religion, expected and unexpected, told in people's own words, and brought to life with video and photography.
Popular in the Community