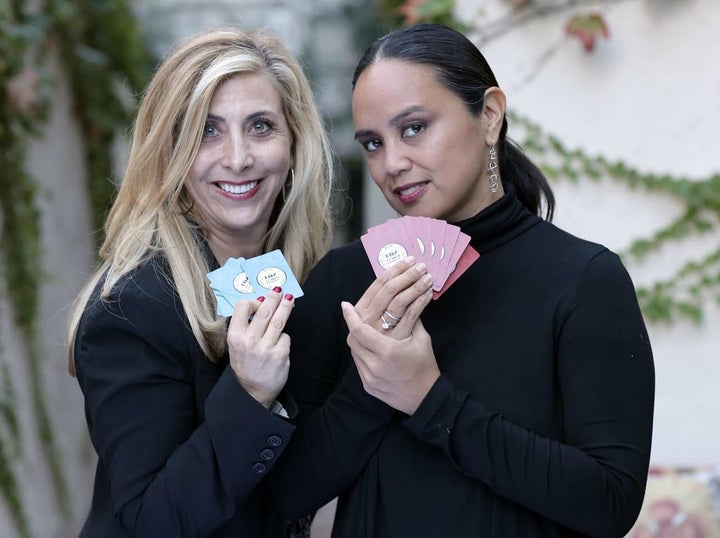 As a successful PR consultant, Stacy Katz works for herself, but she never felt like an entrepreneur until recently.
But after over a year of development, planning and production, Katz and business partner Maximina Revis have launched their Cards Against Humanity™-inspired game, Not Parent Approved. They're officially entrepreneurs now.
Full of tween humor like burping and fart jokes, Katz and Revis call their game inappropriately appropriate… like an "edgy Apples to Apples".
When Katz joined me recently on my podcast, she shared the story of a weekend playdate with her son and his 9-year-old pals that led her to see a need for a game just like this.

She wanted a game she could play with the boys that didn't require screens.
But after spending $100 at a local game store, the boys lost interest quickly. She saw first hand that kids are primed for quick fix apps and video games, not for the longer form, rules-filled board games of past generations.
But while traditional board games may lack appeal, kids today need time away from screens more than ever and Katz hopes their game will "capture modern kids' attention", while also being fun for the adults.
Experts seem to agree as Not Parent Approved has been winning accolades and making "Top PIcks" lists this holiday season. ChicagoNow recently picked the game as a "Favorite Gift for Older Kids & their Families".
Find Not Parent Approved only on Amazon.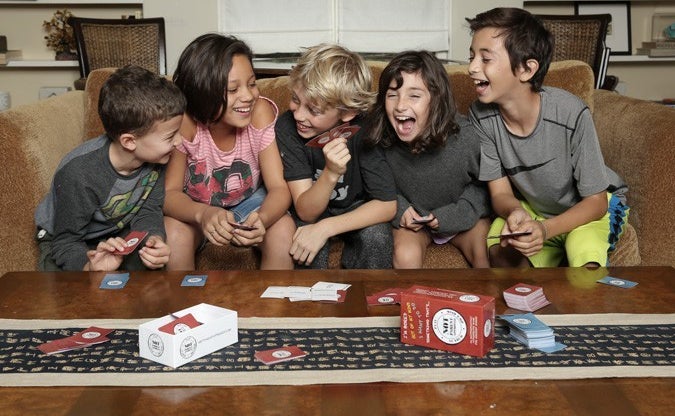 Popular in the Community