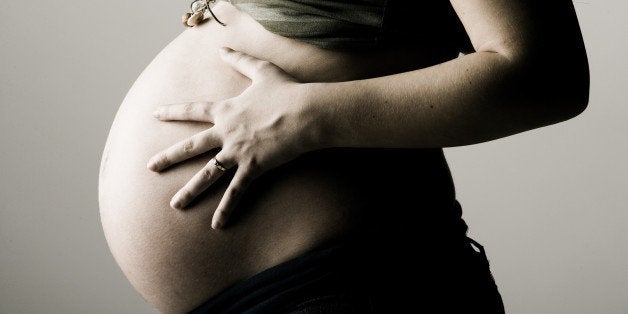 The word "stillbirth" used to be vague and distant to me, something that happened to other people in another time. But on March 4, 2013, that all changed. The word "stillbirth" became intensely personal, a harsh and devastating reality. My reality. My husband's reality. During a routine visit to my OBGYN, three days before my daughter Harper's due date, we received the awful and unthinkable news no parent ever wants to or imagines they will hear.
But what's is like? What's it really like for the 26,000 families each and every year in the United States who suffer silently the sudden loss of a baby? The ones who have to leave the hospital with achingly empty arms, going home to an empty house to begin planning their baby's funeral?
After I had Harper, I wrote a poem called "The Hardest Part." I wanted to capture what it was like that first night when we found out we had lost her, because I never wanted to forget. Although every parent of a stillborn baby has a unique experience, I believe we all suffer the same spectrum of emotions. In sharing this very personal poem, I hope to help increase awareness and understanding of what it's really like.
A lot of things about having Harper were hard.
It was hard to wait for the doctor to come into the room with the ultrasound machine,
Knowing that he wasn't going to give me good news.
It was hard to find out she had died that day at the office...
The doctor somberly looking at me and gently stating,
"I don't like what I'm seeing.
I'm sorry, her heart isn't beating."
It was so hard watching Marc break down, sobbing in the exam room. Knowing that he had lost his daughter and only blood relative.
Wondering how one person could experience so much loss in their life and still be so strong.
It was hard to walk out of the exam room, down the long narrow hall toward the exit...
My legs weak, my head fuzzy.
Marc's warm hand my anchor in a world that had been devastatingly, instantaneously, and chaotically turned upside down, holding me steady.
The office staff awkwardly silent, giving us sympathetic glances as we trudged slowly by.
I couldn't remember where I parked, let alone how to get home.
It was hard walking into the house, up the stairs into the hushed solitude of her silent room.
Sitting in the rocking chair, rocking and rocking,
Caressing my still stomach,
Hot tears burning angry trails down my face.
Looking at a nursery that I had joyously put the finishing touches on the day before...
Knowing now that it would remain empty. . . silent.
It was hard to decide what to do next.
Deciding being open and honest was best.
Sending out a mass text message to let everyone know what had happened.
Feeling like a failure, wondering what we had done to deserve this.
It was hard... no, it was impossible to sleep that excruciatingly long night, knowing that I carried our daughter, dead inside of me,
That I would have to go to the hospital in a few hours to deliver her, and what the outcome would ultimately be.
Wait! Maybe I had felt her move??!
Wanting so badly for it to be true.
Clinging to a phantom whisper of hope that maybe somehow they were wrong; that there might be some sort of mistake.
Laying by Marc, desperately holding hands. Crying softly and quietly whispering her name over and over.
It was hard to write her a letter that never ending night, about all the dreams and plans that I had for her.
The shopping trips, teaching her things, how I had hoped we would one day be the best of friends...
All the things we would never get the chance to do.
It was hard to get up at 5:00 a.m. the next day.
Removing some of her carefully folded little outfits from the suitcase I had packed and ready,
Since I wouldn't be needing them now.
Robotically take a shower and dressing, knowing what was to come.
But the hardest part, the most horrendous part for me, was the long ride to the hospital.
The agony of waiting,
The dreadful anticipation of giving birth to a baby that would never take her first breath;
That we would never bring home.
Climbing into the back seat of the car with my husband, clinging to each for dear life, my mother our chauffeur.
The dark houses passing slowly by, the cold seat of the car pressed into my back, the hollow emptiness inside me.
This was the longest ride of my life, everything set in slow motion.
This was a drive I made every day for years, normally about five minutes, but now stretching into an agonizing eternity.
For me, this was the hardest part.
In the months after losing Harper, I came across an amazing group of women in Iowa who started a non-profit organization called Healthy Birth Day and a campaign called Count the Kicks. The campaign teaches expectant mothers the importance of monitoring and tracking their baby's movements daily in the third trimester of pregnancy with the goal of reducing stillbirth. Since the introduction of the campaign in Iowa in 2009, the stillbirth rate in the state has decreased by 26 percent.
Last October, I got the honor of being one of seven women to go to Iowa to be trained to become a Count the Kicks Ambassador. This September, my husband and I welcomed our rainbow baby, a little boy named Colton into our family.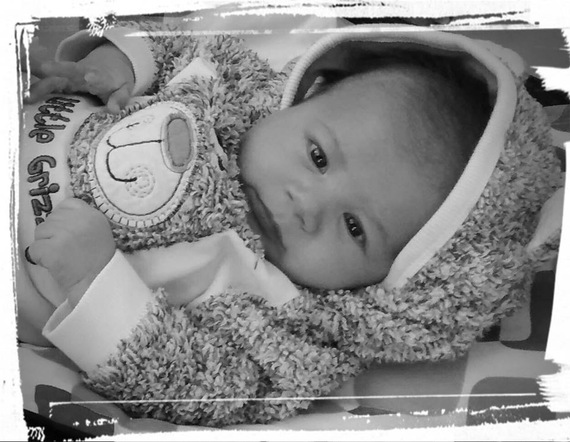 Although our family will never be complete without Harper, I am grateful each and every day for the gift of our daughter. Every time I get to tell someone how to "Count the Kicks," I do it in honor of her. I hope she's proud of her mommy.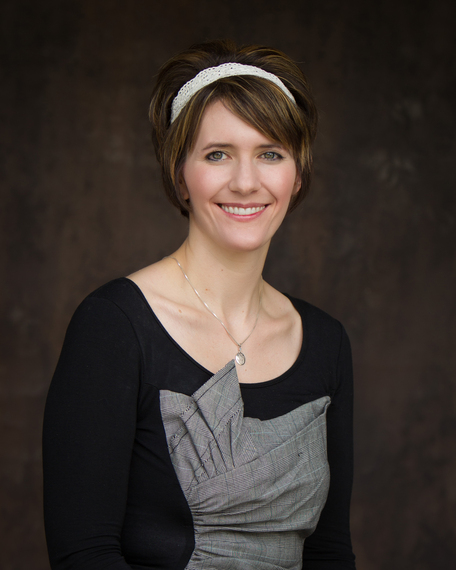 Kari Davis is a Count the Kicks Ambassador for Ohio. Through this work, she gets to honor her daughter's memory in a most beautiful way. She is excited to be able to spread the word about Count the Kicks in Ohio, because it is such a simple yet effective tool that could potentially save your baby!