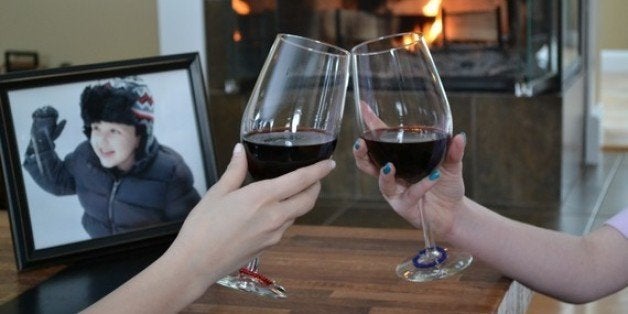 I've never doubted the benefits of social media. Especially since my oldest son, Ty, was diagnosed with cancer in 2010. He was only 2 ½ years old and the greatest love of my life. He passed away just days after his fifth birthday, with a community of thousands behind him who wrapped him up in love and prayer over the years.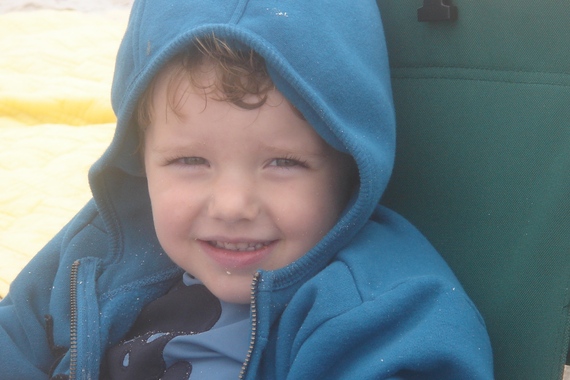 More than 75,000 people read the blog I wrote the day he died (and that doesn't count the re-posts on other blogs and websites). That community of support would not have existed if social media didn't give me the means to share his story far and wide.
Today, I'm the Founder of the Ty Louis Campbell (TLC) Foundation for childhood cancer research and work tirelessly to maintain a popular social media presence for TLC. I am a member of several closed Facebook groups where we share knowledge on childhood cancer research, treatment protocols and other helpful news. I find tremendous support online from people who have walked similar paths. I fall in love with other children on Facebook and Instagram and follow them on their own cancer journeys and I have met some of my very best friends -- even though they live thousands of miles away -- thanks to this vehicle that makes the world smaller and allows us such connectivity.
But, like anyone, social media can also make me sad -- or worse, angry. Hundreds of pictures from the first day of school flood every newsfeed in September, along with birthday celebrations and countless other milestones throughout the year. I am constantly reminded of the things my son will never accomplish. Ty would be 7 years old and I have virtually watched his friends grow up and do all of the things that I always dreamed of for him. =A simple trip to the aquarium? Oh, how he would have loved that. A pancake with a whipped cream smiley face? That would have made him laugh out loud.
Sometimes it makes me angry when I read mindless complaints over life taken for granted. Everyone moaning and lamenting over "spilled milk" day in and day out makes me want to scream. Don't they know how blessed they are? Their child is alive and able to spill said milk! But we are all just human, and everyone has a story, and I try not to let my displaced anger consume me, because I know why I'm really angry and it's nobody's fault.
The other night, quite by accident, social media gave me a tremendous gift. With the blizzard of 2015 heading our way, I found myself ready to kick back on the couch, wine in hand, well before I would normally indulge -- and on a Monday afternoon, no less! My husband, Lou, joked with me that I should post a "Cheers to Ty" on Facebook to see who else might be drinking at night. I laughed and created a quick event page explaining how we always like to say "Cheers to Ty" whenever our glasses meet in an effort to ensure he is always remembered. For years to come, when I'm out celebrating with new acquaintances, I can raise my glass and toast to my son and hope to be asked the significance of the toast. I welcome any invitation to talk about him, and "Cheers to Ty" has become the perfect vehicle to enable that discussion.
At 4 p.m., I invited 100 random friends on Facebook and shared the event on my wall. I asked my friends to share a toast to Ty at 5 p.m. and what happened next blew my mind. More than 450 people attended, and as of this morning photos with the hashtag #CheersToTy are still being posted. Children were clanging their mugs of hot chocolate while adults were toasting with shots, wine, beer and blue Ty-tini's (a martini with blue curacao -- it was his favorite color). "Cheers to Ty" was overheard across the Internet over glasses of water and mugs of Sleepytime Tea. It wasn't about the alcohol (although, the raging snowstorm sure helped make that a likable drink of choice here in the Northeast).
All night, I watched the newsfeed on my phone and couldn't keep up with "liking" every photo, no matter how often I checked. It was such a gift. I can't tell you how important it is to a bereaved parent to know that his or her child is remembered.
A comment from a participant:
Its 2:15 in the morning and I'm passing out on the couch stranded in Manhattan because of a storm. I'm having one more sip to Ty because he reminds me all the time that life is to be enjoyed, and here I am alone on a Tuesday morning in a blizzard doing just that.
So in remembrance of Ty and all loved ones lost, and in honor of all those who are currently fighting cancer, feel free to participate. Next time you raise your glass we hope you will count your blessings, remember your loved ones, and shout "Cheers to Ty!" The best thing that can happen is if someone asks, "Why?"
Related