Attending Vikings home games just got a little bit easier for nursing moms.
On Oct. 18, the Minnesota Vikings became the first NFL team to offer designated in-stadium spaces for nursing moms who wish to pump or breastfeed in private. At a ribbon-cutting ceremony before their home game against the Kansas City Chiefs, the team unveiled two nursing suites that were installed in TCF Bank Stadium through a partnership with Mamava -- a business that manufactures lactation "pods" with comfortable seats, power outlets and fold down tables.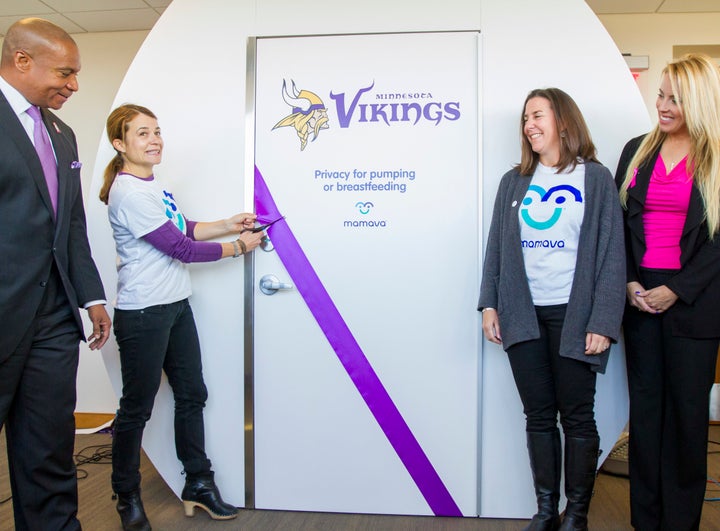 "We certainly encourage mothers to breastfeed wherever they feel comfortable, but these suites provide clean, private and comfortable options outside of a family bathroom or a first-aid station," Vikings Chief Operating Officer Kevin Warren told The Huffington Post. "This gives mothers flexibility while attending a three-hour game and allows them to also keep a small child in tow during the process."
Warren says that the idea to create lactation spaces came from separate one-on-one meetings with two female employees, Erin Swartz and Alicia Dreyer. "Within our discussions, Erin and Alicia made me aware of the breastfeeding challenges that they and other female employees have faced both at the team's training facility and on Vikings game days at our previous stadium," he explained.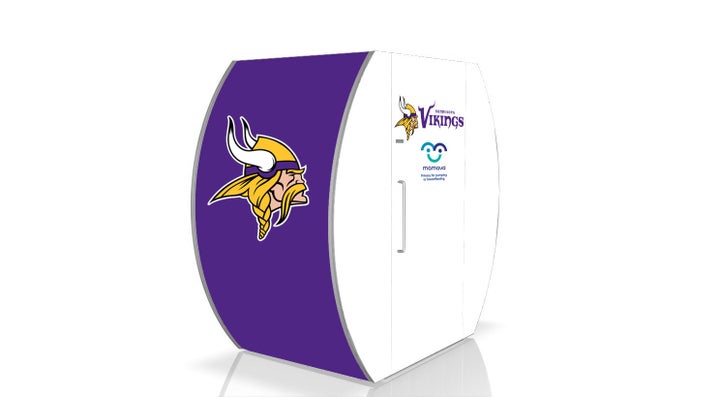 The two Mamava stations debuted over the weekend -- with one located just off the main concourse near Gate A and the other inside the lodge and club seating area. Both are available to all fans, Warren said, adding that the reaction to the new additions during the Chiefs game was "extremely positive."
"We had nearly 20 mothers use the stations with many more expressing their appreciation and noting they would use them moving forward," he said. "We received some constructive feedback about how to make the suites better, and we will implement those changes in time for the next home game on November 8."
In addition to the two in-stadium Mamava pods, there is one at the Vikings Winter Park training facility in Eden Prairie and one in their downtown Minneapolis offices.
But their support for parents will extend beyond those four new fixtures, Warren said. "While this is certainly a positive step for nursing mothers, we plan to further create a family-friendly environment within U.S. Bank Stadium when it opens next year with the continuation of the Mamava suites, as well as the exploration of a nursing area that will allow moms to stay connected to the game."
Warren also emphasized the franchise's broader goal to support female fans. "We will continue to find ways to grow the Vikings relationship with women, who are an incredibly important component of our fan base," he said.
Three cheers for professional sports leagues supporting their female fans!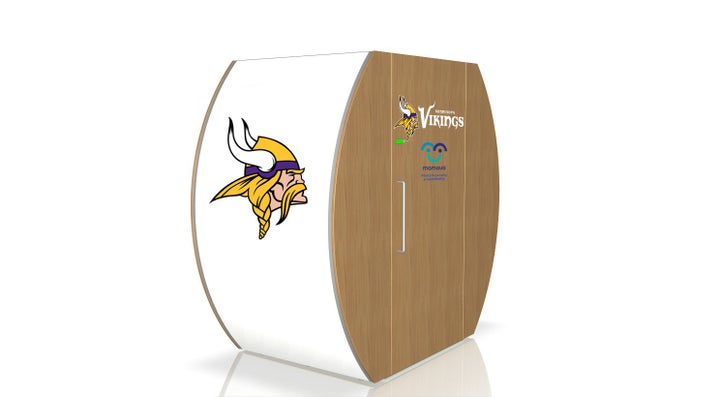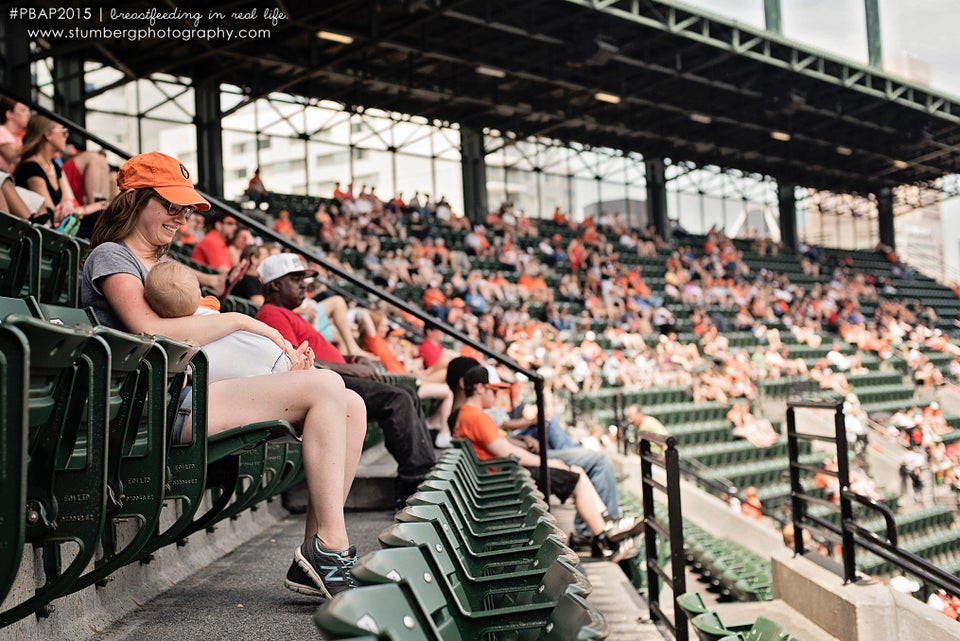 Candid Photos Of Moms Breastfeeding In Public