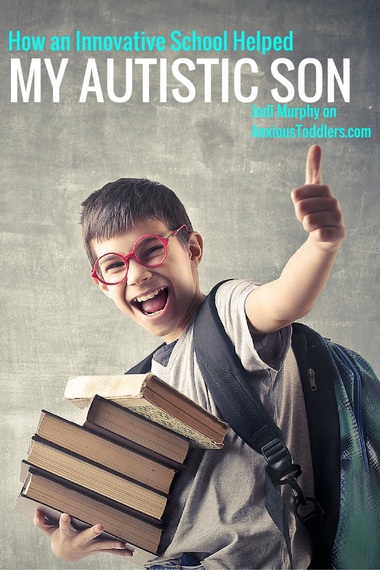 How many children on the autism spectrum struggle in school? How many kids are left behind and fall through the cracks all the while being targeted by peers? How many wind up quietly withdrawing from school because their teachers and peers didn't "get them."
Like so many on the autism spectrum, my son's first experiences at school were difficult. The kids at school either ignored him or bullied him and the teachers just didn't work well with students who learned differently. Though he wasn't diagnosed at the time, we could see that he was struggling to keep up with his peers, both socially and academically.
He was smart and loved to learn so we knew that it wasn't him...we just had him at the wrong school. He was funny and delightfully quirky so we knew he could socially thrive in the right environment. We weren't going to give up. Our son deserved more. Autistic children deserve more.
Luckily we found a real out-of-the-box school where children engaged in experiential learning. The teachers focused on the "whole" child, their well-being and not just academics. Imagine that! We eagerly enrolled him for the next school year, excited that he'd finally blossom.
But his struggle wasn't over. Negative experiences stay with children. They build walls that cloud new experiences. My son had memories of being bullied and of not being understood. His guard was up and he wasn't going to get hurt again. We were crushed. We finally found a perfect school and we just needed him to trust us - and them so that he could finally thrive.
His teachers set a plan in action (with my blessing) to see if they could break down his barriers and help him open up. We called it #ProjectHug.
Every time they saw him--coming into class, or in a hallway or out on the playground--they'd give him a bear hug. That simple gesture by the school was enough to begin my son's transformation. A transformation that would take him from a boy who didn't want anyone to notice him to a man who was able to captivate an audience.
In his own words, my son described the impact:
"When I first arrived at the school I felt I didn't fit in. I was very anti-social, introverted, and I just didn't want to do anything. But one of the things that changed me was that every time my teachers saw me they'd say, 'Jonathan, how ya been buddy?' and give me a big bone-crushing hug. I'd stand still and say 'Oh my god, not again.' It was uncomfortable - but thanks to all their efforts, I started to get more self-confidence. I started talking to more people. I developed a trust in the teachers and kids at the school."
My son became more active and involved at school and a few years later earned "Outstanding High School Student of the Year" and an award for being a good role model and leader. This welcoming and understanding school gave him the confidence to go on to college, perform in theater and become a voice actor. Imagine what would have happened if he hadn't been given that opportunity. If people hadn't taken the time to understand him. To take the time to come up with an innovative approach that met his needs.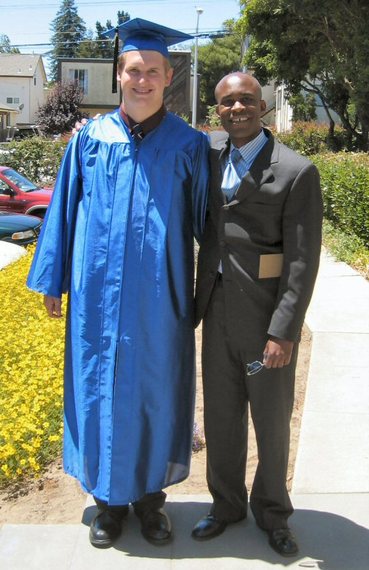 Now I'm not saying that #ProjectHug is the solution for every child. In fact, hugs might cause even more anxiety in some autistic children. The point is that he had teachers who cared enough about him and his potential to come up with a creative solution. Their actions set my son's future success in motion. Every autistic child deserves that chance.
***
This story is about Jodi Murphy and her son Jonathan. They decided to turn Jonathan's true story into an interactive comic series to help other autistic children with the same struggles. You can click here to read it.
Jodi Murphy is the founder of Geek Club Books, autism storytelling through mobile apps for awareness, acceptance and understanding. Her mission is to use the art of storytelling and technology to entertain and educate for the social good. She is a 'positive' autism advocate, mother of an awesome adult on the autism spectrum, lifestyle journalist, and marketing specialist. You can read more about Jodi's work at www.geekclubbooks.com.