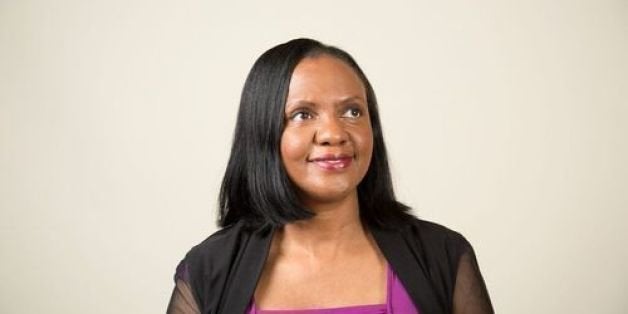 When you're sick, recovery is a week in bed and chicken noodle soup. When you're broken, it's a hospital room and casts and bandages and pain relievers. When you're sad, it's friends or it's therapy. But what about after sexual assault? What about the physical, mental and emotional damage caused by years of abuse and years of secrets? What does recovery look like for that?
For Debra, 58, it was a road with admitting there was a problem to herself at the beginning and self-love at the end. It was uphill, dark and complicated, but after 21 years of abuse and 30 years of silence, it's a road that she's finally made it to the end of.
Debra's father began sexually assaulting her when she was six years old. It took nine years for her to realize that the abuse was wrong, and it took 21 years for him to stop. When she was 24, she told her aunt. When she was 45, she started speaking as a survivor instead of as a victim. But for all that -- for all her success and recovery -- Debra's still glad she had sons. Daughters, she says, are too hard to protect.
"My mother couldn't protect me," she tells The Stir. "She was the best mother, but I wanted to know him. So I went with him, and he abused me. When she found out, she cried and she told me she didn't know. I believe her. I know she didn't know because I hid it."
What started as inappropriate touching turned into rape by the time Debra was 15, and for her whole childhood, she was told it was normal. To her, he wasn't a predator. He was just her father. She didn't know anything was wrong, so she didn't tell.
"When you hide something like that, it tears your life apart," Debra admits. "You never think you're good enough. You always think that you're this dirty girl, this dirty bird. For a long time, I had a problem believing any man could love me because he told me no man ever would. He said I was ugly, and the only person who would ever love me would be him."
He was wrong. Of course he was wrong. From the very first word you hear this woman speak, you know that could not possibly be true. But when we're young, we listen to the people around us when they tell us about ourselves. It doesn't matter if it's not true -- when you're searching for yourself, you take whatever misdirection is offered.
Obviously, this is damaging. Even after the physical abuse stopped, Debra was left alone to find the trust and love she should have been given from birth. Only after she found those could she build the courage to forgive the man who took them from her in the first place.
"In order to forgive, I had to do some soul-searching," Debra says. "I began to write my story on paper. During the times I was writing it, I realized that if I didn't forgive him then, he'd have consumed all of me. He'd have consumed my heart. I didn't want him to have the rest of my life, so I had to forgive him and move on."
And that, she says, took her on a search for self-love.
"It took me years to realize that I couldn't love anyone until I learned to fall in love with myself," Debra explains. "I began to peel away the hurt and the pain that was given to me through my dad and I had to realize it wasn't true, these things he was telling me. I had to learn to wake up and look in the mirror and see the beauty in me and know that I had to love me. That's when the healing began, when I began to fall in love with me."
With time, Debra got to the point where she was able to love herself enough to love someone else, then to get married and have children and grandchildren. But her abuse changed the way she mothers and grandmothers, and it's the reason she's talking about it now, 45 years later.
"I believe wholeheartedly that if I had heard anything -- on the radio, on the television, in a magazine or newspaper -- if I saw anything dealing with rape or incest, it would have helped me," she says. "But I didn't see anything. People were not coming out or telling their stories. Somebody has to talk, somebody has to tell. I believe that if I don't, all that I went through would have been in vain."

More from The Stir: Nonviolent Sexual Assaults: Why Women Need to Take Them Seriously
So she told. She spoke to her family and she spoke to the Rape, Abuse & Incest National Network (RAINN), which helped spread her story through its seven-part Survivor Series.
Above all else, Debra says that people need to realize that if someone is reaching out to them, you need to believe that person.
"Never doubt them for one second. Always give them the advantage," she says. "And if you are that person who's living with it and been living with it for 20, 30, 40 years, if you can help someone with your story, I would just break free and tell. Once you tell, that's where the freedom begins. Forgiveness is the key."
If you or someone you know has been the victim of a sexual assault, you can find help and support at RAINN.org, the National Sexual Assault Hotline at 1 800 656 HOPE (4673), or Safe Horizon Crime Victims Hotline 1 866 689 HELP (4357).
Calling all HuffPost superfans!
Sign up for membership to become a founding member and help shape HuffPost's next chapter