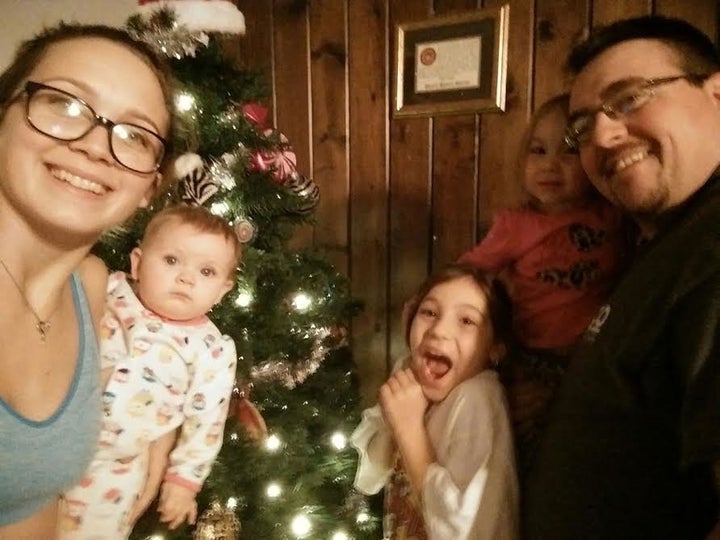 As part of our Blended Family Friday series, each week we spotlight stepfamilies to learn how they've worked to bring their kids together. Our hope is that by telling their stories, we'll bring you closer to blended family bliss in your own life! Want to share your story? Email us at divorce@huffingtonpost.com.
For Stephannie Mounce, life as a stepmom is a balancing act: The goal is to treat her stepdaughter as her own while trying her hardest not step on any of the other parents' toes.
Hi Stephannie. Please introduce us to your family.
We started as a family of three and have now grown to a family of five! At first, there was me, my partner Joshua and my stepdaughter Sadie (8). Joshua and I now have two daughters together: Payton (2) and Maya, who's 9 months. We are a very young family and we're still trying to figure everything out!
Joshua and I have been together four years now. We dove head first into life together and have been growing and learning as we go ever since.
What approach did you take to your relationship with Sadie? How would you describe your role as her stepmom?
Once my romantic relationship with Josh began, Sadie became a huge part of my life. Sadie and I were partners in crime and did almost everything together. Once I became pregnant with my own child, things began to change and I took on a more motherly role, just to avoid Sadie feeling left out of our growing family. I had no idea what to do as a stepparent, though: my parents are still happily married after more than 20 years together. As I began taking on more responsibility in the house as a whole, Sadie and I became closer. As a mother myself, though, I would never want to try and replace anyone. So I started out as a friend, crossed the line a little and am now in the process of returning to a friend more than a parent.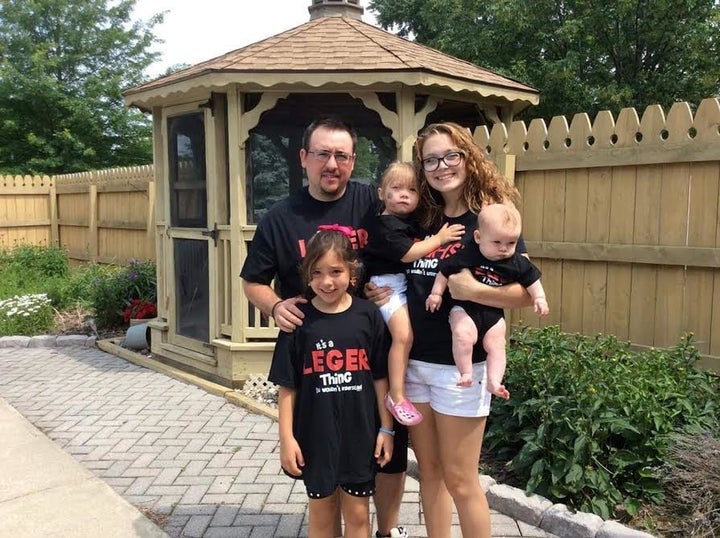 What are some of the biggest challenges you've faced in the last four years?
One of the biggest challenges of having a blended family is having your own way to parent the children you share and then having one child who has a different set of rules and expectations at the other parent's house. We try to be as consistent as we can from house to house, but different people have different things they find important. Sadie knows she is expected to act a certain way at our house and a different way at her mom's house. It doesn't seem like it would be that big of a deal but kids are kids and they try to get away with anything they can. We try to resolve it by coming up with ways to be consistent and talking about making good decisions. It is hard bringing different parenting styles together; you don't want to discount the things the other parent finds important.
What's the best thing about being part of a stepfamily?
Knowing that everyone is choosing to love one another. We have each decided individually to love each other as our own. That is a remarkable thing to be able to do. It is a bond like no other and a friendship that is stronger than any I have ever seen. We want to spend our time together and build memories as a whole in spite of different DNA and values. We look forward to the half of the month we get as a complete family and dread the other half of the month where we are one person short of a whole family. We are all thankful that we have each other; we couldn't imagine our life any different.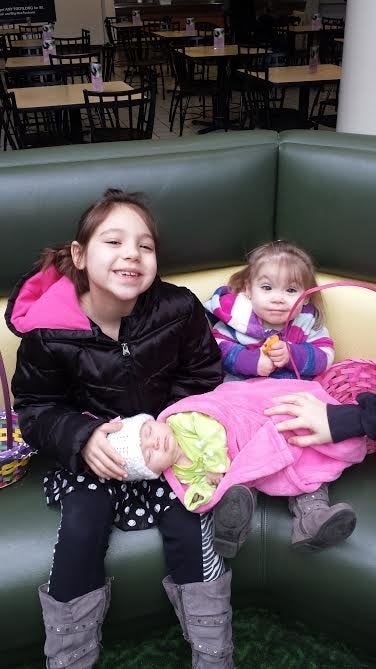 What makes you proudest of your family?
I am proud of how happy and lighthearted we are as a family. We have moments where we wonder if we will ever get reassurance that we are making the right choices for our kids and if it will really be worth it all in the end -- then we hear them all giggling in the living room singing "Let It Go" at the top of their lungs and we know we are doing a good job because they are happy. The little moments are what make it all worth it.
What's your advice for other parents and stepparents struggling to adjust to life in a blended family?
The only advice I can offer is to keep working. Enjoy the time you have together as a family, let a positive attitude be your ally and you will make it out with a happy, loving family. I think it is important as a stepparent to remember to be there when you are needed and to back away when need be without taking it personally. Take everything as it comes.
Are you as happy as you could be? Sign up for our newsletter and join our happiness challenge to become a happier, healthier version of yourself. We'll deliver tips, challenges and advice to your inbox every day.