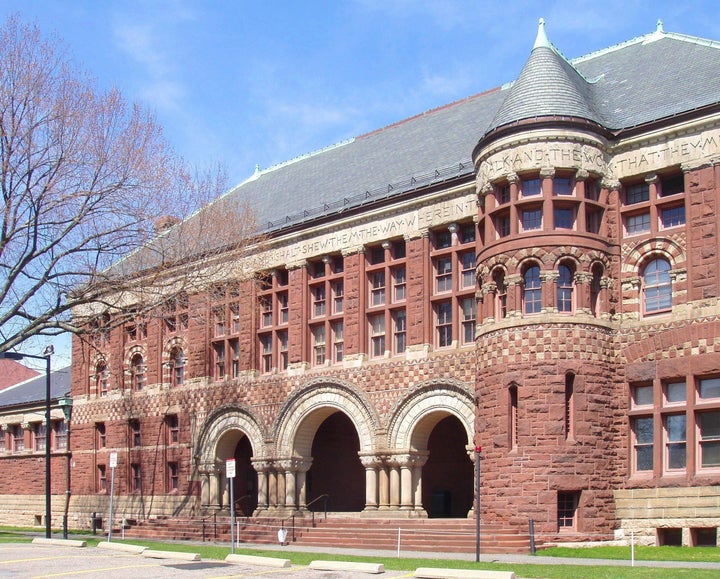 Major changes in education rarely come from the inside. Johann Gutenberg's printing press did more for the spread of information than any single educator. And while computers and WiFi are now ubiquitous on college campuses, they seem to have come as a response to a need, rather than as a result of trailblazing universities pioneering the use of the Internet. Thus, the way we learn in the classroom -- or outside of it -- has remained mostly traditional despite an influx of new technologies into other aspects of daily life.
That's why a group that included a Renaissance theater actor, a developer who never went to college, a salsa-dancing release manager -- people who, despite their backgrounds, were quite passionate about education and bringing it into the twenty-first century -- went on to create the unique learning management system (LMS) of 2U (formerly known as 2tor), one of the hottest startups in the edtech world. 2U partners with some of America's leading universities to create and market their own selective degree programs online.
Their success in the virtual classroom -- having launched six lauded graduate programs at USC, Georgetown, Washington University in St. Louis and UNC-Chapel Hill -- is matched only by their own explosive growth. Earlier this year 2U raised a $26 million Series D of financing, bringing total investment to just shy of $100 million. Founded in 2008, the startup has since swelled to 400 employees in offices all over the world.
Their success in crafting technological infrastructure that top-flight universities are confident enough to use can be traced back, in large part, to their tech team. We've seen how great tech team cultures can elevate not just an enterprise but an entire industry in the past:
●Amenities in the Google office include yoga classes, car washes, hair-cuts, and a lunch and dinner provided by in-house gourmet chefs. The team can blow off steam by riding in-office scooters to the Frisbee golf course, or maybe by visiting the kids staying at the onsite child care center.
●LinkedIn employees can hear a lecture from visiting entrepreneurs such as Thomas Friedman and Cory Booker. Employees are also encouraged to take off one day a month for personal side projects.
●Airbnb encourages their employees to bring their pets into work. Employees also go regularly go sailing together, take yoga classes, and everyone is given a $2,000 stipend to be used for traveling anywhere in the world.
●Dropbox sponsors company-wide laser tag outings, three square meals a day for free, a fully-stocked music studio and game room, and encourages employees to build their own computers for use at the office.
The tech team at 2U enjoys similar perks: There are weekly basketball games, beer from the "filling station," ping pong tournaments and team-building exercises. But just as notable is how this team has come together in the first place and its subsequent attitude towards creating a viable digital education platform.
"There are no short order cooks in my shop," says James Kenigsberg, the visionary Chief Technology Officer at 2U. "Every member of my team should be involved in not only the work that needs to be accomplished, but also in the overall solution to a business issue and our mission."
To find people who fit this description, Kenigsberg has drawn from some unlikely sources. One current employee formerly ran IT for the Obama campaign. Another first met Kenigsberg over a poker game. Many are hired without a physical resume being handed in -- and similarly, job descriptions are kept vague in order to encourage flexibility and a sense of responsibility for the whole team, not just the individual job at hand.
Keningsberg interviews every prospective tech employee, hiring 50 or so of them since the company's inception.
"Here are my top three qualifications for hiring: passion, intuition and not having analysis paralysis," says Kenigsberg of his process. "I don't care what you are passionate about, but it has to be about something -- if you have passion in your life, I can get you to be passionate about transforming education. Having intuition is important for any fast-growing company. And one of my biggest pet-peeves is analysis-paralysis, or letting perfection get in the way of progress. In our fast-paced environment we greatly value execution before perfection."
Indeed, 2U has been executing at an incredible rate, under the leadership of some education heavyweights including Chip Paucek (who was the CEO at Hooked on Phonics) -- 2U's CEO -- and John Katzman (founder of The Princeton Review), the company's chairman. They've worked to develop a web-based infrastructure enabling professors and students to teach and learn both synchronously and asynchronously. Synchronous material is live learning that takes place when the class -- on average, 7-13 students -- meets via webcam with the professor for a set time period of learning, just as if they were in a brick-and-mortar classroom. Asynchronous learning is anything not live: reviewing materials at their own pace, rich-media content, support services, social interactivity and all the other aspects of an education that take place outside the classroom.
To figure out how to take higher education online, 2U's team became students themselves, asking the teachers (who were not always so eager to put their time-tested lectures online at first) what they wished to incorporate into this new medium. The two sides decided what could be used in a successful live session and what would be best left to asynchronous material. By working closely with the infrastructure's most important users, 2U has been able to incorporate each teacher's personality and uniqueness to the courses without sacrificing quality. 2U's tech development team meets often to give feedback on the platform, which functions as both a quality-control mechanism and a team-building exercise.
This combination of the two modes of learning and faculty input is 2U's claim to online education superiority and they have the numbers to back it up. The 2U Masters of Social Work at the University of Southern California boasts a 95 percent field placement success rate for last year's cohorts. The MBA@UNC program has a 100 percent retention rate and is cleared to operate in all 50 states plus D.C. And these programs are more than just virtual classroom discussions. Nursing@Georgetown students can perform 650 clinical hours with a school-sanctioned preceptor in their home community and the Masters of Arts in Teaching at USC received the 2011 International Award for Innovative Practices (not to mention, their U.S. News and World Report ranking rose from the 38th spot in 2009 to number 15 in 2012).
If 2U can continue to reproduce the effectiveness of an in-classroom education over the Internet, expect the company's infrastructure to perhaps revolutionize education just as much as the lecture or textbook once did. And now that the company is expanding their class sessions to mobile platforms (on 3G and 4G networks, no less), we may be looking at a world where access to great education is ubiquitous and global.
Allowing your tech team the freedom to socialize, be creative and push the boundaries of societal norms has worked wonders for the technological giants of the startup world. As companies like Google, LinkedIn and 2U continue to make their tech companies attractive places to work -- and in many ways, to live -- they can expect to engage the world's top talent and harness that talent to create transformative results.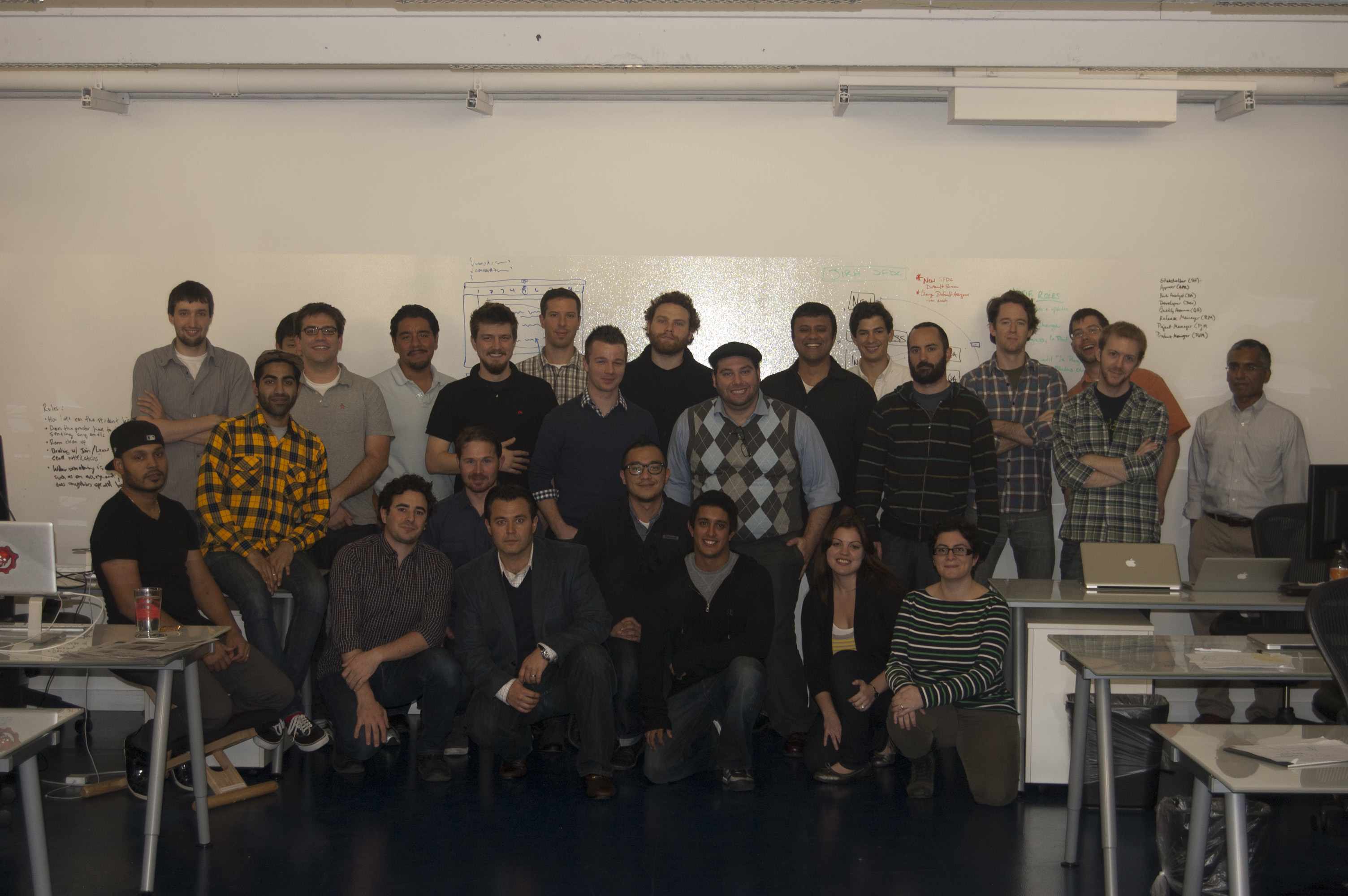 Popular in the Community