This is one story from Huff/Post50's new series "This Will Be Our Year: 15 Women Over 50 Shaking Things Up In 2015." We'll be following 15 remarkable ladies throughout the year as they make a radical change in their lives, whether it's embarking on a 500-mile hike, starting a new career or attempting to find love on the Internet. Follow each woman's story here.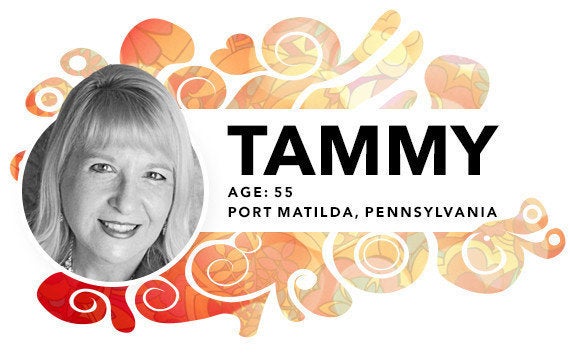 Tammy Miller, 55, will be launching her own auctioneering business.
"I've been doing a lot of auctions, so that's always a good thing. Some months, I am doing three auctions, some months I am doing one. It really varies. Actually, I partnered with Jennifer Miller, one of the other 15 women over 50, and we did an auction to clear her place out so she can move on with her life. When I did Jennifer's auction, it was a very big one -- it took 10 days to set up. I don't just go in and do an auction in an hour and then I'm done.
Work is consistent enough that I am keeping ahead of the bills and feeling like we are making headway and moving into the future in a very positive light. The lifestyle that I've settled into is that there really isn't a new normal -- the new normal is that every day truly is an adventure. If I'm home, I get up and walk the dog and I come back and do my reading and that's about as normal as the day gets. After I do my prayers and reading, anything goes.
The biggest challenge is trusting that everything will work as it's supposed to work and that, at the end of the month, I'll have enough money to make sure the bills are paid. It's a lot different than having a regular paycheck coming in. I'm learning that, in this business, having a balance may not be the focus of what I need to do. I just want to be able to help other people and service their auction needs and get the job done. When Jennifer and I worked together for her auction, I knew that was the only way she was going to be able to get through everything that she had. We had a wonderful sale, and in a matter of one day, everything was done. In those few hours, everything she had been trying to get rid of was gone. It was just a tremendous feeling.
The tagline for my company is 'Providing solutions for moving forward,' and that's exactly what I feel like we are doing. We are helping people move forward in their life. By doing that, I'm moving forward in my life. This is really a spiritual walk for me."
See Tammy and Jennifer during their auction together: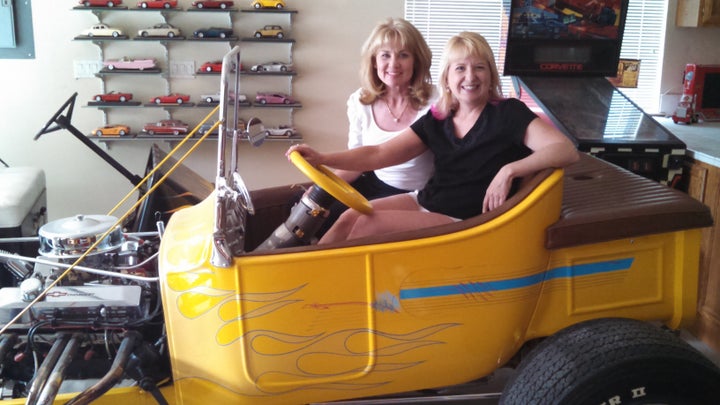 PHOTO GALLERY
This Will Be Our Year: 15 Women Over 50 Shaking Things Up In 2015
Calling all HuffPost superfans!
Sign up for membership to become a founding member and help shape HuffPost's next chapter