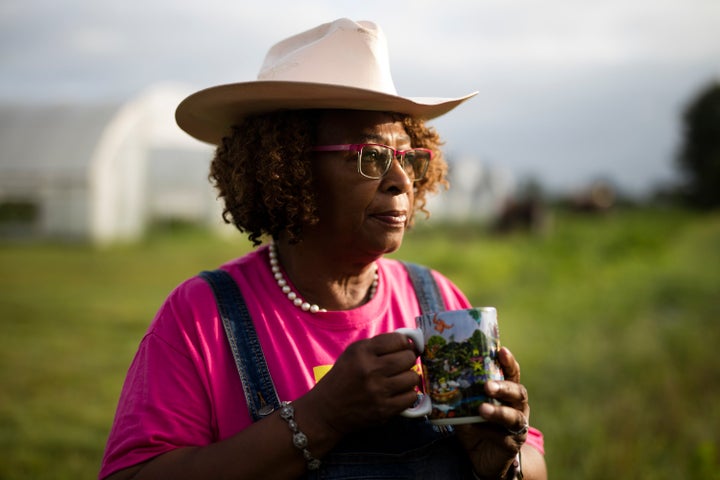 Cindy Ayers Elliott is probably not the first person to have a life-altering epiphany after hearing Michelle Obama speak. For Ayers Elliott, the aha moment came around 2010 at a conference she attended in Washington where Obama spoke about Let's Move!, her healthy foods initiative. Ayers Elliott had been invited to hear about the farm bill's newest efforts due to her recent job as CEO of the Delta Foundation.
Of Obama's message, she said, "I really bought into that hook, line and sinker." She remembered thinking, "This is the way we've got to make a difference to save our children from health disparities; from diabetes and hypertension." When Ayers Elliott, who now runs Foot Print Farms in Jackson, Mississippi, started looking at statistics, she saw that her own state was not immune to America's health crisis. "Wow, everything she's talking about is right here," Ayers Elliott said while speaking to us at her farm. "The problem was identified; the opportunity was given. So now what would the solution be? In this case, it had to be access to healthy foods."
She added, "[Obama] challenged us to go back to our areas to make a difference." Ayers Elliott, who had worked in politics, finance and community development, didn't yet know exactly what her next move would look like or how it would fit into her career trajectory, but she took the call to action literally. To tell the story of how Cindy Ayers Elliott became a farmer and a difference maker in the lives of Mississippians, we partnered with TIAA, as part of the TIAA Difference Maker 100 program.
With this new task at hand, Ayers Elliott began to speak to small farmers in hopes of relaying information about the great programs she'd recently learned about. But because she wasn't a farmer herself, they didn't see her as a credible source. There was only one thing to do. "I couldn't tell them; I couldn't show them on paper — they had to see it," Ayers Elliott explained.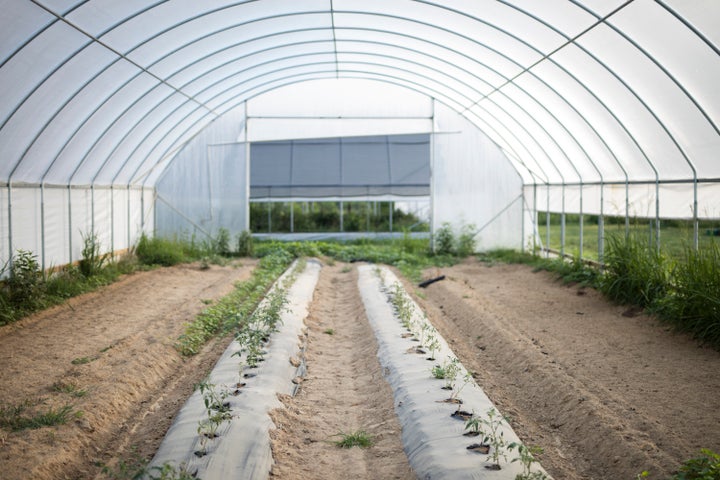 The good news was she already had the property. In 1994, she'd bought a 68-acre plot of land in the middle of Jackson, which she'd considered home ever since. Now all she had to do was farm it. She started with what she called the Serena Williams Tennis Garden (named after the tennis court it was built on, naturally), which housed 15 raised beds, all 4-feet-by-8-feet, consisting of different types of cherry tomatoes, lettuce and bell peppers; some goats — good for the soil and land; and a year of research. She went to two of the agricultural universities in Mississippi, Alcorn State University and Mississippi State University; and to the NRCS/USDA office, to learn what she needed to do in order to turn her home into a farm. "I was in that office so much," Ayers Elliott said of the latter, "people actually thought I worked there."
Little did she know what this new endeavor would one day become. Now, there are seven acres of veggies and six high tunnels, each at 2,100 square feet; and Foot Print grows 11 months out of the year, taking off just one month to let the soil breathe and rejuvenate. According to Dr. Bill Evans, a plant scientist whom Ayers Elliott has worked with ever since first meeting him at Mississippi State, Foot Print brings 30,000 to 50,000 pounds of produce to the community every year. All vegetables are healthy, of course, but Ayers Elliott is careful to choose veggies to plant that are high in nutrition and will have a positive impact on the community's health. That's how callaloo and sorrel, both from Jamaica, came to Foot Print; though she grows more familiar staples such as zucchini, cucumbers and collard greens, too. And Foot Print's vegetables are naturally grown, a healthier approach, which means the farm uses conservation practices to help avoid using chemicals as much as possible.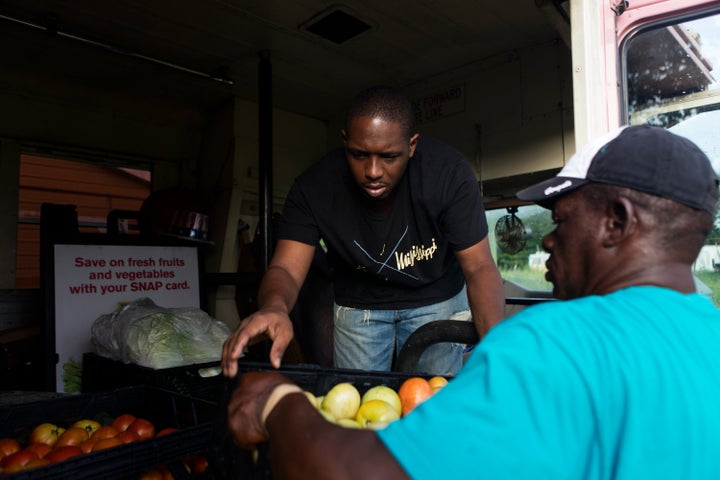 When asked what makes the farm most unique, Ayers Elliott responded with a laugh, "Oh you mean beside the pink and green bus, and the pearls?" And it's true, all of these things help to define the charm of Foot Print Farms: the pearls Ayers Elliott always wears around her neck, even while harvesting vegetables at 7 in the morning — not to mention her pink cowboy hat, a wardrobe staple. And there's also the signature bright pink bus that Foot Print uses to take vegetables to the four farmers markets it sells at weekly, and to the pop-up markets it often does in food deserts, making sure to provide areas far away from supermarkets with fresh produce.
But perhaps what really makes it stand out is Ayers Elliott herself — her boundless energy, warm personality and the passion with which she approaches her mission to bring healthy food to Mississippi, particularly her community of Jackson. On a Friday afternoon on the farm in late June, Ayers Elliott hosts what she refers to as a "field day" in which a group of high school students from a summer camp called AgDiscovery sponsored by Alcorn State University visit the farm. "It's important [to] us...for young people to know more about agriculture," she said. Ayers Elliott hosts educational groups like this all year round, for both kids and adults. At this event, speakers come from NRCS/USDA and a local 4-H group to discuss agriculture and soil; opportunities for the future and healthy living.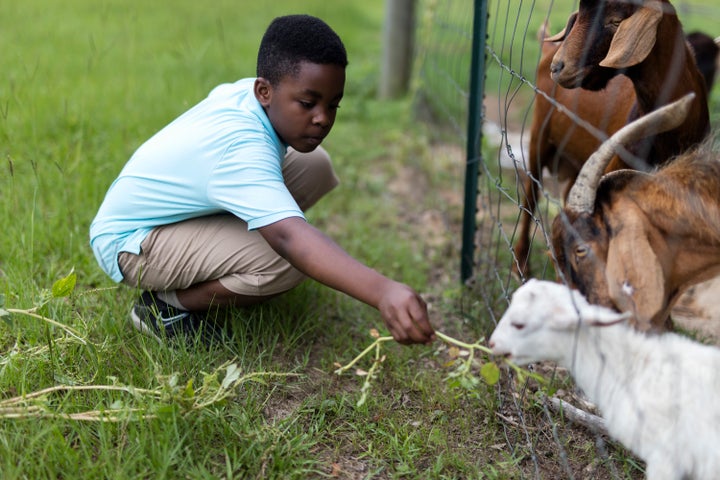 Special guests from the community often come by events like these to speak, or even just to say hello. One such guest who stops by that day is Dr. Safiya Omari, chief of staff to Mayor Chokwe Antar Lumumba. They haven't worked together yet, but there've been talks of potential collaborations. Omari said of Ayers Elliott, "Cindy's been around in the community for a long, long time, and she's always talked about her farm...but when she invited us out to visit, it was a real eye-opener to see what she's done here, and to see that it's right here within the city limits."
"We started talking about the possibilities immediately, in the truck on the way home," Omari added. "Clearly I think when kids know where food comes from, [and] how it's grown, they take more of an interest in eating healthily. Perhaps building partnerships with public schools to provide healthy fruits and veggies — those are some ideas that have surfaced on how we might work with Foot Print Farms."
Collaborating with others for the betterment of Jackson, whether with the mayor or a city councilman, is a big part of the Foot Print ethos. Ayers Elliott is currently working with the local church on a community garden, and what she calls a "second chance" program. For the latter, she and the pastor there are helping a young community member, Malcolm*, get his life back on track after he recently got out of prison. They're providing him shelter — he's staying in a camper on the property — and other basic necessities in exchange for a job at the farm.
Ayers Elliott's reach extends to all arms of the community. At the Mississippi Farmers Market in downtown Jackson on a Saturday morning, regulars and newcomers stop by the farm's corner of real estate, among them Rachael Garner, who first met Ayers Elliott when she came to speak at the women's group at her church about how she provides access to healthy food. "Since we are such a mixed congregation of income levels and racial and ethnic identities," Garner said, "she wanted to talk to us about how she might be of service to our community." Garner is a marriage and family therapist who lives in Jackson. She comes to the market almost every Saturday, and beelines it to Ayers Elliott's booth first. "She's introduced us to a lot of new foods that we would not have tried, and she takes the time to explain how to best prepare [them]," she said.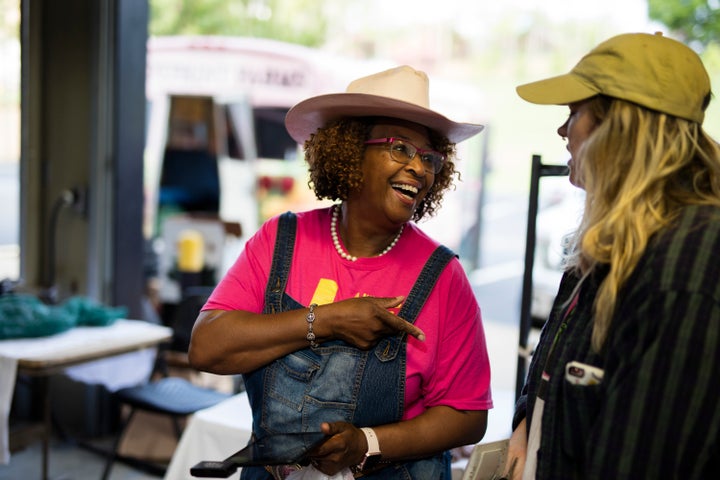 For most farmers, work isn't exactly something you turn off at the end of the day, but especially for someone like Ayers Elliott, who is always on, always connecting. Walking around downtown Jackson on a Thursday evening, Ayers Elliott runs into Rep. Steve Holland, who she's worked with on community issues; and a few minutes later, Rickey L. Thigpen of Visit Jackson, whose board she's on (yet another opportunity to help improve her city!). When asked if she felt like she worked seven days a week, she answered with a chuckle, "eight."
She doesn't always want to work this much, though. In the next two years or so, she'd like to get to a point in which she's less involved in the day-to-day so she can lecture more, maybe work on a farming book. But there's a lot to do before that. Ayers Elliott wants to focus more on agritourism — she has a cottage on her property she's started to rent out on Airbnb, and she'd like to host more events on the farm, making it even more of a hub for the community. She'd like to franchise the farm eventually, too, in order to bring healthy food to even more areas.
"More than anything, what I want people to understand...is that it's truly all about making a difference, and making that one footprint to make a difference in life," Ayers Elliott said. "And if everyone would look at just making that one footprint, the world would be better. But for us here at Foot Print Farms, we are very proud to be farmers. We are honored to serve by growing healthy foods to a mass of the community that truly needs that food for life."
*Only the first name has been used to protect anonymity.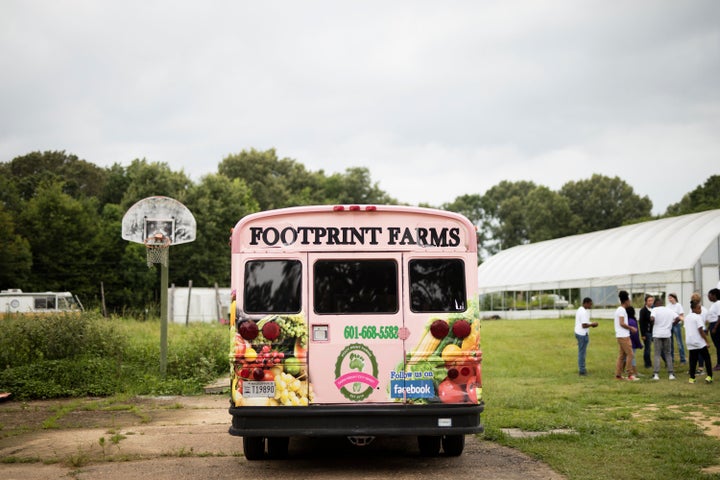 All over the United States, people like Cindy Ayers Elliott are working to make positive and lasting change in the lives of others. We've partnered with TIAA to celebrate its centennial — 100 years of helping people doing good do well — and to put the spotlight on visionaries whose inspirational work is shaping the next century. Learn more here: www.TIAAdifferencemaker100.org.