My friend, Joanne, a mother of two in Utah, spent years as a successful business woman, but when her son came along, she gave it up for long days of snuggles and park outings. Right before her daughter joined their family she launched her new endeavor, an online shop called Merci Boutique. Out of interest, I asked what inspired her, and her response was realer than I imagined.
She told me she spent her life uncomfortable in front of mirrors. She was miserable in bathing suits, which was extra hard as a Florida girl. The thought of clothes shopping terrified her, and despite her love for fashion, she spent most of the time in tired ole stretchy pants. She lived with an intense emotional pain that she blamed her body for. She thought she would be happier, if only her body wasn't so disgusting. For years, the grips of a deep and dark eating disorder held her.
She's not alone, either. According to nationaleatingdisorders.org, in the United States, 20 million women suffer from a clinically significant eating disorder at some time in their life. Mirasol says one in 200 American women suffers from anorexia, and two to three in 100 American women suffer from bulimia. As many as 10 percent of college women suffer from a clinical or nearly clinical eating disorder, including 5.1 percent who suffer from bulimia nervosa. Linda Smolak says in "Body Image" that by age 6, girls especially start to express concerns about their own weight or shape, and 40-60 percent of elementary school girls are concerned about becoming too fat, a concern that endures through life. Eating disorders come with very serious health consequences, as well as general uneasiness and obsessive behavior.
Joanne told me about the abuse she gave to her body, and how controlling her own self-loathing was. However, she hit a turning point one afternoon while walking through her favorite park, on a mission to escape the anxiety of it all. She felt the blood pumping through her legs, and energizing her. In an instant, she realized the truth, that her body has always been working for her. She was taken over with intense gratitude, and heard a voice in her head say to her body, "Thank you. Thank you for carrying me through so much. Thank you for allowing me to walk and run and feel. Thank you for taking so much abuse, for sticking with me despite the hate and utter disgust I felt towards you". She apologized for everything she had done to her body, and developed a newfound appreciation for it.
The epiphany she had in the park was the first of many. Another moment of clarity struck three years later, shortly after she became a mom for the first time. She describes the day her son was born as the best day of her life, saying it was "that life-changing event where after nine months of anticipation, excitement, and discomfort, this beautiful creature that was created in my body now laid on my chest." Despite how impressed she was, she also felt anxious to get back into her old jeans. A few days after delivery, she looked at herself in the mirror and went to bind her postpartum tummy in a girdle. She says, "My uterus screamed in pain, and as I took that thing off, I looked at myself with pride and gratitude and thought: Thank you for giving me my son. Thank you for my chest because it's a place for him to sleep. Thank you for my arms because they hold him so perfectly. Thank you for my big belly because it cradled him and nurtured him for so long. Thank you."
As she rounded the first year of stay-at-home motherhood, she busted out of a sleepless, colicky-baby-induced fog, and caught a glimpse of the person in the mirror, the one with yogurt stained yoga pants and messy hair. She wondered where the fierce, ambitious woman she knew herself to be went, and although she enjoyed staying home with her children, she didn't want it to come at the cost of her own pursuits. In wondering what direction to go, she kept hearing the word merci whisper in her ear. It wasn't just the French for thank you, but a culmination of all those moments of gratitude that have guided her healing path. This time it was leading her to open her own boutique in which her passion for fashion would merge with her message of self-love and acceptance.
Joanne told me that although the average woman in America is a size 14, many of the top fashions don't come in sizes larger than 8. She's changing that at Merci, by hand selecting styles that come in all sizes from 0-24. She explains, "I think it's important all women celebrate themselves, and say this is who I am." She realized first hand that self-worth never comes from the outside, but a shift within, and it's a truth she wants to share. Jo says, "Self-love and acceptance is the starting place, not a certain size or shape. When women can embrace where they're at and feel good in their clothes, fashion becomes positive instead of negative."
Joanne tells a story of the first time she went into a Lane Bryant. Her sister noticed that she hardly changed out of the same pants, and took her shopping. There, she saw beautiful plus size models, and found a pair of jeans that fit well and made her feel good. She received compliments from strangers every time she wore that outfit, and explains, "Yes, the outfit was cute but what they saw was that I loved what I was wearing and it helped me feel beautiful." As a fashion enthusiast, and boutique owner, Jo says, "Clothes don't make anyone anything, but they do inspire feelings." The feeling she is after is self-love.
Joanne's message isn't only to keep your ambitions alive, even when motherhood wants to consume them, but to share the lessons of your personal struggles with others. It's not only about loving and accepting yourself just as you are, but transforming your demons into passions, and using them for the benefit of all.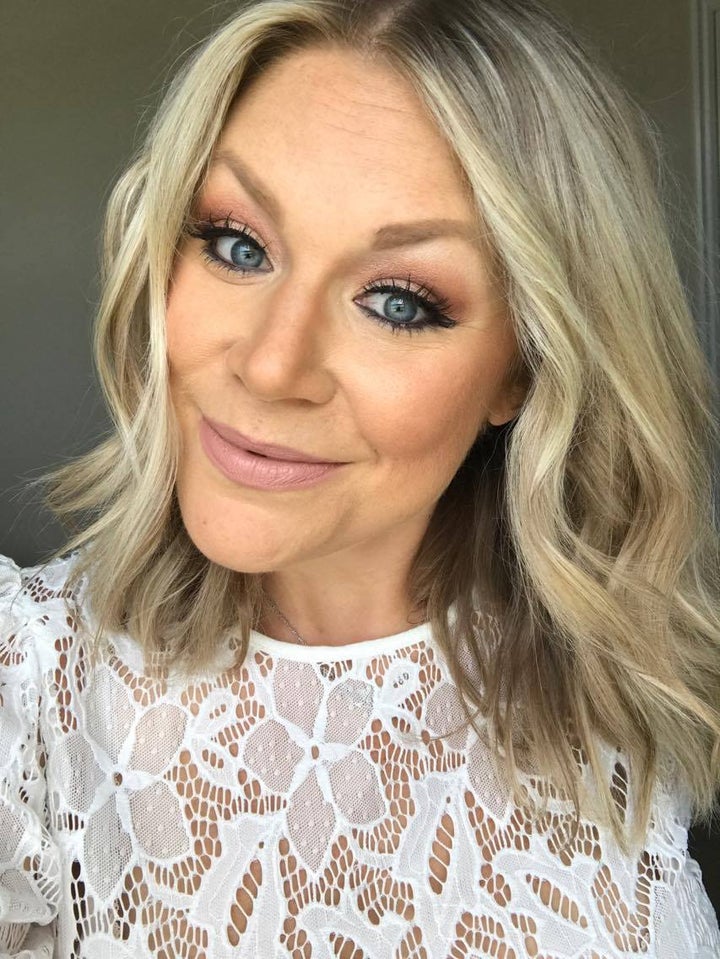 Related
Popular in the Community