By Gerri Detweiler, Credit.com
When Julie Berry's personal and professional lives were falling apart, if someone had told her that everything would be OK -- better than before, even -- she probably wouldn't have believed it. Her world had been turned upside down and it was hard to imagine it would ever be right again.
A dressage instructor and trainer in Texas, she had thought she had a good thing going. She managed a busy barn and gave riding lessons. The equine business is notoriously tough when it comes to making money, and she had invested thousands in hers over the years. But her loyal following of students and boarders, not to mention her love for the horses she cared for, made her feel like she was on the right path. She and her husband were also raising their daughter, who was 8 at the time.
But in 2005 her marriage hit the rocks, and her business was hit with what she believes was a frivolous lawsuit. In the span of six months she left both a business and marriage she had worked hard to build.
"Everything spiraled out of control. It was a horrible time," she says. "I slept a lot. That was my safe place."
She moved into a farmhouse owned by some friends and tried to pick up the pieces of her life. She started to rebuild her business, but then the recession hit, which meant some clients had trouble affording her services. Some weeks there was barely enough money to put gas in the car or pay bills.
For a while, credit cards help filled the gap. Although she had credit card balances left over from her previous business she had always made payments on time and, as a result, had generous credit limits. But when the financial crisis hit, her credit lines began to shrink and her interest rates rose. "What little I had in savings was cut in half," she says. She began to miss payments. "I was fearful, anxious."
That's when she remembered a television segment where she had seen Today Show personal finance expert Jean Chatzky talking with guest Jordan Goodman, the author of Master Your Money, about a credit counseling agency and how it helped people get out of debt. At the time, she had no idea she would ever need their help, but the name "Cambridge" stuck in her head.
Finally, "out of desperation," she called Cambridge Credit Counseling, the agency she heard mentioned in the show, and spoke with a credit counselor who reviewed her situation with her and explained her options.
At that point she had eight cards with balances totaling nearly $50,000, she recalls.
The counselor proposed a Debt Management Plan that would have her out of debt in about four years. It would require a monthly payment of nearly $1000, but upon enrolling, her rates dropped to 0 percent on a few of her cards, and her rates on the others ranged from 2 percent to 9.9 percent. That meant a significant portion of her payments now went toward paying off her debt, rather than toward interest. According to the Cambridge Credit Counseling Service Transparency Report, the average interest rate for clients enrolled in a DMP was reduced 14.6 points, down from 22.0 percent to 7.4 percent, saving clients $139.26 per month on average.
Berry says making her DMP payment each month was a struggle at times, and more than once she fell behind. But she was determined to be successful and avoid bankruptcy, and she did. In fact, she was able to pay off the entire debt in less than four years.
Now, instead of $50,000 in debt, she has $50,000 in savings. She's become an active investor and feels much more in control of her finances.
Berry also notes that her credit scores took a hit during this time, going from the "mid to-high 700s to a low of 430." She's worked hard to try to rebuild her credit, reviewing her credit reports and disputing mistakes, as well as monitoring her credit scores. Her scores now range between the high 600s and low 700s.
Her credit has improved enough that she just refinanced her home and reduced the interest rate on her mortgage from 6.6 percent to 4.6 percent, saving $200 a month.
Like many people who have survived traumatic experiences, she feels that what she's been through has taught her valuable things about herself and her inner strength. "It was a very difficult experience but a very enriching experience," she observes. "It's not about the material things; it's about who you love and who loves you. I am a lot more compassionate now."
Indeed, Berry says she feels like she is in a very good place now. Her debt is paid off, she has money in savings, she is engaged to a man she describes as "happy, positive, supportive." She also decided to change careers and has launched her own line of bath products called Luxe Heavenly Bodies Collection.
"Life just teaches you lessons," she says, "and if you are alert enough to get through them, it passes."
Digging out of steep credit card debt can be hard work. But as you reduce your debt, it can be helpful to keep an eye on your credit along the way. Monitoring your credit scores can show you, over time, how your efforts are paying off; it can also alert you to any problems if, say, your scores unexpectedly drop. There are free tools that can help you do that, like Credit.com's Credit Report Card, which gives you your credit scores and an overview of your credit profile, updated every month. Check your credit reports regularly, too (which you can do for free annually), to look for errors or other negative items that could be affecting your scores.
This post originally appeared on Credit.com. Gerri Detweiler is Credit.com's Director of Consumer Education. She focuses on helping people understand their credit and debt, and writes about those issues, as well as financial legislation, budgeting, debt recovery and savings strategies. She is also the co-author of Debt Collection Answers: How to Use Debt Collection Laws to Protect Your Rights, and Reduce Stress: Real-Life Solutions for Solving Your Credit Crisis as well as host of TalkCreditRadio.com.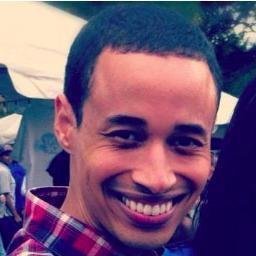 People Who Paid Off Their Student Debt Super Fast