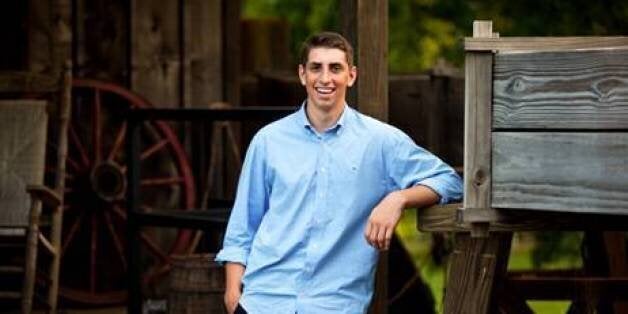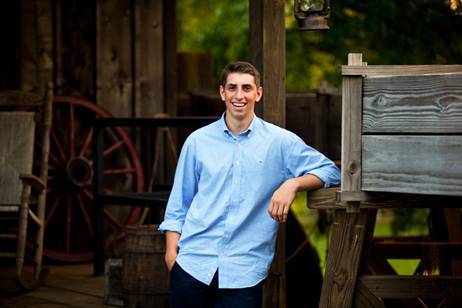 As a high school student, Brandon Etheridge liked wearing bow ties but couldn't afford to buy new ones and keep his look "fresh." He had an idea: Invent an interchangeable bow tie that you can mix and match and get more use out of. Now, at 18 years old, Brandon is a full-time student at the University of South Carolina with big dreams of building his bow tie company, Deck Head, into a full-blown lifestyle brand. Here's Brandon's story of how he went from high school dreamer to a young entrepreneur.
What interested you in becoming an entrepreneur?
I was always an entrepreneur, even before I really knew what that word meant. When I was 12 years old, my friend Ryan and I created a cooking show for kids. We made a few demos and showed it around to local TV stations. We were told that it was a great idea, but nothing ever came of it. Nowadays, there are all sorts of cooking shows with kids. I guess we were just a little ahead of our time. Then, at the age of 14, I started watching Shark Tank. That changed everything for me. I saw regular people like myself who risked so much to take control of their future, and I thought to myself, "If they can do it, maybe I can too."
What makes you unique compared with other entrepreneurs?
The drive and the vision that I have at my age -- that and maybe the fact that I wear a size-17 shoe.
What makes your company unique compared with other tie companies?
Deck Head has changed men's neckwear. My patent application has been approved, and we are the only tie company to sell bow ties in halves. The interchangeability of my ties allows for a consumer to never have to buy one long bow tie ever again. Buy two identical halves for a traditional look, or mix and match your colors and patterns for a unique, fresh look.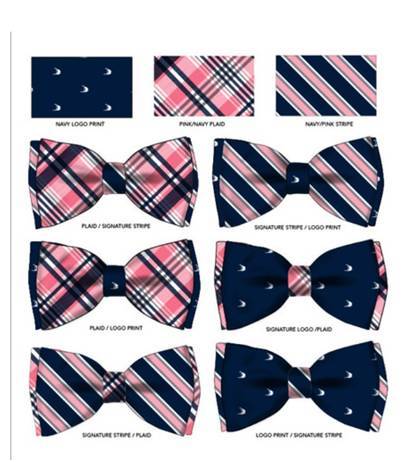 What has been the biggest lesson you've learned from running your own business?
Patience. I believe that my generation is used to having everything be just a button or a click away. Taking this idea I had and creating an actual company took a lot of patience. I wanted my company to be up and running right away. Going through the different steps in setting up a company, such as creating designs, packaging, manufacturing, warehousing, and so much more, was a humbling way to learn how to slow down.
What have been the greatest rewards?
Gaining the respect of businesspeople that are older than me. Just a few weeks ago I had a friend call me who I had not seen in a while. He wanted to just hang out, catch up, and maybe play some video games. I told him that I could do that right after my meeting with the Charlotte Hornets. Just to be able to say those words is still surreal to me. Also, when I was in high school, I left school early on some days to go on sales calls with adults in the working world. At the end of these calls, and after closing a deal with them, I would have to ask them to sign a note for me to go back to school. That was a little awkward, but I was really proud to be able to hold my own in those situations.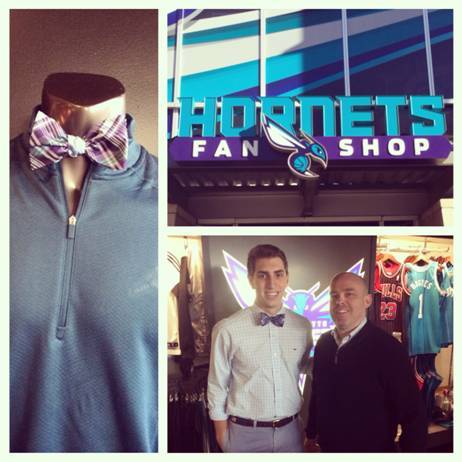 Brandon closing a deal with the Charlotte Hornets.
What advice do you have for other young entrepreneurs?
Believe in yourself. Do not let your age be a barrier. If you have a great idea, then the world needs to hear about it.
Where do you see Deck Head in five years?
I see Deck Head becoming a household name as a lifestyle brand, including clothing for men, women, and children.
What have you learned about yourself through becoming an entrepreneur?
Entrepreneurship has shown me that I have more grit and follow-through than I ever imagined. I find myself having to wear many hats throughout the day, from designer to marketer to salesperson and a whole lot more in between. I have to not only work hard but also work smart all day, every day, making every second count. Being an entrepreneur is hard enough, but when you add in a full-time college load, a fraternity, family, and friends, it is insanity, but I would not have it any other way.
Is an entrepreneur born or made?
I believe entrepreneurs are made. We are all born with strengths and weaknesses unique to ourselves. It is how those qualities are nurtured by the people in our lives, our experiences, our surroundings, and our own personal drive that turn some of us into entrepreneurs.
How valuable have mentors been in getting you get started?
Mentorship is priceless. Without it, we can spend years just trying to navigate through unknown territory and reinventing the wheel. I found myself doing that for many months. When you first start out, you don't know what you don't know. I have been an avid fan of the TV show Shark Tank for many years. There was a particular pitch made by entrepreneur Nate Holzapfel of The Mission Belt Co. that always resonated with me. As a senior in high school, I was working my Deck Head booth at the CAMEX trade show in Dallas when, out of the thousands of faces there, one stood out to me. It was Nate Holzapfel. I immediately introduced myself to him and showed him my product. He was incredibly generous with both his time and knowledge to talk to a high school student about a product I was trying to launch. He has become my mentor and my friend, and I am so grateful to have him in my corner.
You can learn more about the interchangeable tie at DeckHeadNC.com. Thank you, Brandon, for sharing your story and inspiring other innovative entrepreneurs to chase their dreams.