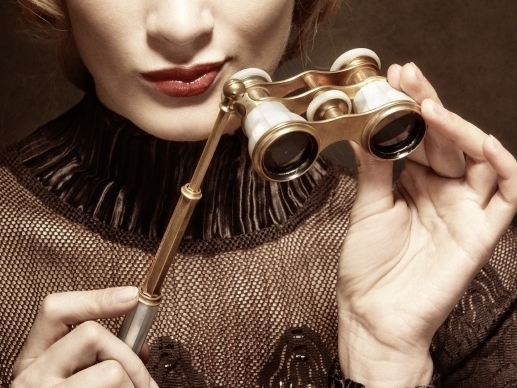 In 1861, Richard Wagner's opera, Tannhauser, premiered at the Jockey Club in Paris. Wagner's non-conformist timing of the ballet segment led audience members to shout and whistle over the performance. After all, opera was the music of the masses.
Today, opera stands poised on the edge of a cultural renaissance, but it needs help from those of us who already know and love it. We need to share what we know: Opera is the ultimate art form.
Traditional opera houses now face audiences more inclined to see the musical Rent rather than the opera La bohème, which Rent rips off. The effects have been devastating:
• New York City Opera filed for bankruptcy in 2013, 70 years after it was founded to bring opera to the masses.
• The San Diego Opera announced it will shut its doors at the end of the current season.
• The Metropolitan Opera, which had a 97 percent attendance rate in 1959, currently has a 79 percent attendance rate.
• The Chicago Opera House is down to 80 percent attendance from full attendance 20 years ago.
"The opera industry is suffering from the same setbacks that many other sectors have suffered in our recent economy," says Brooke Larimer, founder and board member of Boston Opera Collaborative. "We, collectively, have betrayed the confidence of thousands of audience members whose tickets were rendered void by company closings and production cancellations."
To save opera we're going to need to embrace a wide range of solutions.
Thinking Like an Opera-preneur
Opera houses need to think like entrepreneurs and take a cue from innovative companies. The American Lyric Theater (ALT) implemented a new model that's working. ALT matches composers to librettists and provides free training and workshops through its flagship initiative, the Composer Librettist Development Program (CLDP).
Non-profits like ALT (along with for-profit companies) could also explore incubating smaller companies, giving them both the resources to scale and the freedom to experiment. And all of us, from singers to writers to choreographers, must bootstrap whenever possible.
"It is easy to point fingers at the boards of executives of opera companies and hold them responsible for the state of our industry," says Larimer. "But we are all equally culpable."
It's time to ditch the scarcity mentality and start pooling resources. Small businesses grow by partnering and leveraging one another's resources, but that also means paying for those resources! Opera companies can do the same.
Noah E. Spiegel, chief operating officer of Nashville Opera, views the survival of opera depending on a paradigm shift. "First of all, I don't think Opera is dying -- not by a long-shot," Spiegel says. "The Great Recession forced the hand of some companies which were financially precarious, but others...were able to hunker down, and think innovatively about how to ride the wave into a new paradigm."
Start small. Agility is the key. A small production with an audience feedback loop allows you to develop metrics on what audiences want and implement a crowdfunding program that depends on a broad base of support. However, depending on the crowd means paying attention to the crowd.
Experiences Over Productions
Opera can transport the listener to faraway lands and encompass all the senses. Knowing the power of opera, it makes perfect sense to embrace the idea of immersive productions that bring the audience into the action.
For instance, audiences that attended a staging of Performa 13's Dutchman in the East Village's Russian and Turkish baths got a taste of this immersion approach. Audience members get very close to the actors (and very warm), since they sit in the sauna's stadium seating.
In a truly inspired move, composer Judd Greenstein and director Joshua Frankel are working on an opera about the epic 1960s battle over a proposed Lower Manhattan Expressway. Opera need not always immerse us in the flight of the Valkyries; it can also immerse us in the fight of the city planners.
People can experience the opera before they attend the opera. After all, we know that almost twice as many people view or listen to an opera via broadcast or recorded media as see operas in person.
Let's make the most of it, particularly since mobile devices narrow racial/ethnic gaps in arts engagement. Once we've given people a taste of the operatic experience, it's not a stretch to assume we can lure them to an innovative, bootstrapping opera house for the full experience.
Opera doesn't belong to the elites, and it's a possible in our lifetime for opera to reclaim its spot at center stage. We don't need to entice audiences with revamps of classic operas. However, we do need to tap into the spirit of elevated humanity that the classics wielded in a way modern audiences can appreciate.