More than 20 years ago, a woman named Joni Jacques did the same thing many others did back in the mid-1990s: She attended a charity sale that offered up Oprah Winfrey's clothing, shoes and accessories. Since Joni was struggling financially at the time, she searched for one of the least expensive items she could find. That item was a pair of Oprah's shoes -- but they ended up being so much more than celebrity footwear.
A while after Joni purchased the shoes (a size 10, even though Joni wore a size 7), she wrote to Oprah and told the talk show host what the shoes had meant to her since they came into her possession. Joni was able to relay that message personally when she attended an "Oprah Show" taping as an audience member in 1997.
"I really loved them and I kept them in my bedroom," she told Oprah back then. "When I got really, really depressed and I couldn't find anybody to talk to, I took the shoes out and I..."
Her voice trails and Joni becomes overwhelmed with emotion. Oprah finishes the thought for her. "...Stood in my shoes," Oprah says. "To make herself feel better, she would stand in my shoes, and now she says she doesn't have to stand in the shoes as much because she's standing on her own."
Many in the audience had tears in their eyes that day, as did Oprah. "Isn't that the best story you ever heard?" she asked.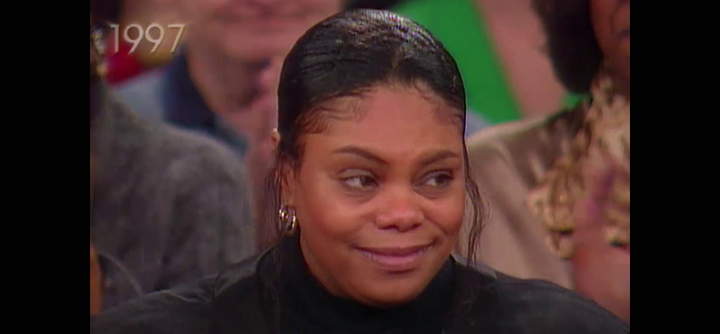 It's now been nearly two decades since Joni told the world about standing in Oprah's shoes, and "Oprah: Where Are They Now?" recently caught up with her to see how her life has changed in that time. As it turns out, Joni was such a memorable audience member that she is still recognized today as "the shoe girl" from "The Oprah Show."
"Sometimes they'll stare and they'll stare. And then they'll finally say, 'You're the shoe girl,'" Joni says, smiling. "It happens a lot. I am the shoe girl. Forever."
Joni's journey to becoming "the shoe girl" began one night after she had purchased the shoes. She was feeling especially overwhelmed by a difficult relationship, her financial situation and an ill grandmother, and as Joni lay in bed, she began to pray.
"There was just a voice. People might believe it and might not, and [the voice] just said, 'Stand in the shoes,'" Joni recalls. "I'll remember that to the day I die: 'Stand in the shoes.'"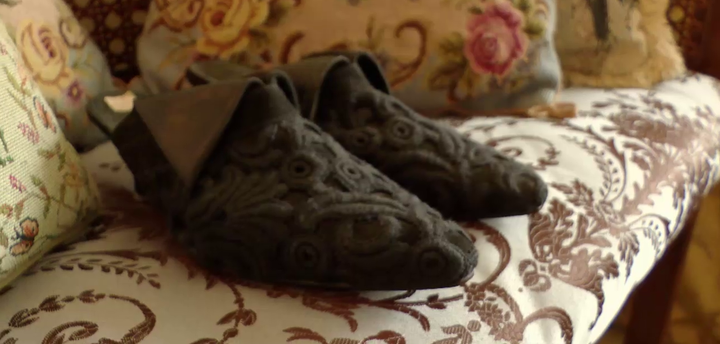 Joni got out of bed and stood in Oprah's shoes. "The weight of the world just dropped off," she says. "Life totally changed that day... It just gave me the confidence. Do what you can do."
One of the things Joni wanted to do was go back to school -- so she did.
"I graduated from Indiana University in 2009," Joni says. "When I left there, I continued to work with special needs children, because I just love them so much. Then, I also wrote a book."
Today, Oprah's shoes are still displayed in Joni's bedroom, where she can see them as soon as she gets up in the morning.
"That's my little pop of inspiration," Joni says, gesturing toward Oprah's shoes. "Just the idea that this woman stood in them, it makes me stand taller and taller every single day."
"Oprah: Where Are They Now?" airs on Saturdays at 10 p.m. ET on OWN.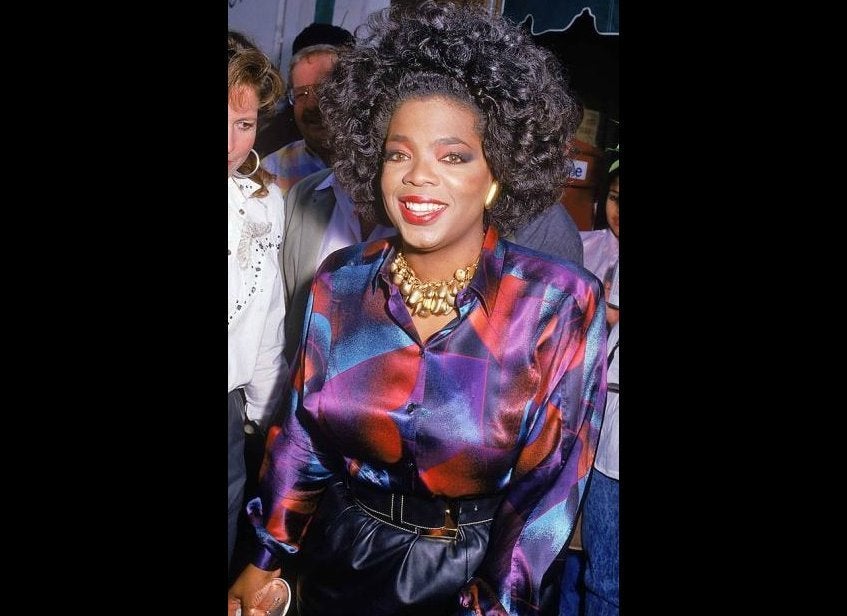 Oprah's Style Evolution
Related
Popular in the Community