What happens when a reputation management firm experiences its own reputation crisis?
Over a year ago, my company, Status Labs - a crisis and online reputation management firm based in Austin, Texas - suffered its own reputation crisis. Long story short, my company got dragged into negative press due to controversial actions made by a (former) executive outside of his role at Status Labs. What started out as local news quickly snowballed into a national media story and I saw our own reputation threatened.
My firm has successfully helped over 1,000 businesses and individuals improve their reputations since 2012, and suddenly we found ourselves in the same boat.
While some critics view the online reputation management industry negatively, we know it's a pivotal piece to any business plan. We provide second chances to people and businesses who deserve them. And the market for these services is only going to grow as the role of PR shifts to the digital world.
But ultimately, a change in behavior is the only way to ensure a lasting change in reputation -- which is exactly what Status Labs did.
We began our own slow-but-steady rebuild by making a change in leadership. Our employees unanimously called for the resignation of the executive in question. Our public relations team then took this news to the media along with an open letter from our Status Labs employees and a team photo.
This step put real human faces to a company name that had become so hated, and helped the public understand their anger was misdirected.
The first thing we realized was that we could have been more engaged with our local community. The fact that we had never put ourselves out there made it really easy for the public to vilify us, so we spent the year working with a handful of Austin charities and nonprofits including Dress for Success, Caritas, Urban Roots, the Capital Food Bank of Texas, and the The Blood & Tissue Center of Central Texas. Our employees have really enjoyed the volunteering and it immediately helped boost some of the team morale that had been lost.
Going through your own crisis truly makes you realize the negative impact it can have on workplace attitude. Reporters stopping by the office, vicious comments on social media, and a barrage of negative news articles definitely took a toll on our team, and we ended up losing several valued employees as a result. I didn't blame them -- no one wants to feel a twinge of anxiety or embarrassment when someone asks where you work.
We felt if maybe we had taken better care of our employees, the fallout might not have been so bad. Our amazing team makes our continued success possible, and we wouldn't be where we are today without them.
But it wasn't enough just to tell them that, and we began implementing ways to actually show them: First, we implemented a stock option plan so employees could earn equity into the business. We also began catering lunch every Friday. We encouraged our employees to bring their well-behaved pets to the office so they could enjoy their lunch hours instead of spending them rushing home to let the dog out. We scheduled outings, like kayaking on the lake. We've also been far more proactive about recognizing individual and group achievements.
We started an internal company newsletter and began a monthly company update meeting to ensure the entire team feels in the loop on company news and feels comfortable bringing any accolades or issues to the table.
Last but not least, we are now extra cautious about who we add to our team. Our employees are our company ambassadors -- whether or not they are on the clock. We strive to hire only individuals with the highest ethics that also fit well within the broader company culture we're building at Status Labs.
Separately these changes might seem small, but together they have made a huge impact on our culture and reputation. Just over a year later, I feel better than ever before about the company culture, our growth, and the future of Status Labs. Plus, our own reputation looks great in search results thanks to the awesome things we've accomplished over the past year and the accompanying media coverage that's come with it.
The experience not only changed Status Labs for the better, it also allowed us to better relate to our clients -- no one understands a crisis quite like someone who has experienced their own.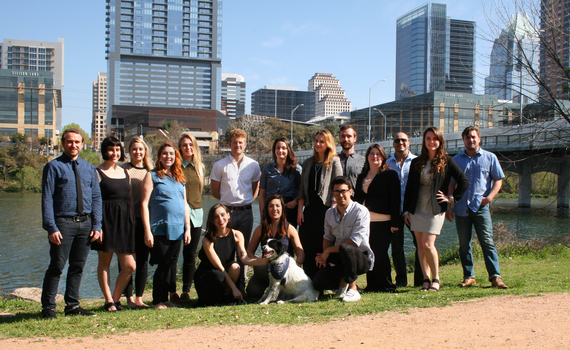 Related
Popular in the Community