Can travel shed our differences in skin colors, professions, political views, religious views, and/or cultural beliefs and bring us all together, united, harmonized, and focused on a good cause?
For members of Project Alpha, this question became a reality they now live every day. But instead of putting aside their differences, they embraced them with the belief that these differences are the things that make life beautiful and interesting. And to this worldwide group of travelers, it is the keystone of what makes traveling so special.
So what is Project Alpha?
Project Alpha is an initiative to bring travelers around the globe together to write a story about a trip that changed their lives. These stories will be compiled into a book aptly titled The Trip That Changed My Life. It will be crowdfunded on Indiegogo (the campaign ends June 17, 2016). All funds raised will benefit two charities, Unbound and Save the Children. Over 50 writers and stories are expected to be included in this exclusive book campaign.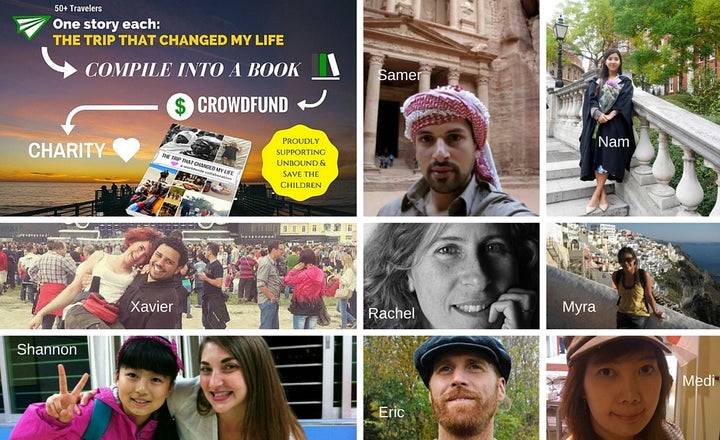 The project is the brainchild of avid traveler and blogger, Hung Thai, whose short interaction with a girl in Peru changed his perspective on life. "I gave her a granola bar and she ripped into it with just joy and fervor," Hung explained, "it moved me to tears. That singular moment, for some reason, reminded me of my childhood in Vietnam. I remembered when we had nothing to eat but rice and fish sauce."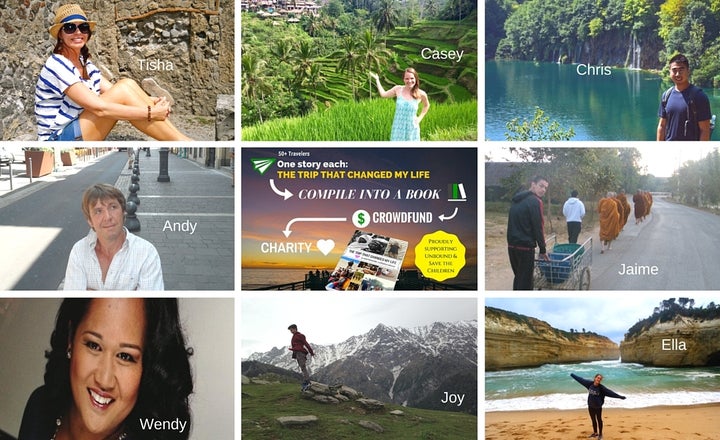 The seed was planted, and three years later, Hung started Project Alpha with the hope of bringing a small team of travelers together to write for a worthwhile cause. Travelers across the globe responded to the call, and that small team grew into a community, united for a single purpose: to raise money for charity through their incredibly inspiring and personal stories.
Denise, writer and filmmaker from Düsseldorf, Germany is writing about her first camping trip in the South of France that opened her eyes to "what was out there – the simple beauties, the kindness and uniqueness of people." Kerem, an engineering student at Northwestern University and long term trekker, is sharing his unforgettable experience with an old man on a remote Japanese island. He mused that he is "hopelessly doomed to spend the rest of my life traveling, growing and sharing with those that become family along the way."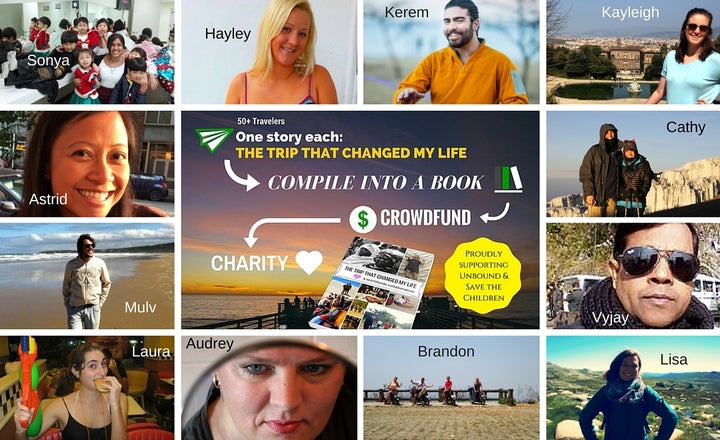 The geographically and culturally diverse team includes writers from countries such as Guatemala, Spain, Norway, Canada, China, the Philippines, Austria, and Australia – just to name a few. Their stories are just as diverse as their backgrounds. Svetoslav Dimitrov, one of the writers and editors on the team from Sofia, Bulgaria, noted, "I'm amazed by all the stories. One day I'm editing a story about political unrest in Togo, and the next I'm reading about a trip that cemented a couple's future together." No two stories are the same, and every turn of the page will invite the reader into an entirely new corner of the world.
But as varied as they are, above all else Project Alpha team members share two things in common: a love for travel and a love for giving back.
"The charities we're supporting are dedicated to helping people in need around the world," Maggie, a writer hailing from South Dakota, says, "and that's why I'm so thrilled to contribute to this project." And for Kayleigh, a linguistics student in Madrid, Spain, traveling has been a journey to expand her perspectives. She's hoping that the "combined stories will inspire others to see the world but also help a lot of people with the proceeds at the same time."
To learn more about the project and connect with contributors, visit The Trip That Changed My Life's Facebook page.
Popular in the Community