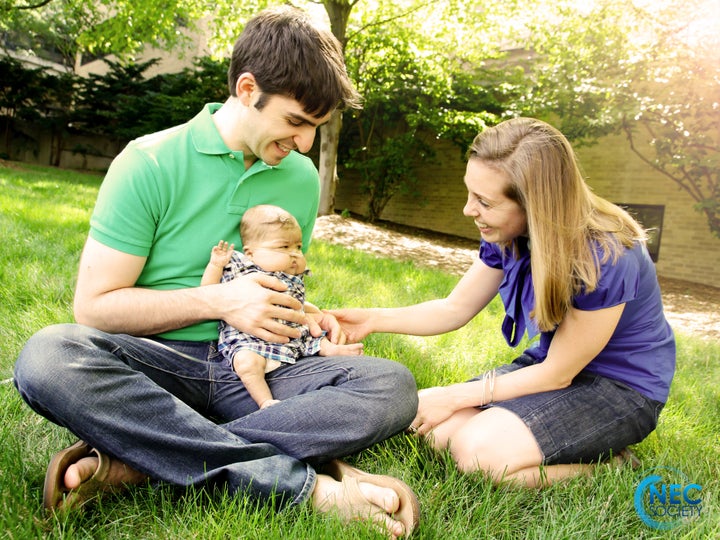 The first words that came to mind when my son's surgeon referred our family to pediatric palliative care were "hospice" and "death." I interpreted her referral as, "we should begin to let Micah die." My heart pounded, my eyes swelled with tears, and my body trembled. Micah was not dying, and because I equated palliative care with death, I was devastated.
Micah's case was medically complex. Our family struggled to synthesize the various options and recommendations. He was being followed by six different specialties without a single primary physician. As his mother, I felt overwhelmed, helpless and ashamed.
Once I gained a broader understanding of palliative care, I realized that they would help to advance our family's needs by taking a holistic approach to Micah's care. Slowly, I began to embrace their presence.
Micah received palliative care for six intense months, and now I understand that palliative care is not about dying; it's about living as fully as possible. Micah's palliative care team nurtured peace, joy, closeness and fullness.
"Now I understand that palliative care is not about dying; it's about living as fully as possible."
Now, I could not imagine Micah's journey without palliative care. From our first moments together, they listened. They smiled. They interacted with Micah and his twin brother, Zachary. They advocated for our family, and empowered us to advocate for ourselves.
With the support of palliative care, we created a homelike environment in the intensive care unit (ICU) that welcomed Micah's family, including his twin brother, Zachary. Even our family dog visited Micah. We filled Micah's ICU room with art and music. Together, we built a team of primary nurses who understood Micah's complex needs and medical history. We established trust and rapport with a core primary team, which improved the quality of Micah's care.
Micah had been confined to his ICU room for several months, which wore down on all of us. We were desperate to get Micah outside to enjoy the sunshine. With palliative care's support, we carried Micah outside to the courtyard every day, which rejuvenated our entire family.
After a 10-month hospitalization, the palliative care team supported us in bringing Micah home. Micah's homecoming was a miracle. We were overjoyed to finally be home together.
Unfortunately, Micah was readmitted to the ICU just four weeks later. Upon readmission, our palliative care team was right back with us. Our established rapport built a foundation for open communication that was essential in the days following Micah's readmission, where his health kept deteriorating. I was terrified, but found comfort in our palliative care team. They listened to our hopes and fears. They fostered our family's resiliency by focusing on our strengths.
Palliative care conveyed that even though Micah smiled, he would likely die. Each time palliative care came to visit they spoke about the possibility of Micah's death and what I might find helpful before and after he died. Despite my trust in our palliative care team, when I looked at my son and kissed his sweet face, I knew Micah was not dying. I knew that Micah was going to come back home to celebrate his birthday. I knew that if only I could get Micah home, he would heal and thrive.
I had become so accustomed to Micah's daily struggles that I could look right past them and see straight into his bright, vibrant soul. Micah's failing organs could not compete with his gorgeous smile, dark blue eyes, and thick wavy hair.
Soon enough, reality sank in. Micah's body and the best medical care in the world could no longer sustain the daily battle needed to live. Slowly, I began to realize that my child was going to die and there was nothing that I could do to stop it.
The devastating opportunity came to let Micah go peacefully in our arms. With support and guidance from Micah's care team, we took advantage of this tragic, heartbreaking opportunity to give Micah peace.
Micah spent his last hours surrounded by our love, voices and warmth. We sang his favorite songs, took photos together, and made hand and foot prints in his favorite story books.
I didn't think I could do it. I didn't think I could listen to Micah's last breaths, feel his last heartbeats, and hold him as he left this Earth. But somehow, with the support of palliative care, I did, and I am forever grateful to have been able to do that for my son.
Our family placed Micah's needs ahead of our own because we received family centered care. We were partners in Micah's care, where our thoughts and priorities mattered. Palliative care recognized that we knew Micah best, and with their support and guidance, would make the best decisions for our son.
Every family of a child with a chronic condition deserves the support of palliative care. Palliative care can help families optimize the present life they have together, while nurturing a foundation of resiliency and peace.
I hate that Micah is gone. I will hate it every day for the rest of my life. Yet, I am at peace because Micah is at peace. And that peace stems from the palliative care our family received that helped our son live.