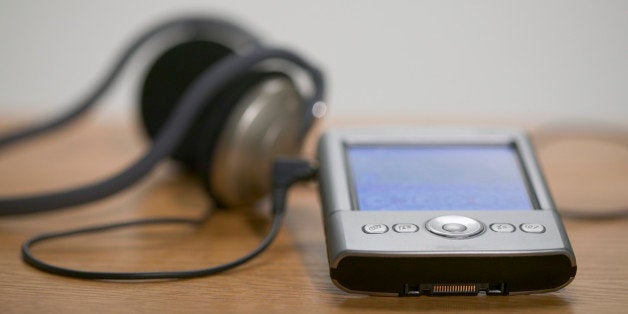 12 months ago, I didn't even know what a podcast was!
That's not strictly true. I mean, I knew it was an audio recording that you could download. And I'd heard the BBC talking about them, so I just assumed it was dull-as-dishwater radio programs for people with nothing better to do with their lives (sorry BBC).
And then, one day, when I was scurrying around looking for online business advice, I came across an article. Actually, to whoever wrote that article; it's really you who changed my life, but Pat's getting the credit.

Now, before I go into the detail, I'd briefly like to set the scene. When I discovered Pat I was flat broke. My coaching business was close to collapse. I was a coach, without a coach, because I had no money to pay for one, and with hardly any clients. And I seriously needed help to build my business, because I knew, for a fact, that I wasn't ever going back to a day job.
So, while I would never recommend substituting great coaching and mentoring, for podcasts and online information, there is a wealth of valuable information available out there, and podcasts are, in my opinion, the number one way to get at it for free.
So anyway, back to that article; it was about the top online marketing podcasts I should be listening to, and there were a number of suggestions but, for some reason that I can't really put my finger on, I went with Smart Passive Income.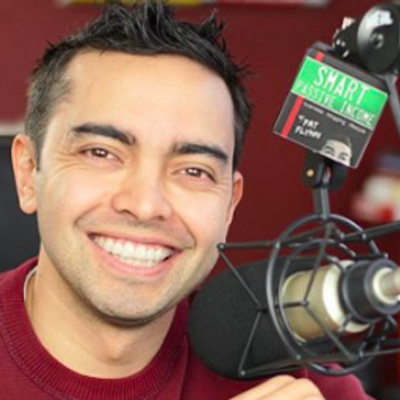 It had been going some time, so there was plenty to choose from, and I started with number 29, where I was introduced to the formidable Lewis Howes. I was impressed by the lively banter, and the great advice from Lewis -- I was starting to run webinars myself at that point, on the advice of the marketing coach that I had parted company with, and I really didn't have a clue how to make the most of them.
So, being the kind of woman who always looks to take action on what I learn, I downloaded Lewis's "Ultimate Webinar Marketing Guide" and began restructuring my webinars on his advice, which began yielding modest sales at my very next outing!
I was hooked from this small triumph, and began consuming Pat's podcasts every time I was in the car, on the treadmill, or at the ironing board (that didn't happen often; I hate to iron). I chain-listened -- addicted to the inspiring stories of entrepreneurial success -- and often on 1.5 speed so I could eat them up even quicker. And I'd like to share with you a few of the highlights and absolute gems that have been introduced to my business, and life, as a result of discovering SPI.

Let's start with Ebooks the Smart Way which, along with a little help from Chandler Bolt's practical guide, "Book Launch" (searched the old-fashioned way on Amazon), convinced me to write and self-publish my 5 Star Rated book, "Remarkable Me: The Woman's Guide to Becoming Fearless and Getting Whatever You Want!" in under a month!

In episode 74, Pat introduced his best buddy, Chris Ducker, and although I really wasn't looking for a VA, I liked this cheeky chap's style (and the fact that he heralded from home shores), and so I began listening to The New Business Podcast (now Youpreneur.FM).
This past September, I was even lucky enough to meet Chris (check out the short video below to witness that meeting), while launching a joint venture project with a brilliant business associate of mine, at a UK show. He delivered a hugely engaging and insightful key note speech on personal branding, and gave us his time, and advice, in exchange for a free copy of my book and a free mug! Ok, I may have forced them on him...
Next came the whirlwind that is John Lee Dumas, introduced in episode 97 -- who talked mind-blowing webinars and marketing funnels -- and whose electric personality got me hooked on the EOFire Podcast, where I am continually exposed to phenomenal entrepreneurs on a daily basis.
Then there was the amazing Amy Porterfield, talking 3 Part Video Sales and her own podcast, in episode 137. I loved her instantly and can honestly say the advice she gives away, in every single episode of "Online Marketing Made Easy," is immense. I got more from her in the first few episodes I listened to, than I got for thousands of pounds of working with the marketing coach I hired (my bad). Plus, I have her to thank for introducing me to the formidable Marie Forleo, who has quickly become my absolute idol in terms of the kind of business I am working to create; yes I have a little way to go...
Then, the man who came back from the dead, Hal Elrod in episode 140, shared how an early morning routine changed his fortunes. I could totally relate, because I too had found the focus, courage and determination to start my business, by paying myself first every morning. But, after so many knock-backs, I had let it slip, and so my mind-set slipped, making success more elusive than ever. Reading Hal's Miracle Morning convinced me to get back into the routine that I loved and I quickly began seeing the results of that practice.
Then there's the episode that ultimately led to me landing here on Huff. When Kimanzi Constable featured in episode 145, I was inspired by the former bread delivery guy, who'd grown a successful business, speaking and writing, bolstered by traffic from guest blogging at major sites like Huff. He shared, step-by-step, how to do it, and I knew immediately that I had to, too.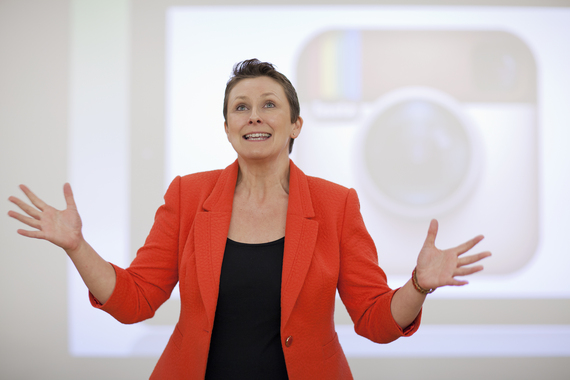 I had always hoped that motivational speaking would be a major part of my business, but I was fearful about how I'd get started and actually about whether anybody would even want to listen to me. But, within just a few weeks of listening to Kimanzi, I was up on stage (no, I wasn't getting paid yet), pushing past my nerves, and getting amazing feedback, which was all the motivation I needed to keep on going (I've spoken 18 times this year now). While getting speaking opportunities was fairly simple (especially free ones), getting onto Huff was a lot more challenging and, after many failed attempts to get published here via the standard routes, I finally drummed up the courage to take my blog to the chief and get my "Yes!"
And that's just a few of the highlights, because I could sit here all day and write about the hundreds of superb entrepreneurs, and their incredible insights, that have been introduced to me in the last year and have impacted how I do business, but these are just a few of my most influential favourites, whom I consider to be my ultimate mentors from afar. And I have Pat to thank for that. So, do yourself a favour, and start hanging out with the absolute cream of the crop.
P.S. Tell Pat I sent you.
Jo Davidson is a Coach, Author, Columnist and Motivational Speaker, who has forged a successful career supporting women to create mind-blowing success, by casting off fear, abandoning limitations, and taking massive action to achieve their goals. Connect with Jo today at The Fearless Women's Circle.
REAL LIFE. REAL NEWS. REAL VOICES.
Help us tell more of the stories that matter from voices that too often remain unheard.