Every year, many kids who celebrate Easter look forward to hunting for eggs filled with money, candy or other treats. For kids with disabilities, this fun and festive activity is not always possible, but people across the country are working to change that. Here, three people share how they're making Easter egg hunts more inclusive.
Meet the mom who's creating an Easter egg hunt for her son with autism and other kids like him:
On April 15, Sara Flynn-Reed and her friend Amy Anderson-Gibbons will hold an Easter egg hunt for kids with disabilities in Fort Smith, Arkansas. The two moms met at an event about autism, bonded over their children's autism diagnoses and quickly became friends.
For their egg hunt, Flynn-Reed and Anderson-Gibbons are dedicated to making the event not just fun, but inclusive. One of the most interesting parts of their hunt includes magnetic eggs that kids with physical disabilities can reach easily with help from craft sticks with a magnet on the end.
Flynn-Reed's son, Parker, was 6 years old when he was diagnosed with autism. She told The Huffington Post that her community has few activities accessible for children with disabilities where "the kids can be kids," which motivated her to organize a different sort of Easter egg hunt for her son and other kids like him.
Flynn-Reed told HuffPost that after she posted a video of the magnetic eggs in action she received a lot of positive feedback from grateful parents in her community.
"I have had several parents of physically disabled children tell me that this will be the first time that their child will be able to hunt eggs," she said.
During the event, kids with physical disabilities and kids who are blind will have their own hunt, which will be followed by a hunt for kids with severe sensory issues. The "open hunt," as Flynn-Reed described it, then begins for everyone else. There will be a "calming room" for participants who might be overwhelmed with the celebration, and kids who can't eat candy because of allergies will be able to trade their treats in for a stuffed animal.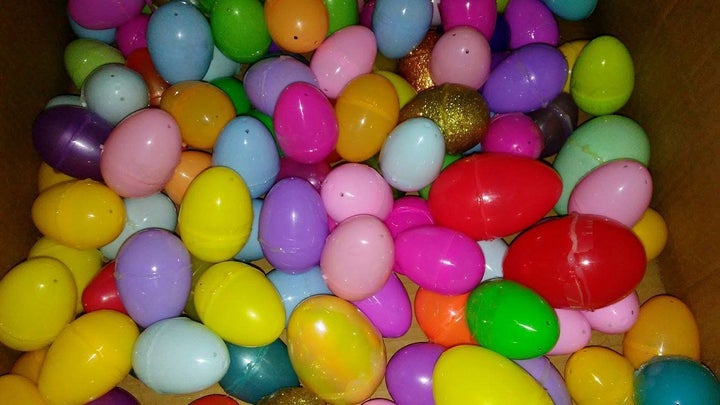 Flynn-Reed told HuffPost that she and Anderson-Gibbons plan "to make Easter as fun as possible" for their community, including its residents with disabilities.
Meet the dad who helps bring beeping Easter eggs to kids who are blind:
For 11 years, Alabama father David Hyche has been making egg hunts accessible for many kids across the country who are blind. He's made headlines over the years for the beeping Easter eggs he created for his daughter, Rachel, who is blind.
Hyche, an ATF agent, told HuffPost he uses an electronic switch, a battery and a beeper to help the eggs make a "pulsing beeping sound." He learned how to make them after getting in touch with the Blind Children's Center in Los Angeles, which also makes the beeping eggs, and slightly changed the design to make the creation process less expensive.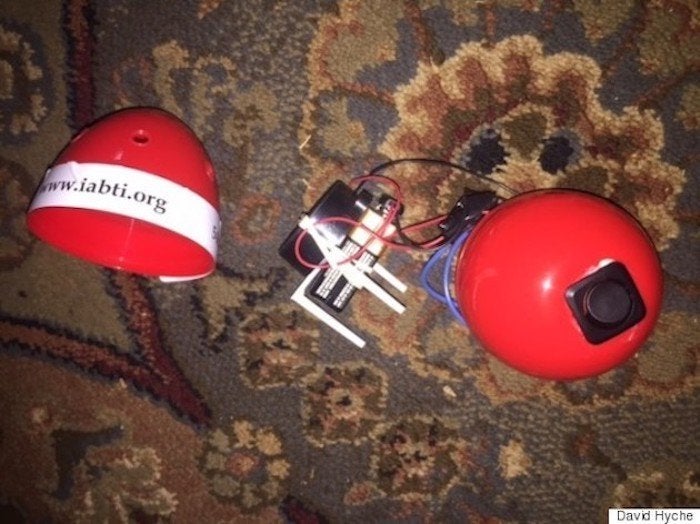 He first created the eggs when Rachel, who is now 12, was a little more than a year old so she could participate in a church Easter egg hunt and continued making them on his own in his garage for a few years.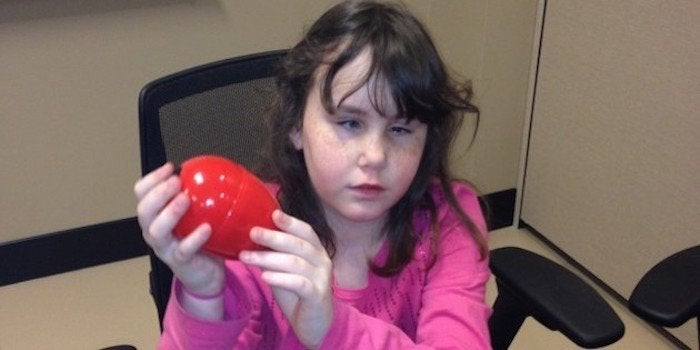 "Anything that's special needs they jack the price up on," Hyche said. "I'm glad we're able to make them and not charge anyone because they're overpriced if people try to buy them."
Meet the teacher who wants to provide more resources for adults with autism and raise awareness:
Residents of Milford, Ohio, will also have access to a sensory friendly Easter egg hunt. On April 15, All in for Autism, an organization focused on finding opportunities for adults with autism, will host a hunt at a township park in Milford. Matt Sampsel, co-founder and director of the organization, told HuffPost the event will include "quiet tents" and will not include music. The hunt will also be broken down into three ability levels, not age levels.
"We're trying to break it up based on capabilities, based on what the participants are actually able to find," Sampsel told HuffPost.
For 10 years, Sampsel has taught at a school for individuals with autism. Most of his experience there has been with people who are 16 to 18 years old. His students sparked the idea for All in for Autism, which he is hoping will be officially Medicaid approved and will have a physical location next year. His time spent teaching has made him realize the lack of resources for adults with autism.
"That's really opened my eyes up to what the adult services look like," he told HuffPost. "I didn't see anything filling my students' needs as they aged out of the program."
As of Thursday afternoon, 39 participants have registered for the event, which is open to all ages. The oldest participant so far is 18 years old.
Sampsel has also made sure the Easter bunny at the hunt has the background needed to entertain and interact with guests. The man who will wear the costume is a substitute aid at the school where Sampsel teaches and is also a firefighter.
Sampsel hopes the details he's kept in mind for the Easter egg hunt will raise awareness for autism and inform others about what it means to have the disorder. He also wants all the participants to enjoy themselves in a sensory friendly environment.
"That is our primary focus," he said.
Related