This week is National Suicide Prevention Week. A week dedicated to raising awareness around a largely silent struggle. Suicide is the 10th leading cause of death in the United States and there is no single reason for those suffering. Suicidal thoughts most often occur when stressors exceed current coping abilities of someone suffering from a mental health condition. Those suffering from suicidal thoughts often feel alone and isolated. That's why we're dedicating the week to talking about overcoming mental health disorders associated with suicide here at Outspeak.
While no single person or organization can prevent suicide, it often takes one small action to make a difference in a person's life. Reaching out and ensuring those suffering know you're a support system and that they're not alone is the first step to opening a dialogue. While many suffering from suicidal thoughts will believe the world is up against them, sometimes the best solution is a four-legged friend.
It may seem silly but pet therapy is a very real phenomenon (and it's surprisingly easy to qualify). While your pet doesn't need to be expertly trained in being an aide (it does help) just about any pet can offer those suffering from suicidal thoughts some clarity. Pet therapy can help reduce stress, anxiety, and depression. It can also increase self-esteem and improve social skills.
Just look at Johnnie June's experience with her pet Corgi, Bear Cub. In the above video June explains that her recently passed dog gave her love when the weight of the world felt crushing. Through simple interactions with her animal she regained hope, improved her self esteem and took important steps on the road to recovery. Animals who are properly cared for will return the favor with relentless love and support.
Sometimes a good reminder that you're appreciated from a dog or a cat is all we need to remember we're an incredible individual worthy of love.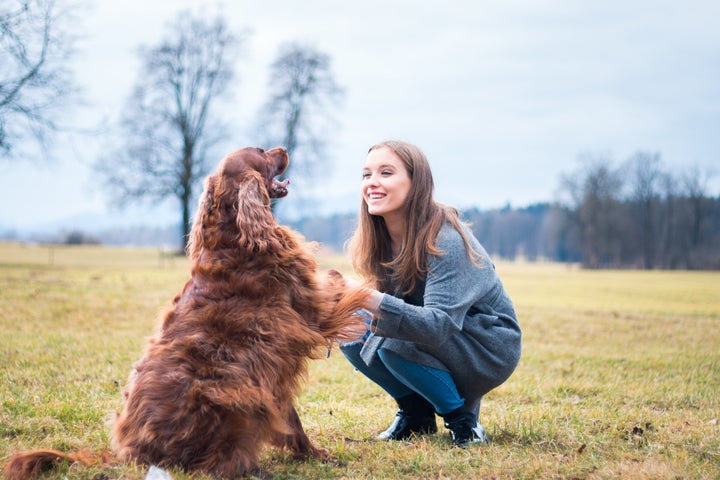 Support HuffPost
A No-B.S. Guide To Life
Related
Popular in the Community