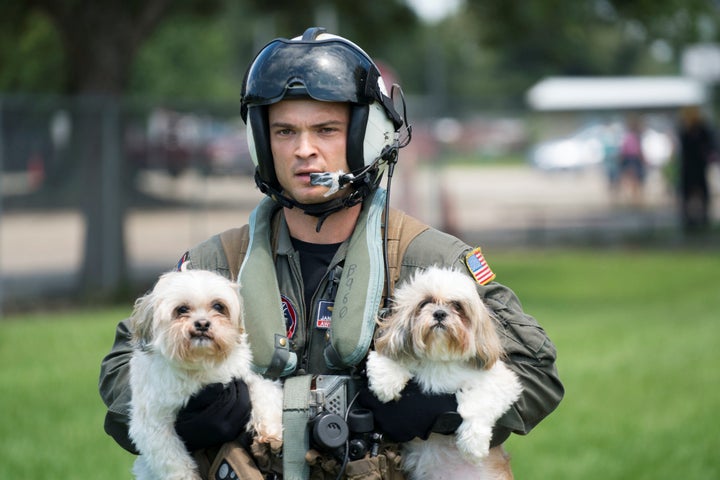 Hurricane Katrina was one of the most devastating natural disasters to strike the United States. But it was also a transformative moment in our relationship with cats and dogs. For the first time, society as a whole recognized how important these animals were to us ― and that we would do anything to save them. Now those lessons are being applied in the aftermath of Hurricane Harvey.
I've written extensively about pet rescue efforts during Katrina. Approximately 250,000 animals were left behind ― in some cases, because people thought they would be able to quickly return to their homes, in others because rescuers and human shelters wouldn't take cats and dogs, so families were forced to abandon them. But not everyone left their animals ― almost half of the people who stayed behind during the storm and its aftermath stayed because of their pets. And many of them died.
In 2006, the federal government passed the Pets Evacuation and Transportation Standards (PETS) Act, which impels rescue agencies to save pets as well as people. Since then, more than 30 states have adopted their own versions of the act, which have been implemented in everything from tornadoes to wildfires. This includes Texas, which requires state officials to help draft plans "for the humane evacuation, transport and temporary sheltering of service animals and household pets in a disaster."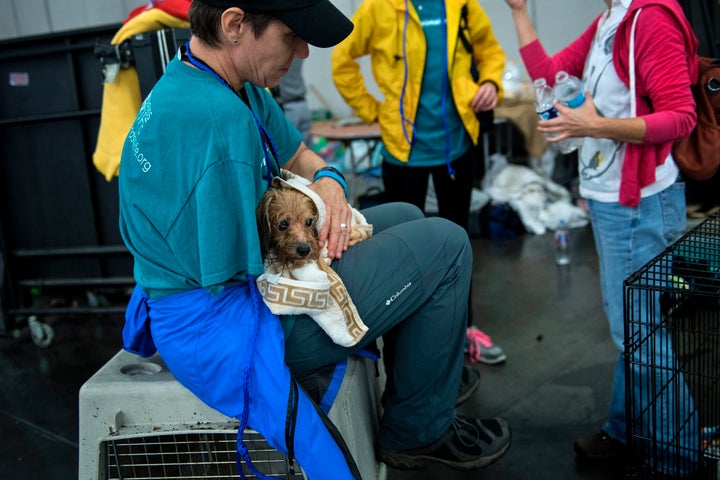 And now Harvey has seen that plan put into action. In one case, as the "Washington Post" reports, flood evacuees with pets were allowed into the George R. Brown Convention Center (after initially being denied entry), after an official stated that both humans and animals were welcome at the city's evacuation centers. "We all saw what followed Hurricane Katrina, where people weren't allowed to keep their pets with them,'" Harris County Judge Ed Emmett told reporters. "We obviously don't want that to happen." In another case, firefighters rescuing people by boat later returned to get their dogs. And if pets must be separated from their owners, human shelters like one in San Antonio are making sure pets and their owners are given matching ID numbers so that they can be reunited later ― a huge problem in the weeks and months following Katrina.
Animal rescuers are also more organized. During Katrina, the animal rescue effort was chaotic, with a variety of groups ― and hundreds of well-meaning individuals ― flooding New Orleans and surrounding areas in an effort to rescue the thousands of animals left behind. But a lack of shelter space and limited coordination hampered rescue efforts and resulted in numerous animals being lost in the system. In Texas, animal groups planned ahead, transferring animals out of shelters in the storm zone so that the facilities would be ready for storm survivors. The American Society for the Prevention of Cruelty to Animals and the Humane Society of the United States have also beefed up their disaster response divisions after Katrina, the "Post" reports.
The latter now has memorandums of understanding with many local organizations and localities — including the Houston suburbs of League City and Dickinson — that allow for more nimble and organized responses.
When I reported on the Katrina pet rescue efforts for my book, "Citizen Canine," one of the most remarkable people I met was Charlotte Bass Lilly, who rescued hundreds of pets during the storm and became a champion for the city's animals in its aftermath. Bass Lilly passed away in 2015, but I have always remembered something she told me when I was in New Orleans. "I don't think the world realized what pets mean to people before Katrina," she said. "Now they know there's a human–animal bond that can't be broken."
Harvey shows that this lesson is still being taken to heart.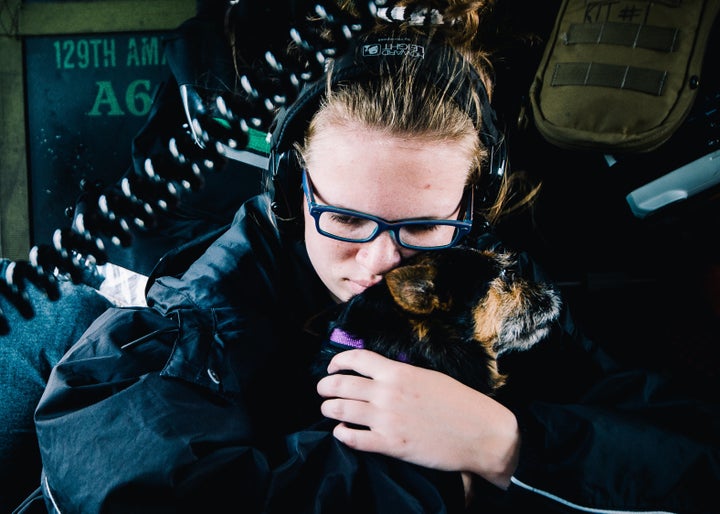 Related
Popular in the Community