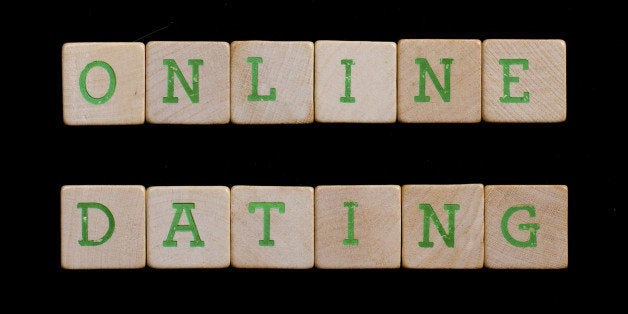 Generation Y is synonymous with hookup culture. And it's easy to see why: Fewer Millennials are in committed relationships than any generation in American history (Gallup, Pew).
But, according to The Journal of Sex Research, only 31.9 percent of college students from 1988-1996 reported having more than one sexual partner in the past year--compared to a nearly-identical 31.6 percent of today's students between 2002-2010. Another study found that millennials have fewer sexual partners than any generation since our grandparents, who averaged just two partners each at the same age.
Translation? Contrary to popular belief, the majority of Millennials are not having rampant, or even frequent, casual sex.
So for those of us who aren't married and aren't having prolific sex, what are we doing?
By producing a surplus of options, online dating has ironically yielded romantic standstills.
Earlier this year, Pew Research Center found that one in five adults between 25-34 years old has used online dating. According to Forbes, there are more than 2,500 online dating services in the U.S. alone, with 1,000 new options every year. Many of these services, such as Tinder, Hinge and Bumble, are targeted at Millennials. Ninety percent of Tinder's users, for example, are Millennials.
It's no wonder we're pegged as the hookup generation; these tools should make that easy.
But despite common usage among Millennials (Tinder boasts 26 million matches a day), online dating frequently never progresses offline -- let alone to the bedroom. Pew surveys reveal that a third of online daters have never actually gone out with someone they met online.
There are lots of reasons online dating isn't fruitful: Many online daters lie on their profiles, with 54 percent of online daters reporting meeting someone who "seriously misrepresented themselves" in their profile. Online daters also tend to chase the top percentage of lookers, even if it's an unrealistic match. According to attractiveness psychologist Robert Burriss, a good looking woman receives roughly four times the messages as an average one and 25 times as many as an unattractive one. In the same vein, online daters are impractically picky, eliminating potential partners based on everything from the shows they watch to their political preferences, says economist and author Paul Oyer. This pickiness is particularly problematic given that singles are bad at predicting their actual relationship preferences. Speed daters questioned about their relationship preferences usually prove themselves wrong just minutes later at the live event.
But more limiting than all these obstacles is our own indecisiveness.
Millennials treasure our ever-expanding selection of consumer goods, media content, career possibilities, sexual partners, gender orientations, living spaces, lifestyles, educational pursuits and diets.
Yet research has repeatedly found that, despite our idealization of choice, we actually dislike too much of it. When overwhelmed with options, we tend to regret our decisions, obsess over foregone alternatives or simply not choose at all.
Thus, while most believe choices serve our happiness, too many of them paralyze us. Online dating is no exception. PJ Vogt, a radio producer tasked with making himself an online dating profile for a Freakonomics podcast, explained, "the hardest part [of online dating] is seeing all the people who seem pretty good."
Priya Parker, expert-in-residence at the Harvard Innovation Lab, calls this outlook FOBO: Fear of Better Options. Millennials, says Parker, suffer from persistent anxiety about "the ones that got away." The more options we see, the more we fear we'll choose the wrong one. Vogt quickly realized the downfall of online dating's thick market: "I'd be so much happier...if I had almost no choice, and I could meet just one person and feel like I'd be happy with them."
This is especially true considering our shallow, self-sabotaging instincts when faced with endless options. In one study, the fewer potential partners people met while speed-dating, the more likely participants were to evaluate them on substantive traits. But when they encountered many partners in one night, participants became overwhelmed and tended to judge more superficially.
Our option-induced worry that we'll choose the wrong one may also contribute to the notable lack of resiliency in relationships that began online. Though 70 percent of online daters believe these services "help people find a better romantic match because they have access to a wide range of potential partners", couples who do meet online are, in truth, more likely to break up than couples who meet offline.
For these reasons and likely many others, 40 percent of Millennials think that dating now is harder than it was for previous generations. Yet, despite our inability to land them, Millennials want lasting relationships. According to Pew's data, 61 percent of Millennials who have never married would like to someday--a number that hasn't changed since the 1970s. Similarly, eight in 10 Millennials say that true romance is "very important".
Unfortunately, the solution to our indecisiveness is unromantic. Paul Oyer suggests the last thing our generation wants to do: settle. "Just as everybody accepts a job that doesn't have that last little perk they wanted, at some point you have to accept a life partner."
Our difficulty dating is self-inflicted, and therefore solvable. Kristen Dombek of the New York Times writes, "When we find what we want, it's because we stop researching our options and treating our date as data to be mined, categorized, passed over or locked down."
The solution is at our fingertips.
A version of this article originally appeared in Psychology Today. Copyright Caroline Beaton.
Support HuffPost
A No-B.S. Guide To Life
Related
Popular in the Community