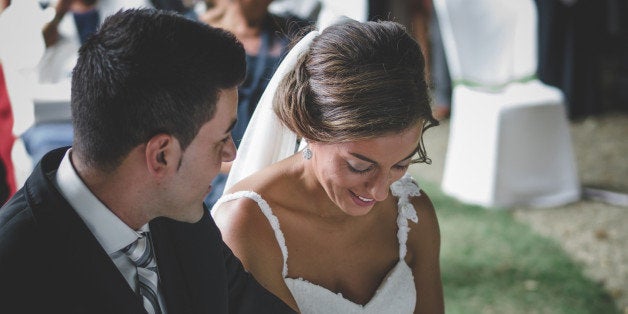 "Don't waste a good fight by not learning from it."
There is no doubt that premarital stress can overwhelm a couple. In fact, stress levels due to planning a wedding can skyrocket and cause plenty of friction between two people in love.
Truth be told, what you argue about when it comes to wedding planning is far less important than how you argue about it. Because of this, fights over wedding cake flavors, table settings, seating arrangements, and honeymoon options can actually be prime opportunities for you to learn how to compromise, solve, and even connect more deeply with your partner.
Here are a few ways you can begin to use your fights as opportunities to grow:
Stop trying to fix. Start trying to understand.
Not every issue that you or your partner bring up actually calls for a fix-it response in the moment. One of the greatest skills you can cultivate is learning to simply understand where your partner is coming from. Look at life through their eyes for a moment. Check out this great video by Brene Brown that hits on the importance of empathy in relationships, and you will see how it is often better to respond with "wow, I don't know what to say but I'm so glad you are sharing this with me right now" instead of feeling like you need to come up with an answer.
Learn how to fight with structure.
Take time-outs. Schedule sit down times to address important issues that may be frustrating you. Work with a professional to master the skills of expressing yourself and actively listening to your partner (and vice versa). The results I have seen from this step alone have given couples a real head start toward healthy, constructive communication in their marriage.
While an important part of marriage is learning to express your own needs, wants, and feelings, a crucial part of marriage is learning to let go of needing to be right and always proving your point. It is about learning to embrace your partner's point of view, understanding where they are coming from, and letting go of the outcome when you express yourself to them. Practicing this will allow you to experience taking your own stance while respecting the experience of the other.
Don't name call or criticize. Don't bring up your partner's past failures, relationships, and don't call them things that will pierce them at their core ("you're acting just like your mom"; "you always treat me this way"; "I don't know why you do that. You are so dumb!"). One of the biggest differences between successful couples who maintain lasting marriages is that they work through their arguments with a level of healthy regard for one another. Respect for your partner in the midst of an argument speaks volumes about your character as a person. Do right for yourself and your marriage with this one.
HALT
Hungry.
Angry.
Lonely.
Tired.
Don't fight about important issues if/when you are any of these things. You will find yourself with a much shorter emotional fuse, unable to respond rationally, and much more reactive. Take time to fill up your emotional tank and get your basic needs (food, sleep, exercise) met before you attempt to handle issues with someone else.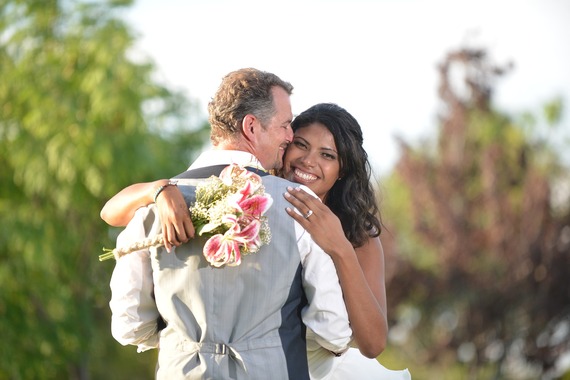 Remember what brought you two together in the first place. Your partner will always have their own thoughts, feelings, and opinions. It's not your place to judge them for those. Learn to embrace your differences and never lose the love you have for your partner. It may feel like it comes naturally now, but as time goes on you must learn to intentionally maintain the love you have for one another. Love begins as a feeling but it continues as a choice.
Take these suggestions to heart and notice the difference in your ability to fight fair with your partner during this pre-wedding time. Remember what it's all about and what brought you both to this point in your lives. Use the opportunities that life presents to you and grow from your arguments and fights. Learn to embrace the conflict as an opportunity for growth!