When Mouse House managers wanted Christmas to come to Arendelle, they knew exactly who to turn to: Kevin Deters & Stevie Wermers-Skelton. Who are basically Walt Disney Animation Studios' in-house specialists when it comes to holiday specials.
After all, Kevin & Stevie are the talented team who rode herd on "Prep & Landing." Which was WDAS' very first foray into creating a Christmas special for television. That 2009 production was so well-received that it not only took home four Emmys (including the coveted Outstanding Animated Program [ for Programming Less than One Hour] award), but it also led to "Prep & Landing" 's 2011 sequel, "Naughty vs. Nice.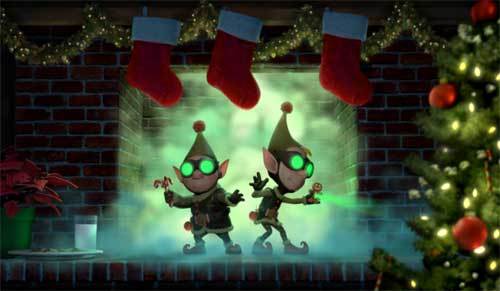 But even with all that holiday special-related experience under their belts, Deters & Wermers-Skelton admit that they had a touch of cold feet when they were first approached in early 2015 about using Disney's mega-hit Frozen as the possible jumping-off point for a brand-new Christmas special for television.
After all, by this time, Chris Buck & Jennifer Lee (i.e., the co-directors of the original Academy Award-film) were already exploring possible storylines for Frozen 2 with producer Pete Del Vecho. Not only that, but Disney Theatrical Production was well into development on their stage version of the original "Frozen" film (FYI: This production completed a successful pre-Broadway engagement at Denver's Center for the Performing Arts back in October. It's now slated to open at NYC's St. James Theatre on March 22, 2018).
Which is why Kevin & Stevie were initially concerned that – what with all of the other Frozen-related projects that The Walt Disney Company already had in development / production – it might be hard for them to come up with a unique narrative for their next holiday special. Deters & Wermers-Skelton didn't want to do anything that they did with these characters to accidentally poach any potential Frozen 2's plot points out ahead of the November 2019 release of that animated feature.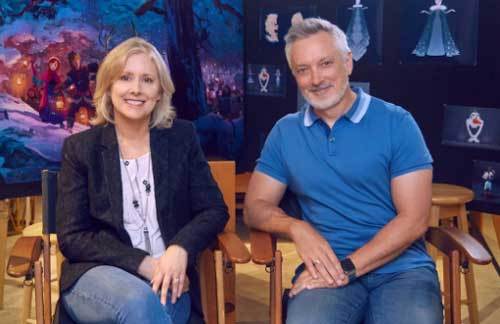 "So we spoke with Chris & Jen & Peter – who couldn't have been nicer," Deters recalled during a recent phone interview. "And they basically told us that they were still so far off from settling on what Frozen 2's storyline might be that we were pretty much free to do whatever we wanted with these characters. The one condition that the Studio set as Stevie & I were just getting started on story was – rather than Anna & Elsa – they'd prefer that this holiday special be built around Olaf." "Which turned out to be a good challenge from a storytelling standpoint because Olaf was designed to be a supporting character, rather than a lead. Not only that, but he's guileless. Olaf loves everybody," Kevin continued. "And since conflict is a key element of virtually every story … Well, how do you build a story around a character who never really gets angry at anyone?"
It took Deters & Wermers-Skelton a few months to work through that particular plotting problem. But once they realized that Olaf was really this child-like character who hadn't ever experienced Christmas before, Kevin & Stevie saw a lot of potential in having him explore the many traditions of the holiday season.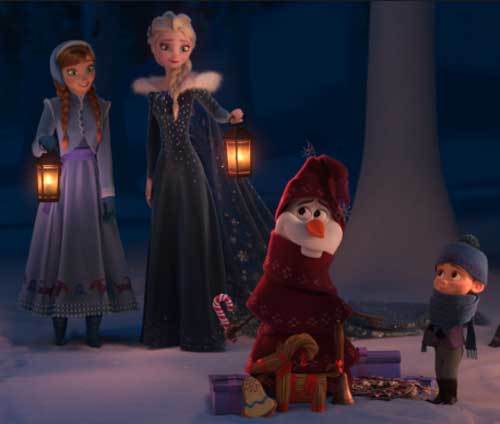 "And since music is such a big part of the holidays … Well, obviously we wanted 'Olaf's Frozen Adventure' to feature some songs. The only problem was that is Bobby & Kristen [Anderson-Lopez, the husband-and-wide team who wrote the original Frozen's songs] were already hard at work on 'Coco.' Not to mention writing the music for Frozen 2 as well as creating additional songs for the Broadway production of 'Frozen,' " stated Stevie. "So the Lopezes weren't really in a position where they could help us with this project. Not at that point, anyway."
"But given how much the world & the characters of Frozen mean to Bobby & Kristen, they still wanted to have some input when it came to this holiday special. Which is why the Lopezes gave us some recommendations on songwriting duos that they either knew or had previously worked with," Kevin continued. "That's how we wound up with Elyssa (Samsel) & Kate (Anderson). Through the recommendation of Bobby & Kristen. And that couldn't have been a better collaboration as far as I'm concerned."
Roy Conli (i.e. the Oscar-winning producer of Disney's Big Hero 6 who also served as producer on "Olaf's Frozen Adventure") had high praise for Samsel & Anderson's songs as well.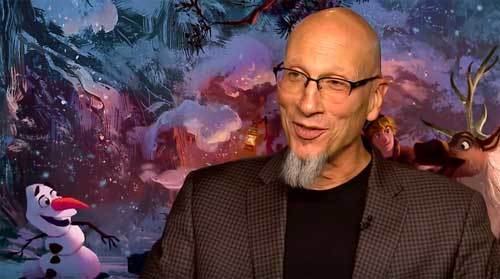 "The four brand-new numbers that Elyssa & Kate wrote for this holiday special really do a beautiful job of helping to move our story along," Conli said. "I think one of the main reasons that the Studio decided to give 'Olaf's Frozen Adventure' a theatrical release was because of how strong their songs wound up being. That – and how this holiday special's strong visuals, coupled with all that great music – ultimately came together to tell this tight, funny, emotional 22 minute-long story."
Having just wrapped up a three week-long run in theaters (where "Olaf's Frozen Adventure" was paired with Pixar's latest feature-length film, Coco), this new Walt Disney Animation Studios production made its network television debut this past Thursday night. Where Deters & Wermers-Skelton's most recent holiday special wound up pulling in a bigger audience than ABC's annual airing of their first Christmas special for television, "Prep & Landing" (i.e., 5.67 million viewers vs 4.15 million viewers).
And speaking of the original "Prep & Landing," Wayne & Lanny make a blink-and-you'll-miss-them appearance in "Olaf's Frozen Adventure." During this holiday special's "That Time of Year" number, as Olaf stands in front of a fireplace watching as four kids in nightgowns hang up their Christmas stockings …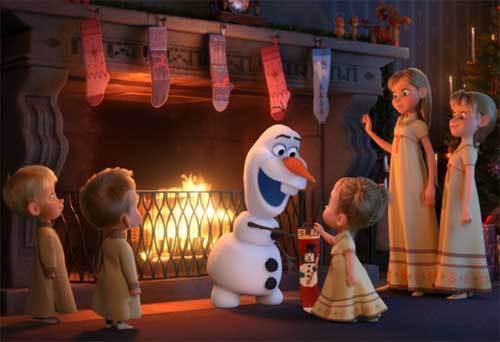 … look to the far-right side of the mantle. Where – next to a Yule Goat (Which is actually a popular Christmas tradition in Scandinavia) – stand carved wooden figure versions of the "Prep & Landing" elves.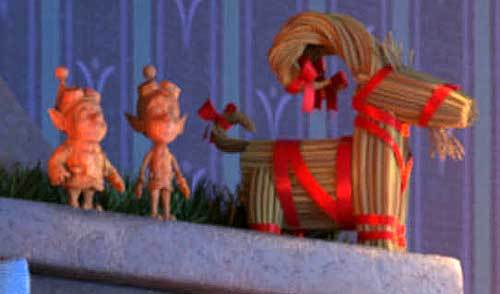 FYI: If you missed "Olaf's Frozen Adventure" when it first aired on ABC this past Thursday, the Alphabet Network will be rerunning this holiday special tonight at 8 p.m. EST. Not only that, but this TV program will be paired with "Prep & Landing" 's sequel, "Naughty vs Nice."
But if you're just not able to catch tonight's rebroadcast of "Olaf's Frozen Adventure" and/or can't DVR WDAS' latest Christmas special for television, please be aware that this 22 minute-long production debuts today on digital HD platforms like iTunes & Movies Anywhere as part of a new seasonal shorts collection. Not only that, but "Olaf's Frozen Adventure" is also available for streaming on ABC.com and on the ABC Go app (provided – of course -- that the stream is available in your area and/or through your local cable provider).
Related
Popular in the Community