In 2013, the City of San Francisco launched the "Mandatory Soft Story Retrofit" program as part of a multi-year initiative to retrofit older, more disaster prone buildings in San Francisco.
Buildings are split into four tiers based on the relative urgency associated with the retrofitting work (e.g. Tier 1 includes buildings with educational, assembly or residential care uses). With the looming deadline for Tier 1 buildings to submit their plans to the city, we decided to take a closer look to see how the market was responding.
From 2000 - 2014, our classifier was able to identify 1,946 building permits in San Francisco referencing seismic retrofit work. Plotted over time, we see a clear jump in activity in 2014.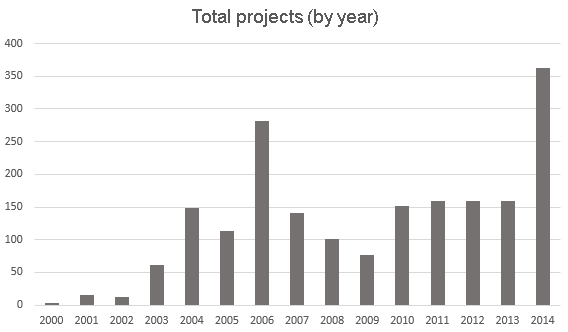 A break-down of permitting by property type, seems to be a good indicator that the City's program is having an effect.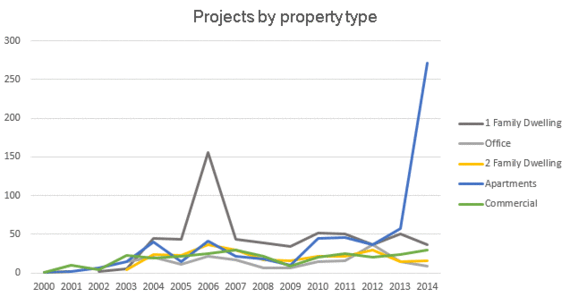 Apartments fall into 'Tier 2″ of the city's program (buildings containing 15 or more dwelling units). Although the Tier 2 deadline for permit application is September 2016, it would seem that a couple hundred buildings have jumped out ahead of the program.
To get a sense for the financial impact of this activity, we looked at the distribution of job valuations for seismic retrofit permits across the time series.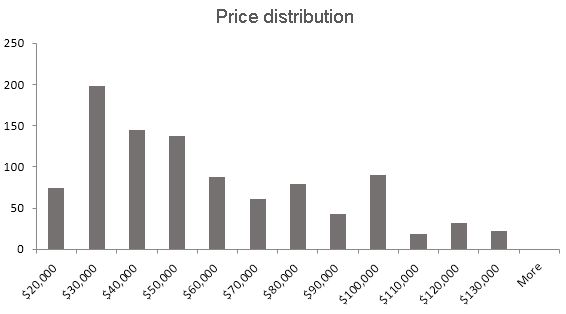 With a median valuation of $50k, the already increasing demand for seismic retrofit work bodes well for the contractors offering these services in the city.
We were asked to examine how the soft story program may influence pricing for seismic retrofitting, so we examined the price distribution for apartments in 2014 - the class of building most influenced by the policy. Interestingly enough, we saw the median job value drop to $40k (20% below the 15-year median for seismic retrofitting). This tempers the 128% year-over-year growth in total permits issued and would suggest that the change in total annual expenditure may be closer to 100%.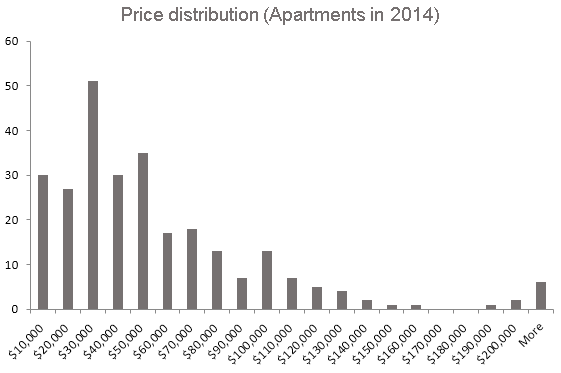 Check out the BuildZoom blog to see the original article and full list of 10 most active seismic retrofitting contractors in San Francisco.
Calling all HuffPost superfans!
Sign up for membership to become a founding member and help shape HuffPost's next chapter