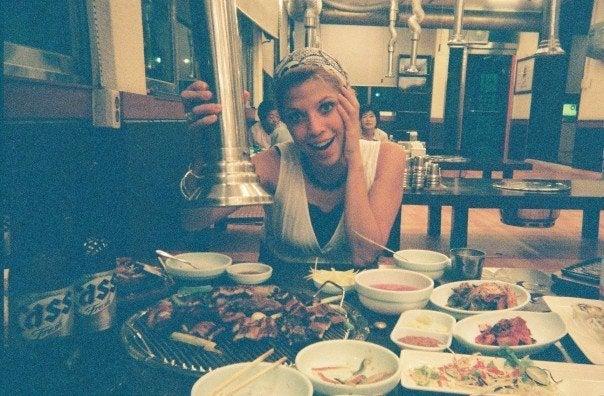 In 2008, the year President Barack Obama was elected, I was a 23-year-old impressionable young woman who had packed up all of her belongings and left the United States to teach English in South Korea. I moved the previous year, exasperated with an administration that had started two wars, a housing crisis, had failed the people of New Orleans, and nearly bankrupted the nation. I was convinced that my generation did not care or was too self-absorbed to do anything about it.
South Korea gave me an opportunity to sink deep into my discontentment. Then, one night I found myself sitting across from three expats who agreed with me. They were from Canada and Australia, and their heads nodded vigorously as they shared their own stories of disappointment about America.
I could feel the hairs on the back of my neck stand up, and I heard a voice defending my country. It was my voice. This is my version of the "sibling effect." You can speak badly about your sibling, but the moment someone outside your immediate family says something, you are on the defense. Why was I so adamantly defending a country that had disappointed me? And then it hit me. I was angry because I loved my country so much. I knew we were better than the fear and xenophobia that had consumed us.
My grandparents emigrated to the U.S. from Mexico in the 1960s, opening a new world of opportunities to their children and grandchildren. The American dream is intricately woven into the fabric of my own family's story. I couldn't denounce my identity simply because I was moderately disenchanted.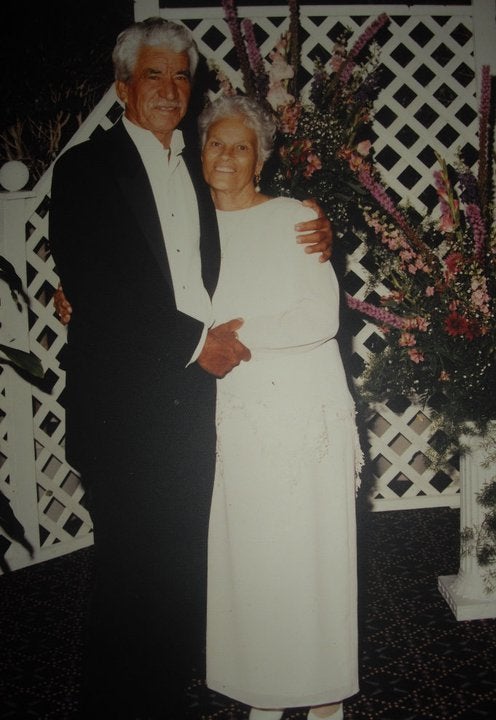 There, in South Korea, I felt every bit the foreigner. The experience was eye opening, but I knew the life of an expat was not for me.
I began reading articles about Senator Obama. I was immediately drawn to his presence, and to his call for hope. He spoke about healing the nation. About opportunity and prosperity. I thought, "This is what we need." And I wasn't alone.
My aunt, who had always worked to get local progressive candidates elected, pleaded, "You have to come see what's happening. It's so exciting." That night, a soundbite from his speech after winning the New Hampshire primary brought tears to my eyes and evoked a sense of urgency to return home. "Nothing can stand in the way of the power of millions of voices calling for change."
I returned home for a month-long visit and, after having some opportunities to volunteer on various campaigns, I was hooked. That campaign season I knocked on doors, I poured cups of coffee, and I fell in love with America. All over again. The idea that our politics did not divide us consumed me and caused me to join a loud chorus begging for everything that this man stood for.
I've spent the last few months, wondering where that same passion has been this presidential cycle. Maybe it's because I'm older. I'm married, with a child. But that isn't it.
In all honesty, I'm afraid to say goodbye to this president. I was a young woman fresh out of college the year I began campaigning. I celebrated his inauguration after accepting a position with a newly elected member of Congress: a seat that was held by a Republican for as long as it had been in existence.
I met my husband in that office. My colleagues from that period are still some of my best friends. I worked long hours and shared glasses of wine while watching CSPAN, and I loved every minute of it.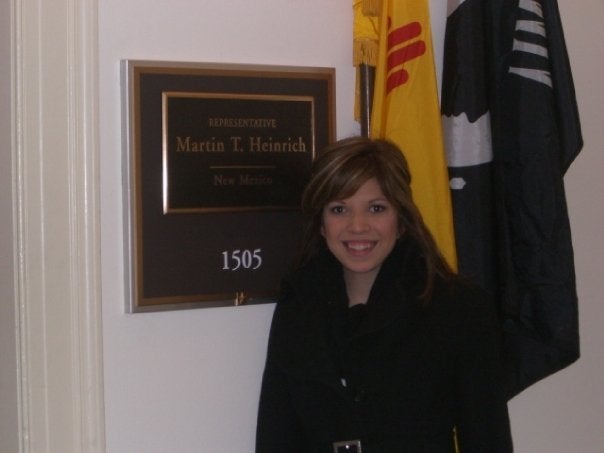 This presidency marked a distinct chapter in my life. One that began with a commitment to public service. A commitment to try to create a better place than we had found; to truly understand what disproportionately affected means and why low-income, people of color are treated the way that they are. Cycle after cycle, year after year. And ultimately, to finding my own footing as a Latina woman who had the cards stacked against her.
The day that President Obama was inaugurated feels like it was yesterday. I can still remember Michelle's beautiful yellow dress and his eloquent words calling for our nation to begin the work of rebuilding America. For the first time, the entire length of the National Mall, which extends from the United States Capitol to the Lincoln Memorial, was opened as the public viewing area for the swearing-in ceremony. It was one of the most widely viewed events in history. Of course, there was the added joy of seeing two little girls move into 1600 Pennsylvania Ave.
As I think about the Obama family packing their bags and leaving the White House, I am consumed with emotion. While I campaigned for the president and worked towards his policy goals, I was not his friend. I was not even someone who worked directly for him. But, he was my president.
He saw me through eight years of adulthood. Of Millennial adulthood, mind you. His name was often brought up at our dinner table, excitedly written in press releases, and sung out the night he was elected.
His presidency was an incredible success. He took office during one of the worst recessions in history and added more than 14 million new jobs and lowered the unemployment rate to under 5%. His first significant piece of legislation was the Lilly Ledbetter Fair Pay Act. The law restored worker protections against pay discrimination.
With the Affordable Care Act, 20 million more people now have access to quality healthcare. The Supreme Court ruled that same sex marriage is legal across the land. He reopened diplomatic ties with Cuba and captured Osama Bin Laden. What a legacy he will leave behind.
I, Mr. President, am not disappointed.
I, Mr. President, will miss you and your family dearly.
Mr. President, thank you for bringing me back home. For reminding me of what makes this country so wonderful, and for enabling me to be a constant crusader for the true values of the American people. I don't know where you will go next, but please know you will always have a special place in our hearts and our history.
So, I will begin knocking on doors again. My love story is with America, after all. And as our country and ideals are threatened once again, I will find my voice. I will help elect the first woman to the United States presidency. It will be historical and momentous in its own right. I've already met young twenty-somethings eager to participate, hopeful that they will see their country progress. I can't help but smile, encouraged and motivated by their youthful zest and determination. I'm eternally grateful for the young people who keep us accountable. In the words of President Barack Obama, "In the unlikely story that is America, there has never been anything false about hope."
Yes, we can. Yes, we did. Yes, we will. Si se puede.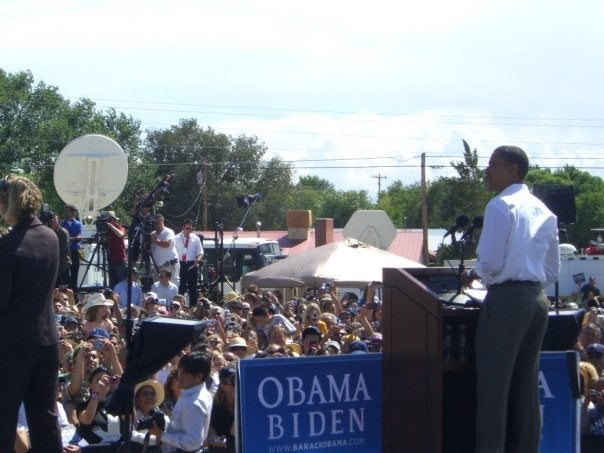 Popular in the Community