Ryan Hoover is handing out golden tickets like Willy Wonka right now. The show is Product Hunt, Hoover's web platform for showcasing 15-20 new technology products each day that are then tested, voted upon and catalogued by the sites users, which currently number in the hundreds of thousands per month. Of those hundreds of thousands of users, only 8,000 carefully chosen influencers possess the power to post new product on the site.
That type of platform and its exclusivity wouldn't bother me or my colleagues if Product Hunt was Meh, but its not. It is the very definition of disruptive. Take a look at the two graphics below and you can start to get a sense of the power of Product Hunt and the PR community's desire to own one of Hoover's golden tickets.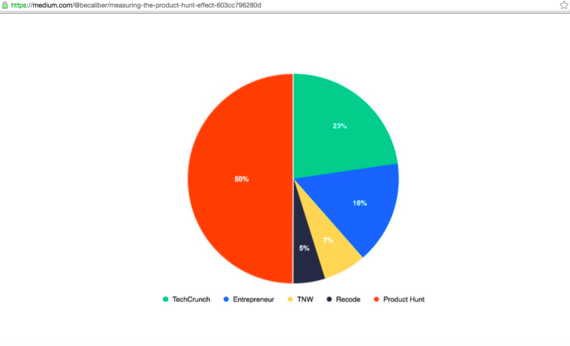 What the chart above shows is the web traffic generated over a two-week span following Caliber's recent launch. Impressive to say the least! Now have a look at the results of another startup, Noble Brewer, which launched on Product Hunt in April. Don't skip the story that accompanies the data! It is instructive and hilarious, all in one.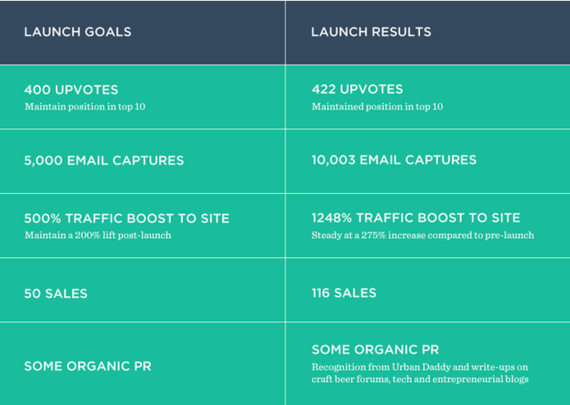 If you are in the PR game these graphics should shake your foundation a bit. Is there a more important metric for your tech clientele than web traffic? In fact, this trend might make you want to rethink your launch strategies for startups going forward, including posting on Product Hunt as a key launch tactic, but therein lies your problem. You don't have a golden ticket.
Getting in isn't easy. A story in Entrepreneur.com says the site's 8,000 influential posters range from, "a predicable mix of Silicon Valley developers and business leaders to celebrities such as rapper Nas and NBA star Carmelo Anthony."
So how do you get an invite to post? According to Product Hunt:
Commenting and posting permissions are granted to those that have been nominated by someone in the community. Invites are granted each week to the most engaged and thoughtful contributors based on a variety of factors.
If you do not know anyone that has an invite, please know that those that demonstrate active participation on the site (e.g. upvoting products, creating collections) and thoughtful discussion on Twitter (we're watching!), may also be invited to join.
"Like traditional press relations, our site can drive significant attention and new users," said Hoover, during an interview with Voxus client Bubba Page last fall for a contributed piece published at Inc.com. "It can also help founders raise capital, as several hundred investors visit the site hunting for promising investments each day."
According to Hoover, his platform gives, "makers an opportunity to directly engage with an encouraging group of entrepreneurs, reporters, investors, and other product-loving individuals. This conversation can accelerate the feedback loop and help creators build a direct relationship with their early adopters."
Since the quotes above were captured last October, I'm guessing the numbers Hoover stated have grown considerably as the sites visibility continues on an atmospheric rise? And before you doubt the power of Product Hunt to drive the online conversation for a new product or app, consider that this goofy app from Microsoft (53? C'mon!) appeared on Product Hunt last Wednesday morning, and by dinnertime it was being discussed on the local news.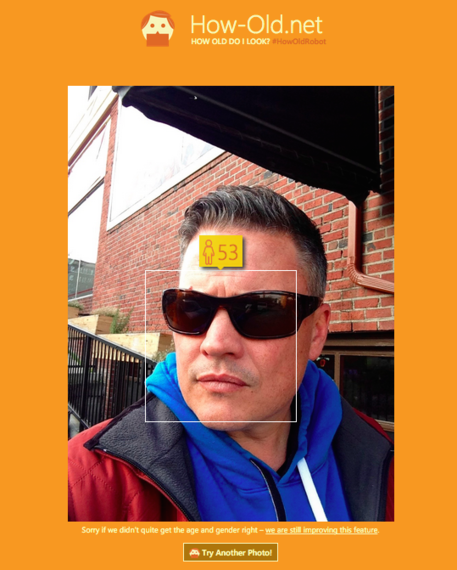 Related
Popular in the Community