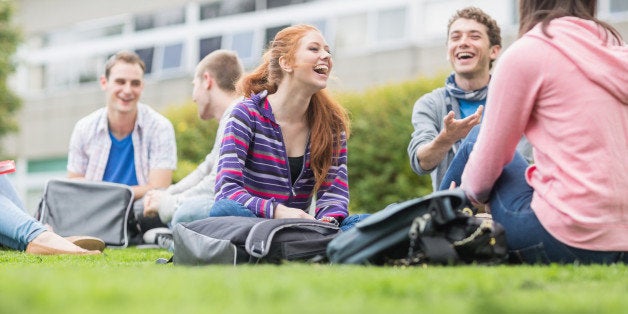 College application deadlines are upon us. And for many, the application will be the first impression on each college.
To lighten the mood during this stressful time of year, I put together a list of "relationship tips" for the college admissions process, which outline the most common application mistakes that I observed during my time in admissions. And like any new relationship, simple mistakes can lead to an undesired breakup.
Missing a college's application deadline.Was last week your friend's birthday? Did you accidentally miss your first date? Setting a reminder for the wrong day is never fun. While focusing on writing dozens of essays, submitting transcripts, and completing supplemental materials, it is easy to lose track of the day of the week. Take a moment to check all your deadlines and reminders. In the meantime, let's hope Facebook releases a new feature to help students stay organized. How about "Stanford and four other colleges have deadlines today. Write on their timelines." for a new notification?
Discussing a major, program, or resource not offered at a particular college. The most common advice for any relationship is that you should love a person for who they are. The same is true for a college. There are many colleges out there, and each offers many different opportunities for students. However, if you list one that is not offered at a particular college, it will be obvious that you did not do your homework. A college is not going to change overnight, so it is better to understand their unique qualities and discuss only those true to the college.
Writing the wrong college's name in an essay. You are probably thinking no one would make this mistake. However, have you ever sent a text message to the wrong person, especially to one of your parents or even your boss? It is often embarrassing and never a good feeling. As students are pressed for time, it is common to reuse essays and materials for other colleges. With no time to edit, many students forget to replace the name of the college in the essay. While this does not always make or break a student's decision (just like it does not always ruin a relationship), it surely does not help.
Forgetting to include the most important club or activity. Have you ever forgot your friend, girlfriend, or boyfriend's favorite color, movie, book, or type of food? If so, you have probably heard the "You never list to me" line once or twice. The same is true in college admissions. After deadlines, I would receive dozens of phone calls from parents, students, and counselors regarding missing information on an application. Most colleges, like some relationships, do not provide second chances, so it is essential to get it right the first time. Any activity could be the one to help a student gain admission. And while you are at it, double check to ensure you remembered all the required documents and materials. The last thing you want to happen is to receive a denial letter solely due to a missing component.
While these mistakes may be hard to believe, these situations do happen. Before you press submit, you should take a few extra minutes to double-check all of your applications one final time. It really can make the difference and help you get accepted to your dream school to start a wonderful, lifelong relationship!
For more help on staying organize, read my previous article on the Huffington Post. It's never too late to get organized and develop a checklist for each college to ensure you submit the strongest possible applications.
Chase Staub is affiliated with The Ivy Dean, Inc., an independent college counseling firm.
Support HuffPost
The Stakes Have Never Been Higher
Related
Popular in the Community