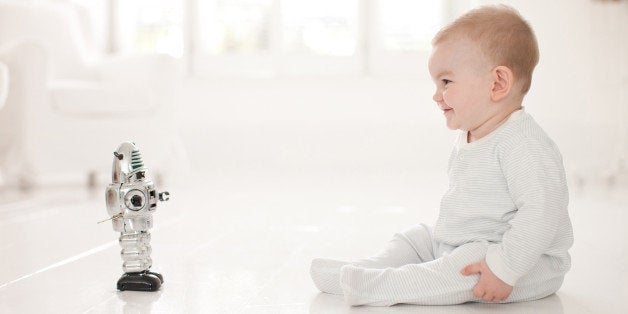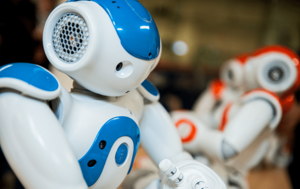 Whilst caring for children seems a very human endeavor, there have nonetheless been a number of projects recently that have seen robots built for just such a task.
For instance, MIT's Huggable is a teddy bear robot that aims to provide support and comfort to children with chronic illnesses, all the while reporting on various vital signs to their doctors.
The University of Delaware meanwhile developed a robot, called NAO, which is capable of reading the mood of the child, recognizing their family and even understanding your preferences for food, music and so on.
Teaching robots
Of course, such things aren't reserved just to custodial tasks, with a Harvard team developing a robot, called Root, that is designed to help its young charges learn how to code.
The latest project along these lines is from the Tilburg Center for Cognition and Communication (TCC), who have developed a robot that is designed to help young people learn a new language.
The robot is believed to be the first of its kind anywhere in the world, and is designed to support the children in their development of English or Dutch skills.
The team believe that strong language skills are increasingly crucial in our globalized world, especially with people increasingly living in countries where the official language is not their native-tongue. For instance, many immigrant children may speak their native language at home, but need to learn the language of their host children before they start school.
Doing this will have a big impact on how successful they prove to be at school, and subsequently their chances of integrating successfully into their host society.
Picking it up at an early age
Linguists believe that children are particularly susceptible to new languages from an early age, hence why the team specifically developed their robot to target pre-school children. They worked with the Servicebureau Kinderopvang in Tilberg to partner with five pre-schools in the area.
The first experiment using the device was completed this summer, with the researchers hoping to use the findings from it to further enhance the way the robot communicates with the youngsters. The results from this experiment are due to be published in August.
Have a look at the video below to see the device in action. Could you see a robot helping to teach your child a new language?
https://www.youtube.com/watch?v=vlmjvKgWtmU
Related
Popular in the Community