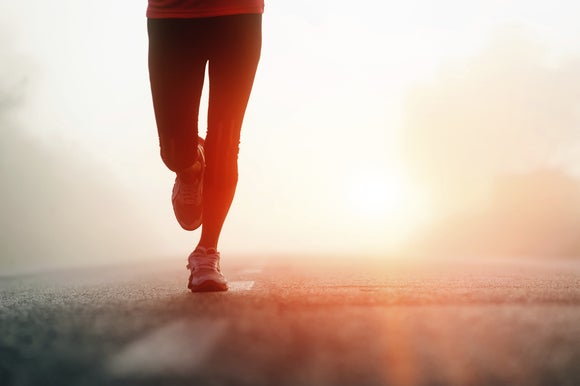 For as long as I can remember since my adolescent years, I've struggled with my weight. I've never had one inch of athleticism formed in me, and I certainly have never been the poster child for sports enthusiast. So, when I entered the lottery for the New York City Marathon in 2011, it seemed pretty insane that I would willingly and consciously decide to attempt such a crazy feat. And, then I got accepted into the lottery.
I knew nothing about running 26.2 miles. Heck, I didn't even drive 26.2 miles to work round-trip on a given day. But I had a vision that I was going to do this and a lot of stubbornness.
I wanted to prove to myself and the world that all you need to succeed in life's toughest challenges is to believe in yourself, and a belief that you can conquer fearlessly. I had never created a bucket list of items for myself mainly because I wouldn't bungee jump, parasail, skydive, or partake in any adventurous activities that involve signing a waiver of liability. I spent too many years as a lawyer defending commercial liability policies where catastrophic events had occurred. In my mind, running didn't seem life-threatening. It was only 26.2 miles, right? (This was obviously before I knew you had to sign a waiver to run a marathon)
I joined an advanced running team, read countless blogs, and I even followed Kara Goucher on Twitter after reading one of her books. I started my own blog about running, my health struggles, and created a pocked of inspiration among those who were fighting against some of life's really toughest challenges –- divorce, death, and even cancer.
"When the toughest miles of the race became a personal war against persistent mind demons, I pushed harder. There was just no turning back."
When training got hard, I got tougher. When injuries came my way, I sulked briefly, and kept going. When the toughest miles of the race became a personal war against persistent mind demons, I pushed harder. There was just no turning back.
I remember how it felt to cross the finish line that day in Central Park. It was a feeling that was truly indescribable. My body was numb. It was on empty. I was lifeless, yet I was so alive. It was simply the beginning of my epiphany about life, and the pursuit of my own happiness.
Two years later, I attempted the same feat, only this time it was in Chicago. That same feeling overcame me as I crossed the finish line. It was a second life-changing moment.
The memories of crossing two marathon finish lines resonated in me the same way as the day I walked out of my corporate attorney role: fearless and life-changing.
The Day My Career Dreams Truly Began
On a Monday in early 2015, I handed back the keys to the company car, handed back the company laptop, took multiple boxes of my belongings, and got into the back of the Uber XL. My driver resembled Fat Joe, the 90's rapper, and of seeming consequence, "What's Luv" was playing in the background. No coincidences, of course.
"I have never felt so free in my life," I said to the driver with more conviction than I said to my parents that I was going to run a marathon. He looked at me and chuckled.
Most people would probably have a sick feeling in the pit of their stomach for the uncertainty of where they were going next. I was now carless, jobless, but I was fearless. There were no limits to where I was going next. I had a plan, and there was no sinking allowed.
The dots became connected and things began to fall into place: more clients, e-book, podcast interviews, publications in HuffPost, Forbes, and more. I grew a global presence and name for myself.
I began to proudly share my story as I progressed in my entrepreneurial venture. It was the story of a girl with a dream to go from attorney to top career expert.
The Responses and My Defining Moment
"You left being an attorney to write resumes and career coach full-time?"
"You gave up all of that money? How will you pay back your school loans?"
"Aren't you wasting your talent and education?"
I laughed internally each time I heard a negative statement about what I had given up. I gave up much more than people realized -– feeling lost, feeling stagnant, feeling bored, and the feeling that I wanted so much more out of life than what I had been doing for 11+ years.
I wanted to revel in pursuing my writing dreams and they didn't involve a career in law. To me, success wasn't about money. It was about personal fulfillment. I was sitting on this dream of mine for a few years now, and it was growing stronger and stronger, but I kept pushing it to the sidelines.
We're taught that security comes in the form of a paycheck, a job title, a degree, or even reassurance from our loved ones. I buy into that to a certain extent. But if you can't feel secure or comfortable having all of those things, then maybe you are destined (like myself) to create your own security.
When people used to ask me what my dream job entailed, money aside, I used to say, "Writing for a magazine, getting my name published, and possibly living in NYC."
On that same Monday, on my drive to work, I asked myself the defining questions:
How much longer do you want to live someone else's dream while not living your own?
How many more years are you to collect a paycheck that fulfills someone else's goal but not your own?
It was a constant inner battle with the mind demons. I needed to "own" up to what I wanted and what I needed.
The idea of delay didn't sit well with me. I was a marathoner for crying out loud. We live fearlessly in the pursuit of our dreams. We take risks, and we don't look give in to pain, tiredness, or even the obstacles that stand in our way. We are warriors.
So, I took the leap into following my writing dreams, and never looked back. I thrusted myself into the universe of dream chasing, and as the law of attraction suggests, it came back to me threefold. Now, I leave you with this bold advice:
If you have a dream, chase it.
If you have a passion, follow it.
If you have a wish, be the one to make it come true.
Because, at the end of the day, nothing tastes as good as living your dreams and life on your own terms, fearlessly.
Related
Before You Go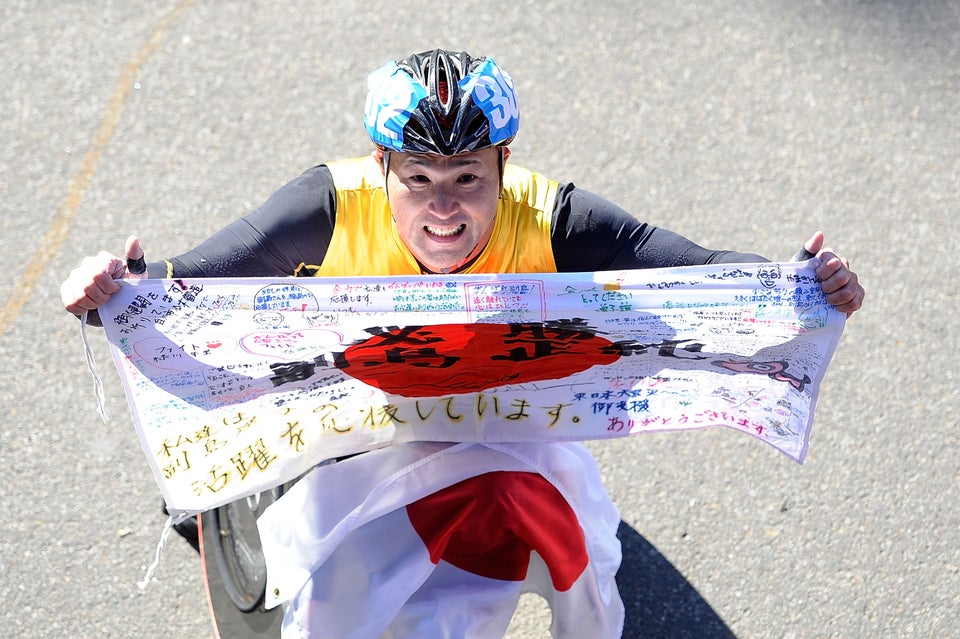 Photos That Show The Power And Pain Of Marathons