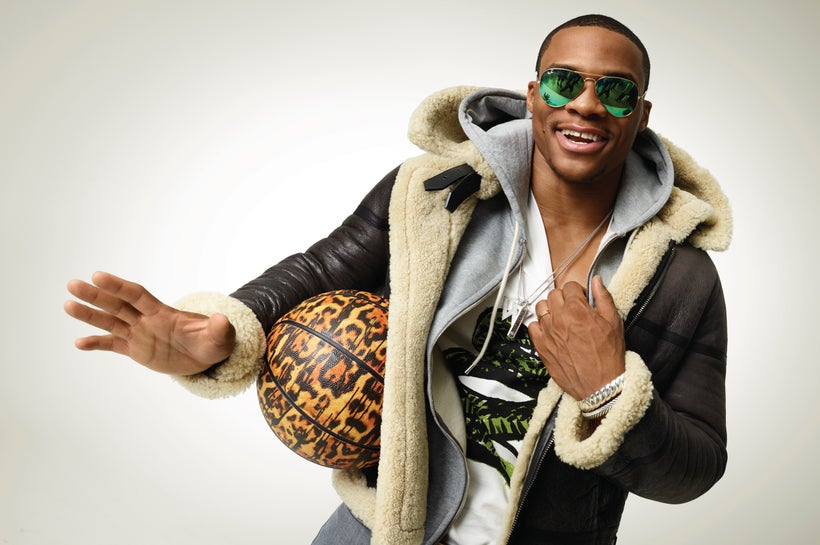 Reigning NBA MVP Russell Westbrook has made the name on the court but his talents aren't simply limited to inside the walls of nationwide arenas. Although, Russell's record-breaking athletic status may have solidified his superstardom within the league, his personal style achievements often receive notable recognition also. From being voted as "Best Dressed" in the NBA by fellow players to being crowned as the "Most Fashionable Athlete" by Sports Illustrated, the Oklahoma City Thunder guard has proven his dominance and drive to push the narrative of fashion forward is indisputable.
As a man of many talents, the multi-hyphenated sports star is now carving a name for himself within the literary world. By transitioning his "Why Not" philosophy paralleled with his fearless passion for fashion into the form of a Rizzoli produced coffee table book, Russell Westbrook: Style Drivers. Capturing memorable looks, chronicling his bold form of self-expression and featuring thoughts from leading tastemakers in the industry including DJ Khaled, Victor Cruz, Maxwell Osborne and Serena Williams.
Continuing to use his platform to further build and create a blueprint for others to follow suit, the Long Beach native drops a few gems throughout the books entirety on being comfortable and taking charge of your creativity and individuality. A time in today's society when creating your own lane is no easy feat especially with social media critics and authenticity being a thing of the past, Russell Westbrook's way of life of being a risk taker has a proven track record of success. I hope you're ready to take notes because, I chatted with the King of NBA Style about the most challenging aspect of remaining uniquely Y-O-U, worst fashion disaster, best part about being Russell Westbrook and why he steers far away from trends.
Dontaira Terrell: How do you hope your new book will drive the narrative of fashion forward?
Russell Westbrook: I hope my book [Style Drivers] will give people insight into my personal growth and my ability to evolve in the fashion space through sports and various other platforms. What's good about Style Drivers is that audiences will be able to witness this from different people's point of views, whether they're involved in music, the arts or fashion, these particular people share their thoughts on how they see the fashion industry moving forward and expanding.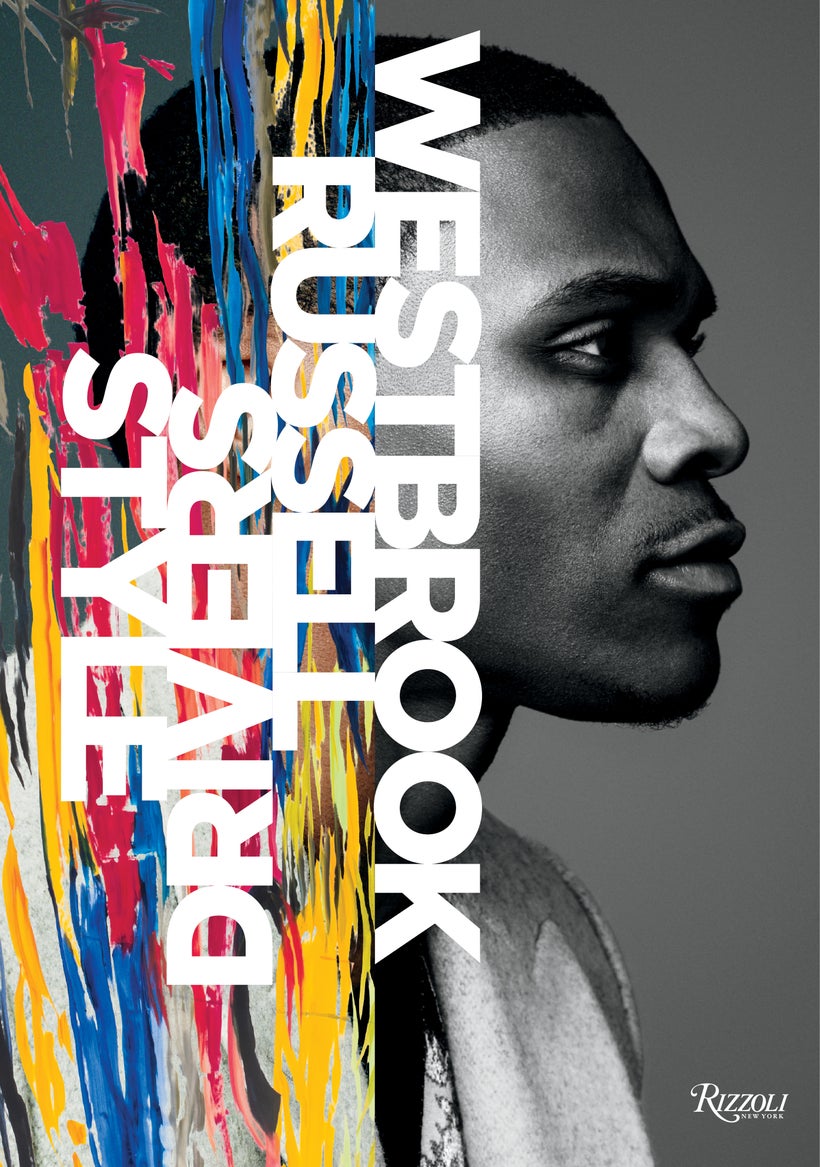 DT: You live your life based on taking risks and being fearless. What piece of advice can you offer to someone struggling with developing into their own unique self as well as being fearful of the unknown?
RW: It's all about being true to you. In today's society, I believe a lot of people's centered interests are on others beliefs because that is what's easy for them. In any given situation, I honestly think it's important for individuals to just be themselves especially in fashion. Regardless of what people say, you should always go with how you feel. If you feel good or better yet great, when doing something, then you should go and do it.
DT: Being in the public eye what is the most challenging aspect of remaining true to who you are?
RW: For me it's not challenging. It's actually easy. If you're being yourself, you don't have to fake it or do anything that doesn't interest you because you can truly be yourself.
DT: When you were younger, did you have the same interest that you do now in clothing and moving the needle forward when it comes to fashion?
RW: Definitely, but I just wasn't able to afford everything I'm able to afford now. I've been extremely blessed with a platform of playing basketball and being able to use those resources, experience different things and move the needle a little more, especially now.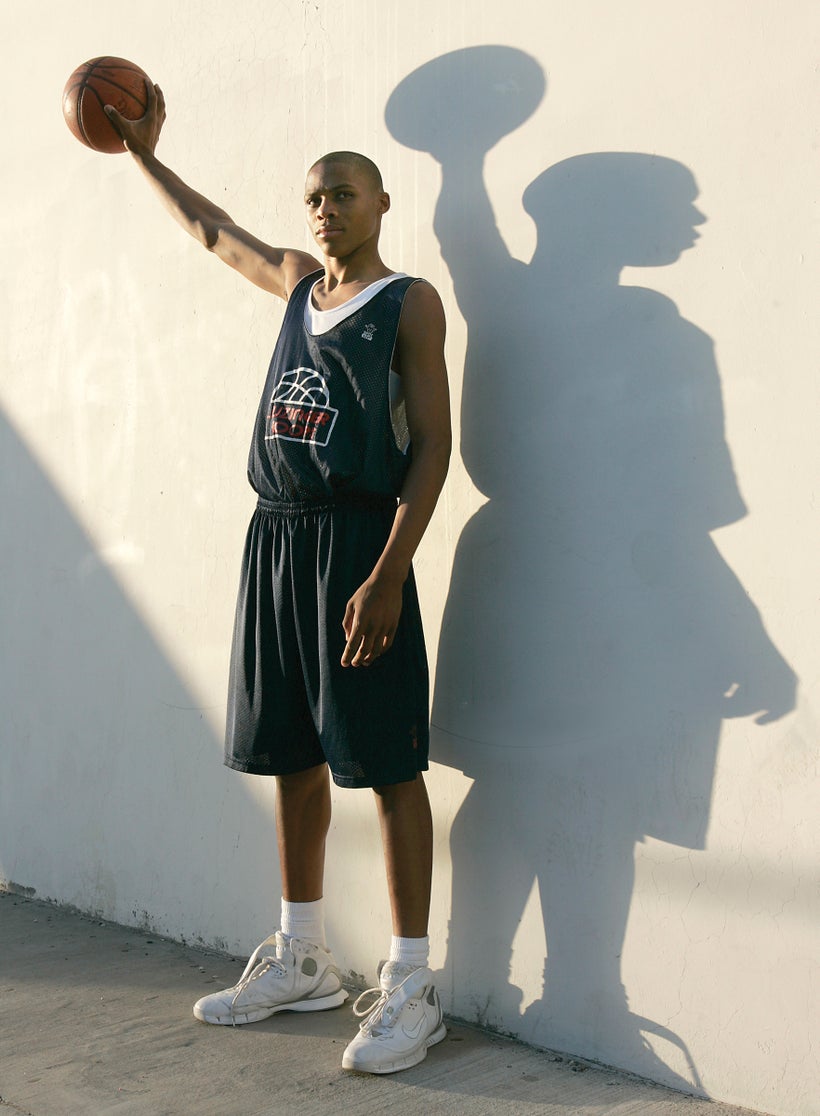 DT: How would you define your current signature style?
RW: It's really tough, for me, to say because I don't have one particular style, it changes consistently. Certain weeks I feel a particular way and by the next week I'm feeling something else. In all honesty, it truly varies.
DT: To sum it up, you have a continuing evolution of style?
RW: Yes, definitely. I think that's fashion. Fashion always repeats itself, going in a circle but for myself I like to do what I am feeling at the time and just go with it.
DT: You've mastered the art of traveling in style. What are your top travel essentials?
RW: When it comes to clothing it all depends on where I'm going, what I'm doing, who I'm meeting with, what event I'll be attending and the list goes on. When I'm packing I take these elements into consideration.
DT: When it comes to collaborating with designers, brands or creating your eyewear line, what factors do you consider? Do you look to current trends? Have a go-to style inspiration?
RW: I definitely stay away from trends because I like to create my own [trends] and move in that direction. I also gain inspiration from a variety of things. If you stop and take a minute to look at the world around you from all aspects, the world itself is a source of inspiration on a wide range scale from traveling to viewing different types of art.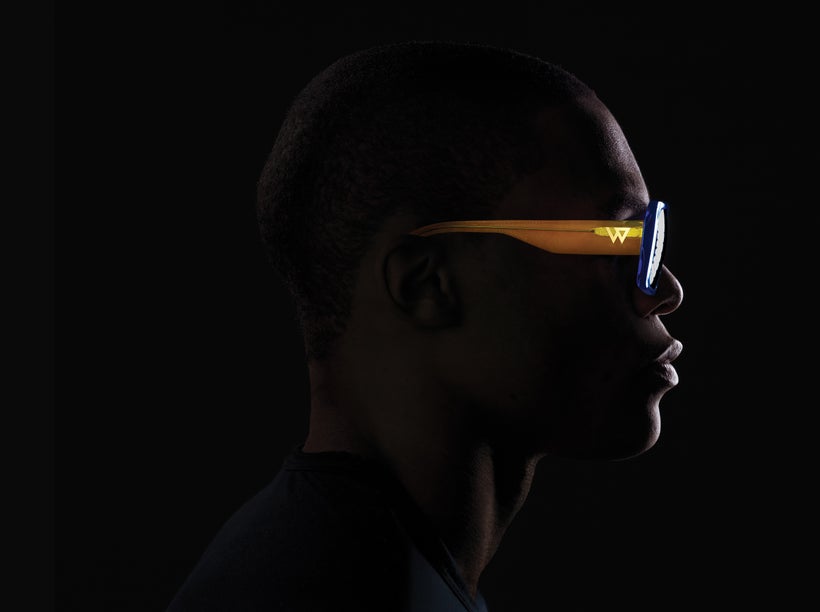 DT: We've all made some questionable style choices and although you are the "Fashion King," what has been your worst fashion disaster?
RW: I really don't know. There are outfits that I don't remember wearing but there has never been a time when I thought to myself, "Damn, I should have never worn that." To be quite honest, I really don't care and I just kind go with it (laughs). That's really the truth of me. I never look back with regrets. At the time, if that is what I was into then that's what I went with.
DT: So, when you're posting on Instagram, I'm sure you don't look at the comments because social media is cruel at times. When it comes to others thoughts and opinions about you, it's pretty much not your concern.
RW: You're right! It's plain and simple and you have it down to a tee. Social media can be funny and for me people online don't change much. I think it's good to get insight from other people across the world especially through comments and fashion. I know a lot of people like to live through social media, which is great, but for me it truly doesn't change anything about my personal style.
DT: In your words, what is the difference between style and fashion?
RW: I've never been asked this. It's a good question! Fashion is a broader term and having style can be more personal to you. I believe that is the big difference. When you have style, you can do what you want and find ways to express yourself. Because fashion is such a broader term it's so many different types, whether its men's, women's or kids, there are various forms associated with the word fashion.
DT: As a man of many talents, what would you say are the key elements that go into building your personal brand?
RW: The key is figuring out what best fits for me with moving my brand in the right direction. Also, finding ways to impact and inspire people across the world, especially kids in the inner city. For children such as myself growing up and trying to figure out what they want to do and how they want to achieve their dreams is my main goal.
DT: Absolutely! I love how you live by the mantra, "Why Not?" and I believe that is inspiration in itself not only for yourself but for other generations as well.
DT: At the end of the day, what would you say is the best part about being Russell Westbrook?
RW: The best part now is being a dad. I have my son and for me, just having an amazing family is the most important and the best part about being Russell.
Don't forget to pick up your copy of Russell Westbrook: Style Drivers available now.
Calling all HuffPost superfans!
Sign up for membership to become a founding member and help shape HuffPost's next chapter
This post was published on the now-closed HuffPost Contributor platform. Contributors control their own work and posted freely to our site. If you need to flag this entry as abusive,
send us an email
.