Freddie Prinze Jr. knew Sarah Michelle Gellar was the real deal since their very first date 17 years ago.
"A lot of girls back then in Hollywood as far as the actresses, they didn't eat, they ate salad," Prinze Jr., whose cookbook Back to the Kitchen came out in June, said. "And I had gone on a date with a handful of them. They would never eat what I would eat. You have to have that in common with me if we're going to get along."
It was Gellar's appreciation of good food and willingness to try new things that made her stand out from some of the other women he had dated.
"So Sarah came to dinner with me, and we sat down and she ate everything, including a crab that they let walk across the counter, then kill while it was alive in some oil and said, 'It's popcorn, try!' And she ate it without even blinking, and I was like, 'Yo, my girl is legit,'" he added.
The adorable couple (and parents of two little ones) first met on the set of the 1997 movie "I Know What You Did Last Summer," and began dating three years later. They also co-starred in the live-action "Scooby-Doo" movies, playing the roles of Daphne and Fred.
By watching Prinze Jr. and Gellar's on-screen banter in the video above, it might appear that they have a perfect, effortless marriage. But both have been honest about the work that goes into maintaining that strong connection.
"We were fortunate enough to be at the right times in our lives where we both wanted something serious and it worked," Prinze Jr. said during an AOL Build Panel in June. "So we're lucky, but we also work very hard at it. It's not just dumb luck, it's work."
Before You Go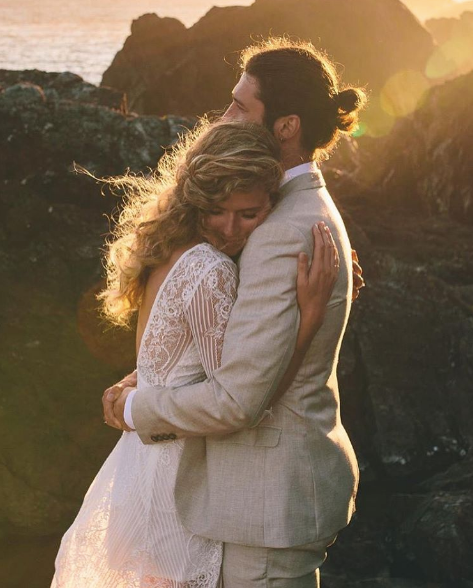 Couples That Are So In Love