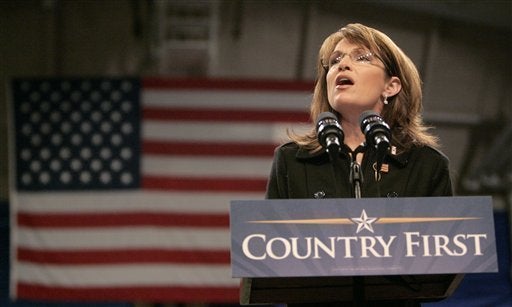 On April 29, 2008, 14 leaders of Alaska's black community met with Gov. Sarah Palin to voice discontent with her minority hiring record. Palin's response, which was first reported by journalist Earl Ofari Hutchinson, only compounded her icy relationship with her African-American constituents.
Gwen Alexander, the president of the African-American Historical Society of Alaska, told me that Palin stated defiantly that she had no intention to hire any minority staffers. And according to Bishop Dave Thomas, senior pastor of Anchorage-based African-American church Jesus Holy Temple, the Palin administration excluded black business owners from the Alaskan oil and gas pipeline board. "We wasn't even able or allowed to go into the meetings" to seek contracts for the pipeline, Thomas told me.
Palin further alienated Alaska's black community by becoming the first Alaskan governor in recent memory to not recognize the Juneteenth celebration of the emancipation proclamation. "She doesn't hire any black people, she doesn't have any on her staff, so it's not a surprise that she doesn't support our Juneenth celebration," Alexander said.
These revelations and many more are contained in my latest video, which was produced with support from the Nation Institute Investigative Fund.
Update: Sarah Palin's rural affairs director has abruptly resigned, citing Palin's lack of commitment to hiring Native Americans.
Popular in the Community