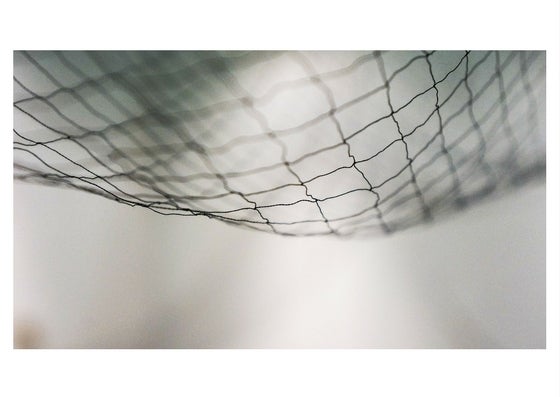 An open letter to my friends with kids in private school and pre-school to vote for Nick Melvoin on May 16 for LAUSD School Board
A streak of sweat migrates down my cheek from my forehead as I drop my phone… again.
It's hot. I'm annoyed and a bit stupefied. I scan the huddles of parents staggered ahead of me and behind me in line. Unfortunately, we aren't waiting in line for Hamilton tickets nor are we spending our Saturday standing there single file in hopes of scoring coveted seats for Beyonce or Coldplay. Informed, diverse and eager to get on with our day, we wait in this longer-than-life queue to fill out a one-page photocopied mint green application for a lottery spot for our soon-to-be middle school children. Most of us will end up on the waitlist of more than 600 for just a handful of spots and will pen many more applications. Almost all of us will do this again several other Saturdays at several other schools for our children. I can't believe this is my America.
I grew up in Michigan in the 1980s attending some of the best public schools in the nation, but according to the most recent international assessments, U.S. schools today place 38th out of 71 countries in math and 24th in science. The cost of this less-than-average education has skyrocketed yet our nation's education system continues to deteriorate. California has the 12th worst school system in America [i] and the Los Angeles Unified School District (LAUSD) ranks near the bottom of California's urban school districts [ii]
My kids are now 9 and 11, and I didn't know any of this, or frankly have a chance to care about it, until I was going through my divorce and concerned private education would no longer be an option for my family. In the fall we moved from a private to a non-profit charter school and my kids are thriving. I'm indebted to all the superhero parents who made sure I had options, who scavenge our city for good schools, who share tips about magnet points and deadlines, and who sweat it standing beside me in line to complete lottery paperwork or lately to canvass voters with Speak Up Parents for the upcoming May 16th LAUSD school board election. Every single one of us has war stories about our hunt for good schools. I still can't believe this is my America.
What's American to me is having a choice, and I'm so grateful I had one when I needed it most. But the safety net that caught me – the great charter schools in our city and state - are at high risk of being annihilated because of politics and bureaucracy and special interests. And the fact of the matter is that our status quo school board leadership is keeping all of our public schools at status quo levels and pitting public and charter parents (and their kids) against one another for political gain.
Just last week, despite being in a budget crisis, LAUSD voted to financially support three bills being considered by the California legislature that will essentially shackle our public charter schools, schools that time and again outperform their non-charter counterparts. That seems very suspicious and irresponsible to me and that's just part of why I'm supporting Nick Melvoin to replace Steve Zimmer on the LAUSD school board.
When great education for our kids is no longer a policy priority, when great schools are being shut down mid-year forcing families to scramble, and when busy parents have to stand in line like cattle for a minuscule shot at sending our kids to a decent school, then we need fresh ideas and more kid-first policymakers in government. We need to take a long hard look at what's broken and antiquated in our system and repair it.
I couldn't have imaged a more dynamic journey for my family from private to charter school and I want my friends with kids at private schools and kids in pre-school to have the safety net I had should they ever need it.
So friends, keep your children's education options open by making sure you have options. Reach out to me with questions. Read articles by parents on the Speak Up Blog. Investigate the issues and participate in the May 16 election and in efforts to make public schools in America great again – you never know when you or someone close to you might need to enroll your kids in one.
Nick Melvoin brings the right kind of leadership and experience to LAUSD and I hope you'll line up on May 16, keep your cool, and give him your vote.
[i] http://www.laweekly.com/news/california-is-home-to-some-of-americas-worst-public-schools-7205447
[ii] http://www.dailynews.com/article/zz/20090521/NEWS/905219892
Calling all HuffPost superfans!
Sign up for membership to become a founding member and help shape HuffPost's next chapter