For this post, I'm not only profiling how a young, tech entrepreneur spends her mornings, but also shining a light on the fact that it's never too early to start a company. Catherine Cook is the perfect example of the complete outlier and someone that defies what you would expect from a female in the early 20s. Cook started myYearbook, renamed MeetMe, which now has over 1 million users logging in daily on its mobile apps and at MeetMe.com.
When she was only 15-years-old in 2005, Cook started the company with her older brothers Dave and Geoff, after realizing that there was no efficient way to communicate with their peers online and meet classmates that they did not know. myYearbook soon became the go-to site for making the yearbook digital, and within just the first year of launching had 1 million members.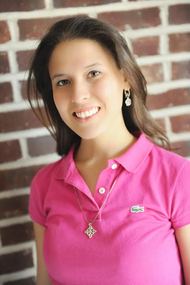 So how did Cook juggle being a high school student and operating a thriving company? She describes her schedule in a recent Inc. Magazine interview, "Dave and I would get home from school at 4 and then be up chatting online until 4 a.m. because [the developers were located in Mumbai]."
In less than a year, they garnered over 1 million members and were able to raise venture capital ($4.1 million) in 2006. Over time, Cook found herself logging in far more hours for her startup than school, as she was becoming an executive for a rapidly growing company at just the age of 17.
Fast forward to 2010, myYearbook is generating $23 million in revenue annually and Catherine is a junior at Georgetown. Cook says she decided to attend college as a back up. Turns out, she didn't need a back up plan. In 2011, they were offered $100 million to merge with Quepasa. Why Quepasa? myYearbook's users were primarily North American based and Quepasa offered a very strategic Brazilian and Mexican demographic they could tap into.
In 2012, the company rebranded Quepasa and myYearbook to be a single global brand, MeetMe. Cook is the VP of Brand Strategy and her brother, Geoff, the CEO of MeetMe. Now Cook lives near Philadelphia with her boyfriend and spends a majority of her time at MeetMe and sharing her story at major conferences and events.
So how does Cook spend her mornings now? You might think the routine for a 24-year-old millionaire and female tech entrepreneur would be very regimented, but, I was pleasantly surprised...
What time do you wake up?
Generally, I get up at 7:15 a.m. or 6:30 if I'm biking, and then I watch Netflix while I bike.
What is the very first thing you do in the morning?
I always check my email first thing in the morning.
Walk me through a "typical" morning for you? List out from the time you wake up to noon how you spend you normally spend your time.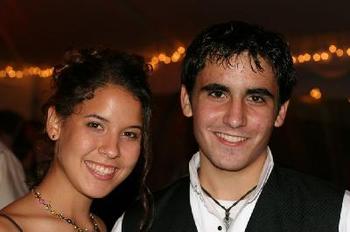 7:15 a.m.: I wake up, check email, skim The New York Times app and Facebook in bed.
7:30- 8:00 a.m.: I take a shower and get ready.
8:00 a.m.: My boyfriend makes me freshly squeezed orange or grapefruit juice every morning and we have cereal.
8:30 a.m.: I drive to the office.
9:00 a.m.: I arrive at office and make a prioritized list of what I need to do that day.
9:30 a.m.: Sometimes there's a team meeting to go over any pressing projects, but if not, I spend this time and on to noon completing what I needed to do on the list. I generally don't schedule too many meetings before lunch because I like having a solid chunk of uninterrupted time to get some of the most pressing things done.
If there is one thing you could change about your morning schedule and habits, what would it be?
I'd like to start exercising every morning, and I need to, as it's triathlon season. I'd also like to check email less often after I get to the office as it can be distracting and break my train of thought.
A simple morning for an impressive entrepreneur. I'm sure this won't be the last that we hear of Catherine Cook -- be sure to keep up to date with her on LinkedIn.