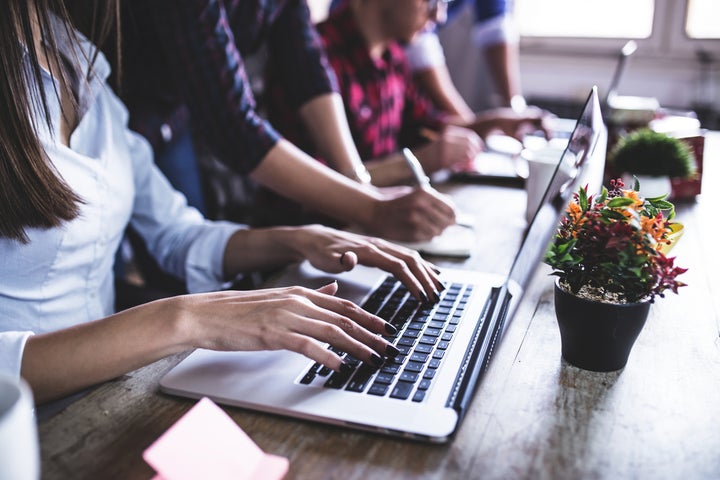 Millennial professionals are in a tough spot.
With technology and workplace trends rapidly evolving, young job seekers need to tweak their skill sets to match. And as this evolution continues, the competition becomes even more, well, competitive: The unemployment rate among those under 25 is still more than double the national rate.
As Millennials try to become employable — while shouldering massive student loan debt and hesitating to check their credit scores — they'll need to not only adapt to the rapidly changing workplace, but also hone skills that can stand the test of time. So what should Millennials (and the rest of us) look to learn for a growing career in the coming decades?
What Can Millennials Do to Equip Themselves for 2030?
The more things change, the more they stay the same. Soft skills — like being able to hold a conversation and write clearly — aren't losing value any time soon, but new demands will create new priorities for those skill sets.
As technology and workplace trends evolve, companies will begin to tap their ground-level employees to solve real-world problems through internal crowdsourcing. Millennials will be expected to master new ways of working, be open to collaboration and teamwork, and use new tools to practice problem-solving and creativity.
The earlier they can start sharpening these skills, the more lucrative and engaging opportunities they'll be privy to down the line:
1. A global outlook: With each passing year, our world becomes more broadly connected. As our reach adapts, our mindset must, too. Learning new languages, observing and understanding cultures, and knowing emerging markets and competitive landscapes won't just be a luxury in 2030 — it will be essential.
2. Digital savviness: The bar will continue to rise for technical skills and the ability to work with data. Becoming well-versed in technology and analytics will open many new job opportunities. Anything Millennials can do to equip themselves — from taking online courses in new coding languages to shadowing a data scientist — will prepare them to seize new opportunities in the shifting employment landscape.
Those looking to cultivate these skills should explore tools like Codecademy and Coursera, two solid resources for online courses in data analysis, basic statistics, and programming skills. The bonus here? Many of these resources are free.
3. Leadership: Leadership is the unicorn of all skills in the evolving workplace. Employers will always value employees who can help a company grow into its own future.
For instance, an understanding of how a company's vision aligns with its people and financial goals — both in the short and long term — demonstrates tremendous leadership ability for any role in any part of the business. If all else is equal on two résumés, strong leadership can create a competitive edge where there was none.
4. Creativity: The age-old mystery skill, true creativity is more elusive and important than ever in this time of rapid evolution. In a world where every decision is driven and tested by data, it will be even more important to stand out from the crowd with creative ideas.
A Japanese ad agency recently hired a robot as its creative director — really, a robot. In 2016, this headline is shocking. But by 2030, redefining roles within a company like this will become commonplace, and Millennials need to boost this skill as much as possible to set themselves apart.
To get those creative juices flowing and sharpen this skill, Millennials should step outside their comfort zone. Creative writing groups will hone writing skills, and improv classes — like the ones run by The Second City — can build collaboration skills and bolster networking abilities.
5. Agility: Readiness to adapt is crucial in an environment that itself is constantly changing. Flux is everywhere, and the employment-worthy Millennial must put flexibility at the top of her priority list when it comes to new skills.
Millennials must be able to act quickly with on-hand resources and work comfortably with instability. This means asking questions as circumstances develop, keeping an eye out for new solutions and opportunities, and being able to self-guide — employers want to hire people who can figure things out for themselves.
The employment landscape won't stop changing any time soon, but focusing on these five skills can sustain Millennial professionals for the long term — and hopefully put their days of debt behind them.
Popular in the Community