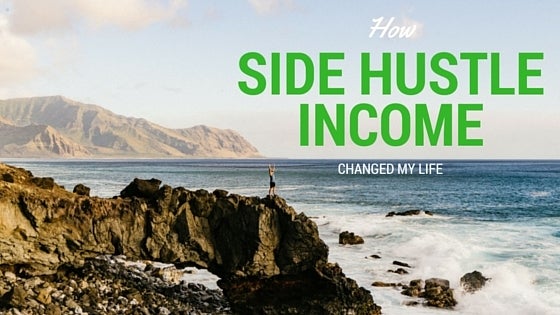 In the summer of 2006, I wrote my first blog post. I had no idea at the time, but I was taking the first step in what would be a completely life changing new passion for online entrepreneurship.
The Genesis of a Hobby
I spent seven summers on the staff of a Boy Scout camp in various capacities. My last summer on staff was spent running the office, where I had many busy times interspersed with hours of little to do while manning the office.
I was lucky to have taken this position the same year the office was equipped with satellite internet and a wireless router for adult leaders to come in and check their email in the lounge while not attending to their campers.
In those long hours in between being busy, I browsed the web and came across a small handful of blogs on topics I was passionate about. I read about Israel and the Middle East, economic news, and personal finance.
It wasn't long before I thought to myself, "You know what? I can do this too." So I signed up for an account at Blogger and created my first blog. While my original blog is long gone, it started a passion that led to my first dollar of side income.
From Hobby to Side Income
After graduating from college, my first job was in a bank. As a Management Trainee, I learned the ins and outs of everything related to banking. I was the guy who approved mortgages and managed the tellers, new accounts, and customer service departments of my branch. I became an expert in one of the most important but often misunderstood service industries in America.
That particular company was not a great fit, and I left the company a short while later. I had been reading a few now defunct personal finance blogs regularly, and decided that with my finance degree and banking knowledge, I could create an awesome personal finance blog.
I was blogging daily on personal finance topics and added Google AdSense ads to my site, but those were generating very little income. A while later, I got an email from a company offering to pay me to write posts about topics related to their company, and would pay me an advertising fee. Score! (This is now frowned upon by Google and can result in removal from search results, but at the time was a popular method to earn money blogging.)
This little bit of income grew into a big enough chunk of cash each month to cover my entire bar tab for the month. I was 22 at the time, and it felt like a huge victory to cover my beer budget from a hobby I loved.
On March 8, 2010, I joined a growing community of personal finance bloggers through a community known as the Yakezie. That group was founded on selflessly helping others, and every blogger who joined saw traffic and revenue growth.
Thanks to my time in that community, my online income grew from covering my bar tabs to covering my rent. That was when I knew I was onto something special.
From Side Income to Potential Career
At the same time that I was blogging on the side, my day job in corporate finance and accounting kept becoming more lucrative. I finished my MBA, and through a series of promotions, raises, and career changes, saw my income double from where I began in banking.
But at the same time, my side income online continued to grow. I was always a stubborn webmaster, and insisted on learning how to do everything myself. I managed my web hosting, modified my own custom theme, and became a technical expert in addition to experienced personal finance writer.
In October, 2011, I got on a plane by myself and flew to Chicago for the first ever Financial Blogger Conference. I had a handful of "internet friends" attending, but was really going into it blind and not knowing anyone. I paid for it from income earned through my blog, and looked at it as an investment in my website and online income.
At that conference, I met people like Pat Flynn from a new site called Smart Passive Income and JD Roth from personal finance mega blog Get Rich Slowly. I made connections with people who would become some of my closest friends. Most importantly, I learned how to treat my blogging hobby as a business.
Each year, my blog would grow and the FinCon (financial blogger conference) community would grow. And each year, I made better and deeper connections to the community and grew a reputation for myself as both a finance expert and someone to come to for help with your website.
Eventually I started charging people for help with their websites, and companies started approaching me to write for them for money. That income quickly grew and surpassed what I was making from my own website, and I started marketing myself as a freelancer and a blogger.
I reported on my online income each step of the way starting in 2012. In 2012, I made a little over $9,000 online. In 2013, it grew to $12,000. In 2014, I took a huge jump to earning nearly $23,000 on the side. And in 2015, I was just shy of $40,000.
I realized at that point I was earning near the median household income in Portland, Oregon, where I was living at the time. My online income still paled in comparison to my day job, but I reached a point where I could see myself doing this full-time. After all, if I could make $40,000 doing it part-time, imagine what I could do with full-time hours.
Making the Leap
On Halloween last year, I had a baby girl. When my daughter was born, I realized that something had to give. I could be a great dad, a great employee, or an online entrepreneur, but I couldn't do all three at once. I could handle two of them well, but all three just wasn't going to happen.
There was no way I was going to skip out on being a great dad and all of the time and experiences that entails. So I had to choose between the day job and my online passion. One was certain income and benefits that could easily support my family. The other was a gamble, but came with freedoms and unlimited earning potential.
I picked the risky gamble.
My last day at work was April 8, 2016. I'll never forget the moment after dropping off my laptop and saying my goodbyes. I walked alone down the long, white hallway, turned left to go out the secure door, and stepped into the rare Portland sunshine and freedom to run my work life any way I want.
I am writing this about three months later. So far, so good.
Side Income Can Change Your Life
I never would have guessed on that fateful afternoon in 2006 when I started my first blog that it would become a full-time job. I didn't know when I started a personal finance blog that I would make more than a few bucks, let alone $40,000 in a year. But it went from beer money to rent money to a full-time income.
Earning on the side is a great way to protect yourself from future unknowns. The days of working for one employer for your entire career and leaving with a fat pension are behind us. We are in an age of mass layoffs and self-reliance. You never know what will happen tomorrow.
You could find yourself unexpectedly out of work one day and need something to help fill in the gap while hunting for a new job. A family member could come down with an unexpected illness and need financial support. You might just want a little more cash for a down payment or some more money for a vacation.
Side income can help you get there. Few people ever got rich budgeting. People gain wealth from earning more. Unless your day job forbids you from working for yourself on evenings and weekends, there is nothing stopping you from getting started.
Need an idea? I came up with 137 side income ideas to get you started. So what are you waiting for? It all starts with the first dollar on the side. You never know what it can grow into.
Reading and learning can only take you so far. To really succeed, you have to take action. Nothing is holding you back. So what are you waiting for? Go get started with your very own side hustle today.
Calling all HuffPost superfans!
Sign up for membership to become a founding member and help shape HuffPost's next chapter
BEFORE YOU GO