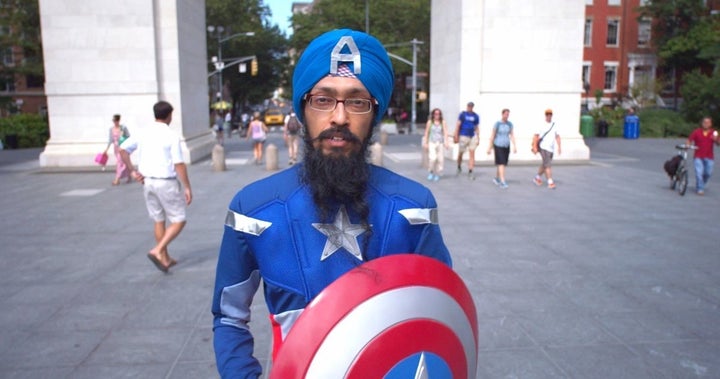 South Asian American Sikh cartoonist Vishavjit Singh regularly fights bigotry and intolerance with his persona Sikh Captain America, walking the streets in full costume and engaging strangers in conversations around diversity.
But even he wasn't prepared for the onslaught of racism and xenophobia that erupted across the country following Donald Trump's win.
"Even my superheroic alter-ego is taking a moment to process this moment of vulnerability," Singh told The Huffington Post on Thursday.
Just days after the election, Singh joined dozens of artists and scholars at the CTRL+ALT arts conference, hosted by the Smithsonian Asian Pacific American Center. His submission featured a cover of the Marvel comics fictional New York City tabloid newspaper, "The Daily Bugle," and presented a new origin story of a Captain America that might exist in 2016.
"Captain America today would not be just focused on dark forces outside our borders but also those within our borders, our cities, our work places, our communities, our families and most importantly our minds," Singh said.
The imagined cover aptly features a quote by a hypothetical president-elect, reading, "This turbaned avenger better watch out."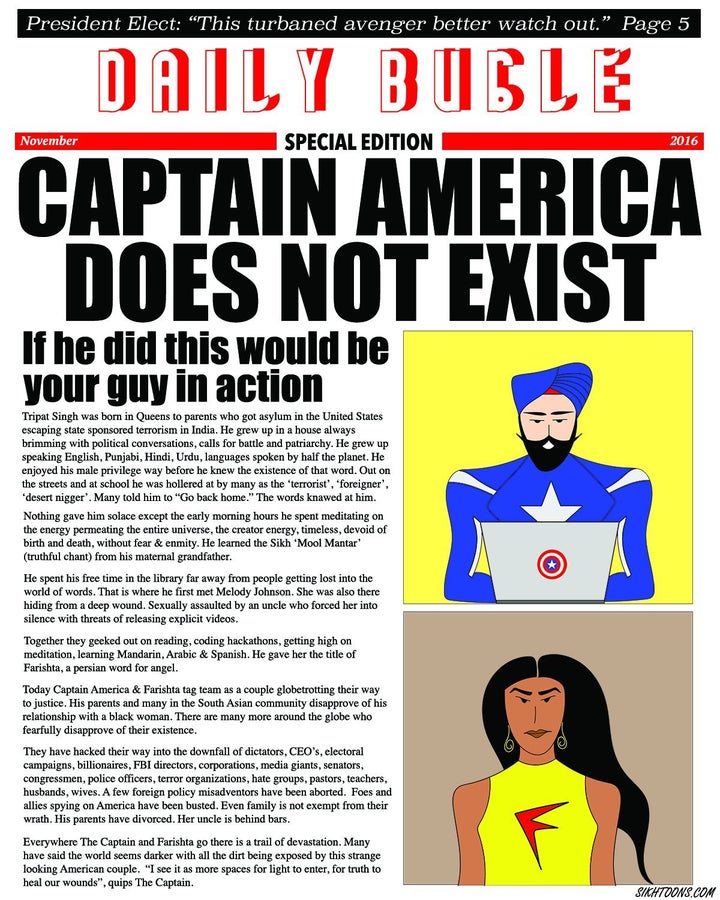 "Bigotry we see today is not new," Singh said. "It has been with us always. We, a nation of immigrants, just keep repeating the cycle of projecting our momentary fears and anxieties onto a chosen group of immigrants."
Singh has experienced that bigotry first hand. Originally born in the U.S., Singh moved to India as a child, where he and his family survived the 1984 anti-Sikh riots. When he returned to the U.S., he experienced abuse and stereotyping often because of his turban and beard. These articles of faith, which have deep religious significance, frequently make their wearers vulnerable to abuse. Singh struggled with his faith, and ultimately found his voice through the art of cartooning.
His website, Sikhtoons, regularly features pointed commentary on the hypocrisy of common American attitudes towards people of color and religious minorities.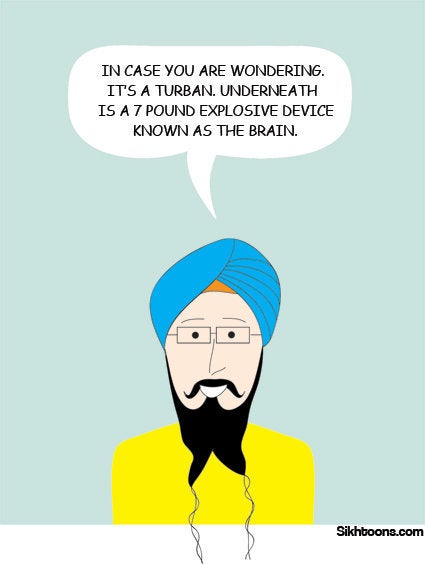 Since Trump's win, Singh said he's received messages from fellow Americans encouraging him to keep fighting for unity under the guise of Sikh Captain America. He plans to do just that, he said, and will be taking his character around the country in the coming months to engage Americans from all walks of life to stand up for justice and equality.
"There is a deep potential now for the emergence of some powerful art and activism in all forms and mediums," Singh told HuffPost. "As artists we have to think first and foremost about the freedoms we so cherish, uphold, put into practice and, honestly, for most part take for granted."
Support HuffPost
The Stakes Have Never Been Higher
Related
Before You Go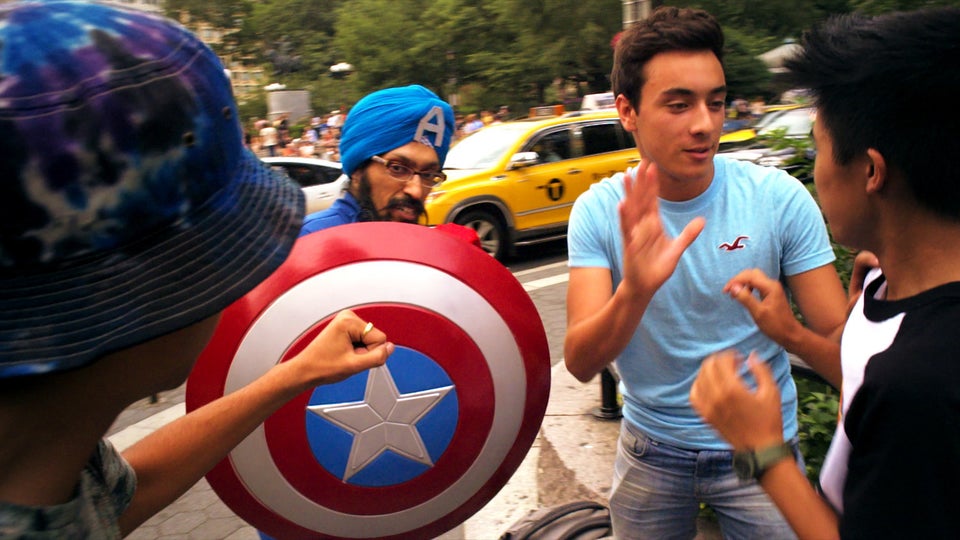 Sikh Captain America
Popular in the Community