By Neha Kashyap, dailyRx News Reporter
Are you a back or a stomach sleeper? The way you sleep may be linked to the likelihood of neurological decline.
Researchers from Stony Brook University found that side sleeping, compared to back or stomach sleeping, may more effectively remove brain waste and reduce the risk of Alzheimer's, Parkinson's and other neurological diseases.
"It is interesting that the lateral (side) sleep position is already the most popular in human and most animals -- even in the wild -- and it appears that we have adapted the lateral sleep position to most efficiently clear our brain of the metabolic waste products that built up while we are awake," said study co-author Maiken Nedergaard, PhD, a professor of neurosurgery at the University of Rochester Medical Center, in a press release.
The brain's cleansing process, called the glymphatic system, clears waste when cerebrospinal fluid (CSF) filters through the brain and exchanges with interstitial fluid (ISF).
This process is similar to the way the body's lymphatic system clears waste from the organs. It is most efficient during sleep.
Brain waste includes amyloid and tau proteins, chemicals that can negatively affect brain processes if they build up. If this waste is not properly disposed of, the chances of neurological diseases can increase.
Alzheimer's disease is an irreversible, progressive brain disorder that slowly destroys memory and thinking skills. Parkinson's disease is a brain disorder that leads to shaking, stiffness and difficulties with walking, balance and coordination.
Dr. Nedergaard and team used magnetic resonance imaging (MRI) to observe the glymphatic system.
The brains of the mice who slept in a lateral (side) position were found to more efficiently remove waste when compared to the brains of supine (facing upward) or prone (facing downward) mice.
"The study therefore adds further support to the concept that sleep serves a distinct biological function and that is to 'clean up' the mess that accumulates while we are awake," Dr. Nedergaard said.
Although human studies are still needed to confirm these findings, this experiment brings new insight on how sleep position affects the brain.
This study was published August 4 in the Journal of Neuroscience.
Information on funding sources and conflicts of interest were not available at time of publication.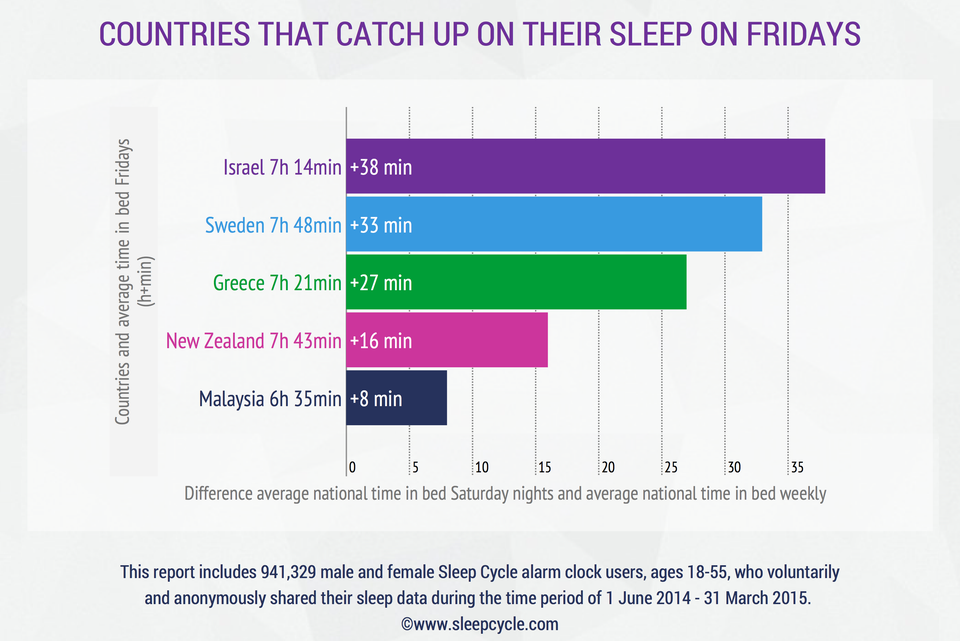 How The World Sleeps On Every Day Of The Week
Related